LittleLives invites early childhood professionals from around SEA to discuss an important topic on Mental Wellness in Schools.
About this event
When the COVID-19 pandemic came, millions of people were affected in one way or another. Young children became what some have dubbed as "bunker babies" and as they learned to speak during this unprecedented time, one of their first words would be "mask". Parents are forced to juggle working from home while also caring for their child. Teachers were expected to quickly learn how to pivot their teaching methods from in-person learning to hybrid learning and to remote learning.
While many were slowly adjusting to this new normal, news broke that our community's mental health was at risk.
The world is now entering an Endemic phase, with parents, teachers, and students resuming what was once their normal daily lives. Although this is likely to be good news for the majority of people ...
How can we be certain that our community's mental health is improving?
LittleLives seeks this opportunity to bring on professionals and experts to talk about mental wellness in schools.
Our panellists consist of a representative from each industry in the early childhood sector:
Parent-advocate overview
School overview
Association overview
Each panellist will share their professional viewpoints on a round table discussion.
COVID-19 & Mental health
COVID-19 & Mental wellness among teachers
COVID-19 & Mental among parents
Kids development post pandemic
Who should attend this webinar?
Anyone related to the early childhood community; from school owners, teachers to parents and caretakers.
While we cannot guarantee answers from this webinar, we're sure to provide plenty of support, ears to listen and have some sense of clarity of the ongoing situation in Malaysia and as well as Indonesia.
We hope at the end of the webinar, our participants get to:
View the different perspectives on mental wellness in the early childhood community
Understanding the impact of how mental wellness can affect a person's life and development
Help reduce the stigma of mental wellness in school community
Recognise the early signs among students, teachers & parents and how to provide help when it's needed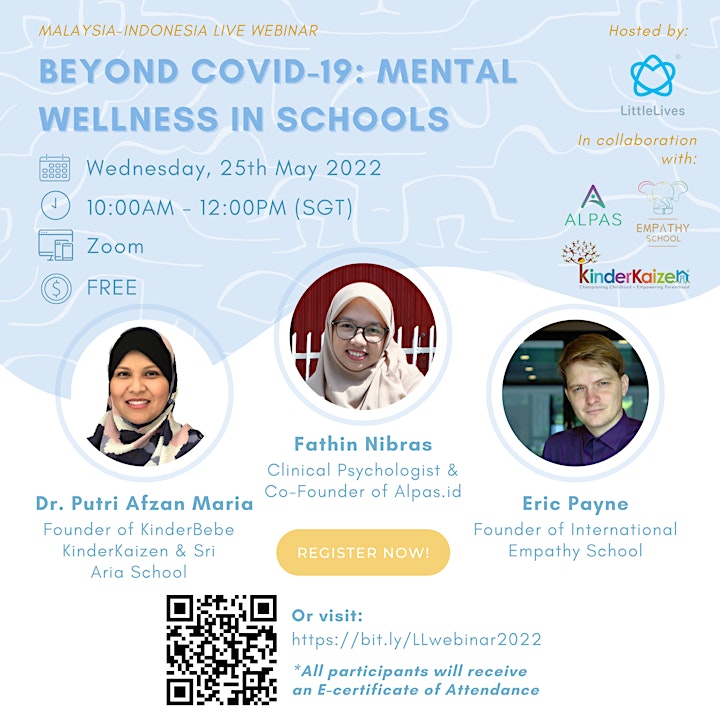 Our esteemed panel consists of:
1. Dr. Putri Afzan Maria (Founder of KinderBebe, KinderKaizen & Sri Aria School)
Qualified and dedicated Early Childhood Education lecturer, trainer and practitioner with 7 years of experiences living in the UK, gaining loads of experiences from the classroom settings, ways and methods in relation to Early Childhood practices. Dr. Putri is passionate about contributing to the Intellectual, Social, Emotional and Physical development of young children. She not only established PlayLeaders, PlayCarers, PlayWorkers, Mediators, Play Companions, and Learning Facilitators, but she also initiated StoryMaker Apprentices to train and inspire undergraduates as her apprentices. Having appeared in various medias, she is now shifting towards becoming a Child-Parent Mediator to support emotional development in adults and children.
2. Fathin Nibras (Clinical Psychologist and Co-Founder of Alpas.id)
Fathin is a Clinical Psychologist and the Co-Founder of Alpas.id, a Jakarta-based Mental Health non-profit organization. During her Master's degree, she decided to write a thesis about the mental health of elementary school teachers during the Covid-19 pandemic. According to her research, education in Indonesia has an impact on students, teachers, and the education system, which must adapt to pandemic conditions. The Covid-19 pandemic affected many people, particularly teachers, who experienced psychological effects and changes in the educational system.
3. Eric Payne (Founder of International Empathy School)
Eric Gonzales Payne was born on December 16, 1984. An American, with a strong commitment to education. His motto is "Let's Change the World by Changing Education!". Eric finished his undergraduate education at Harvard University with a focus on school development and social learning. Through that particular educational foundation, Eric together with his wife (Echo) built and founded the International Empathy School/Global Empathy with a focus on social-emotional learning, located in Ubud Bali.
We've teamed up with Pelangi Publications, Kaminoki Publications, Amazing Baby and LittleGiantz for a crazy giveaway full of amazing prizes when you sign up for this webinar.
Here's a list of prizes you can win: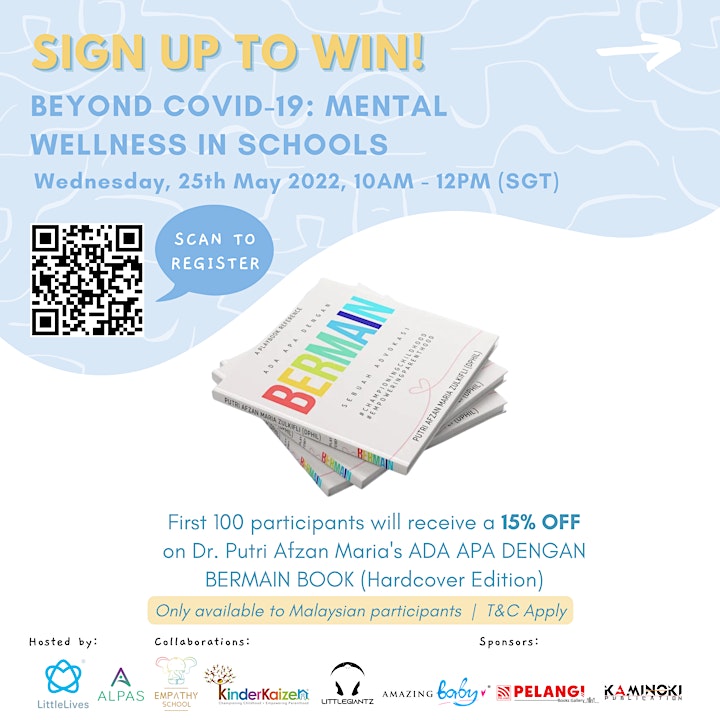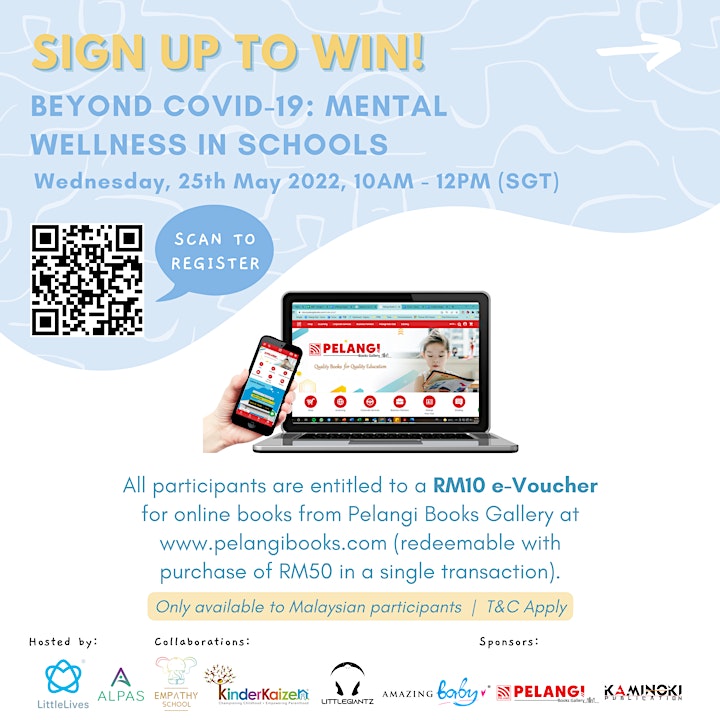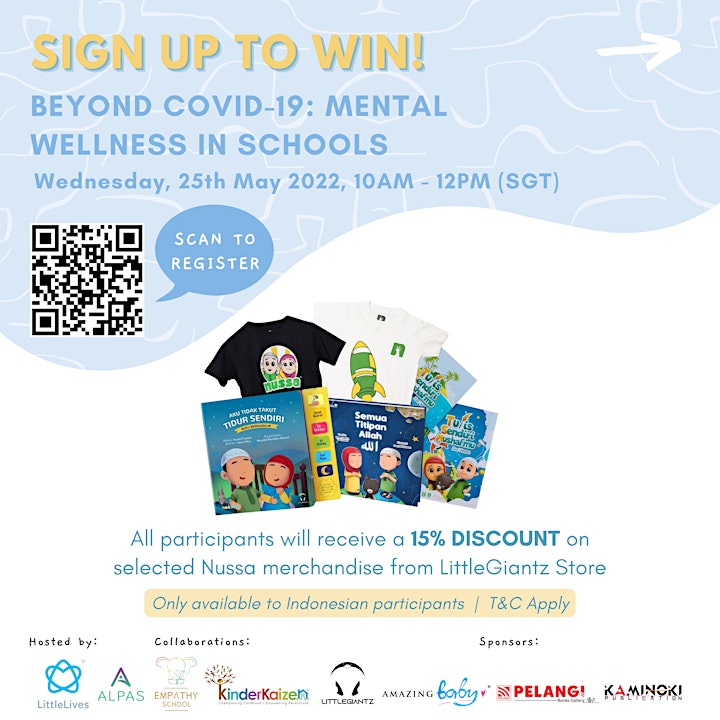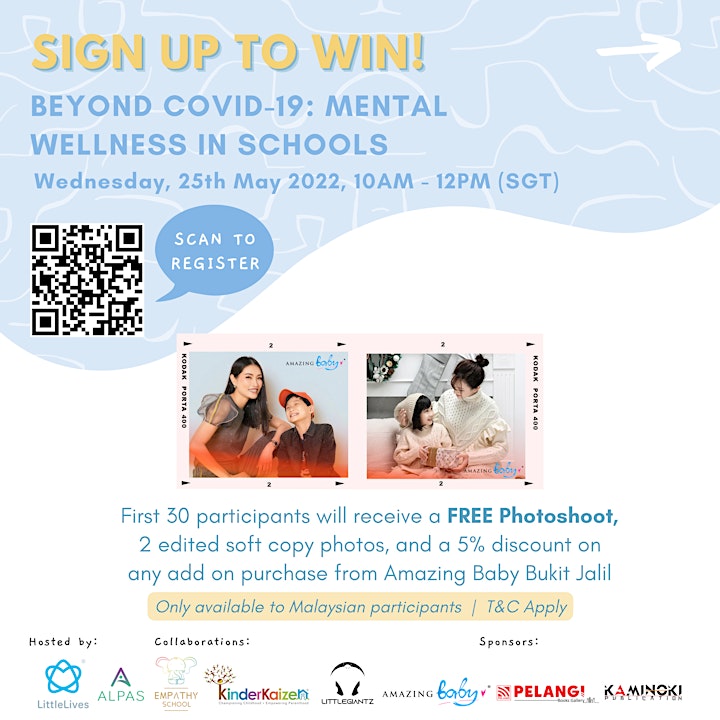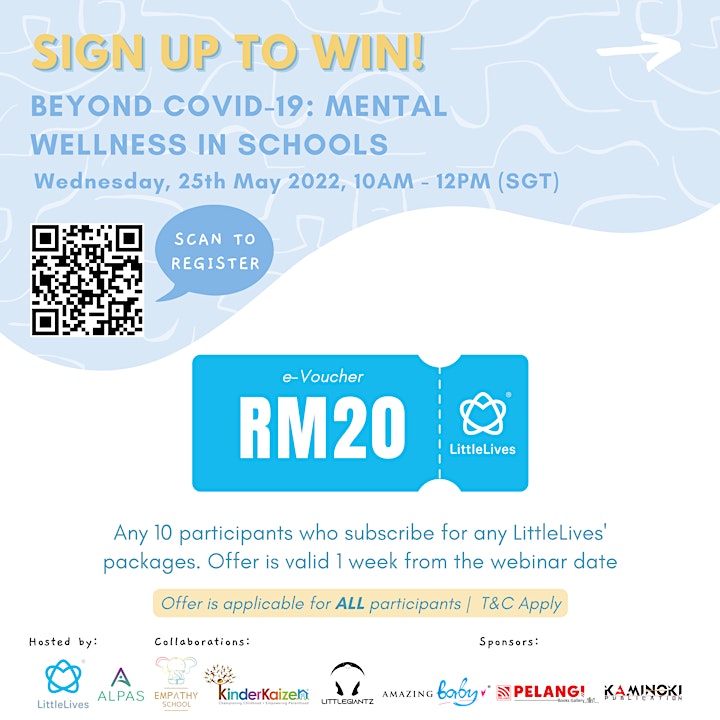 Aside from that, we will be holding a Lucky Draw for all of our webinar participants during the event!
Check this out: