Event Information
Location
18th Street Arts Center at California Wash
Description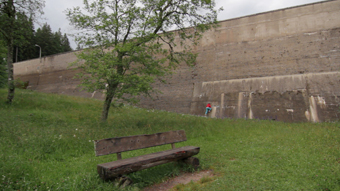 Beyond Control is a choreographed performance that stems from the collaboration between Rebeca Hernandez and Carolina Caycedo. The choreographed movements builds upon the visual and theoretical relations between water dams and how they manage a body of water, and the physical, legal, and psychological containment of a social body, call it a crowd, a riot, a community organization, or an individual citizen.
Beyond Control is performed by: Lauren Regina, Devon Stern, Eboni Houston,Victoria Wolfe, Maggie Jones, Karen Adelman, Daniel Jesus French, Carolina Caycedo and Rebeca Hernandez.
This program has been made possible by generous funding from Santa Monica Cultural Affairs Division, Los Angeles County Arts Commission,and the Andy Warhol Foundation.
Date and time
Location
18th Street Arts Center at California Wash
Organizer of Beyond Control with Carolina Caycedo
Celebrating its 30th anniversary in 2018-2019, 18th Street Arts Center is one of the top 20 artist residency programs in the US, and the largest in Southern California. Conceived as a radical think tank in the shape of an artist community, 18th Street supports artists from around the globe to imagine, research, and develop significant, meaningful new artworks and share them with the public. We strive to provide artists the space and time to take risks, to foster the ideal environment for artists and the public to directly engage, and to create experiences and partnerships that foster positive social change.