Beyond Control with Carolina Caycedo
When and where
Location
18th Street Arts Center at California Wash
Description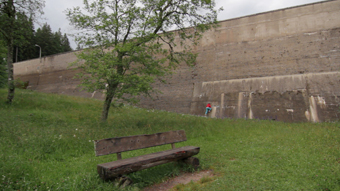 Beyond Control is a choreographed performance that stems from the collaboration between Rebeca Hernandez and Carolina Caycedo. The choreographed movements builds upon the visual and theoretical relations between water dams and how they manage a body of water, and the physical, legal, and psychological containment of a social body, call it a crowd, a riot, a community organization, or an individual citizen.
Beyond Control is performed by: Lauren Regina, Devon Stern, Eboni Houston,Victoria Wolfe, Maggie Jones, Karen Adelman, Daniel Jesus French, Carolina Caycedo and Rebeca Hernandez.
This program has been made possible by generous funding from Santa Monica Cultural Affairs Division, Los Angeles County Arts Commission,and the Andy Warhol Foundation.