Description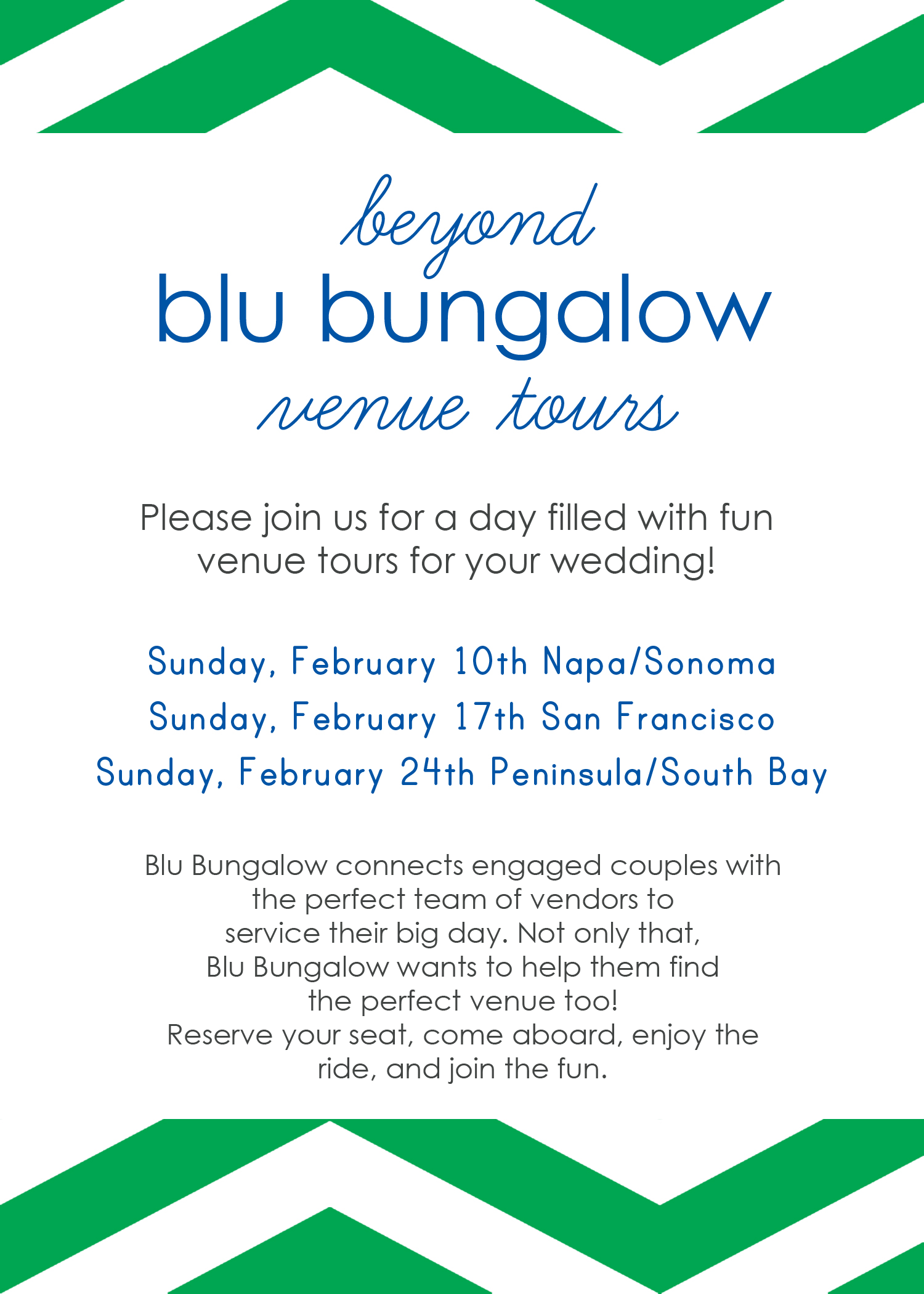 Please join us for a day filled with fun Venue Tours for your wedding!
Three Days, Three Regions:
Sun. Feb. 17 San Francisco
Sun. Feb. 24 Peninsula/South Bay
Seats are limited to 20 attendees per tour so reserve your seat asap!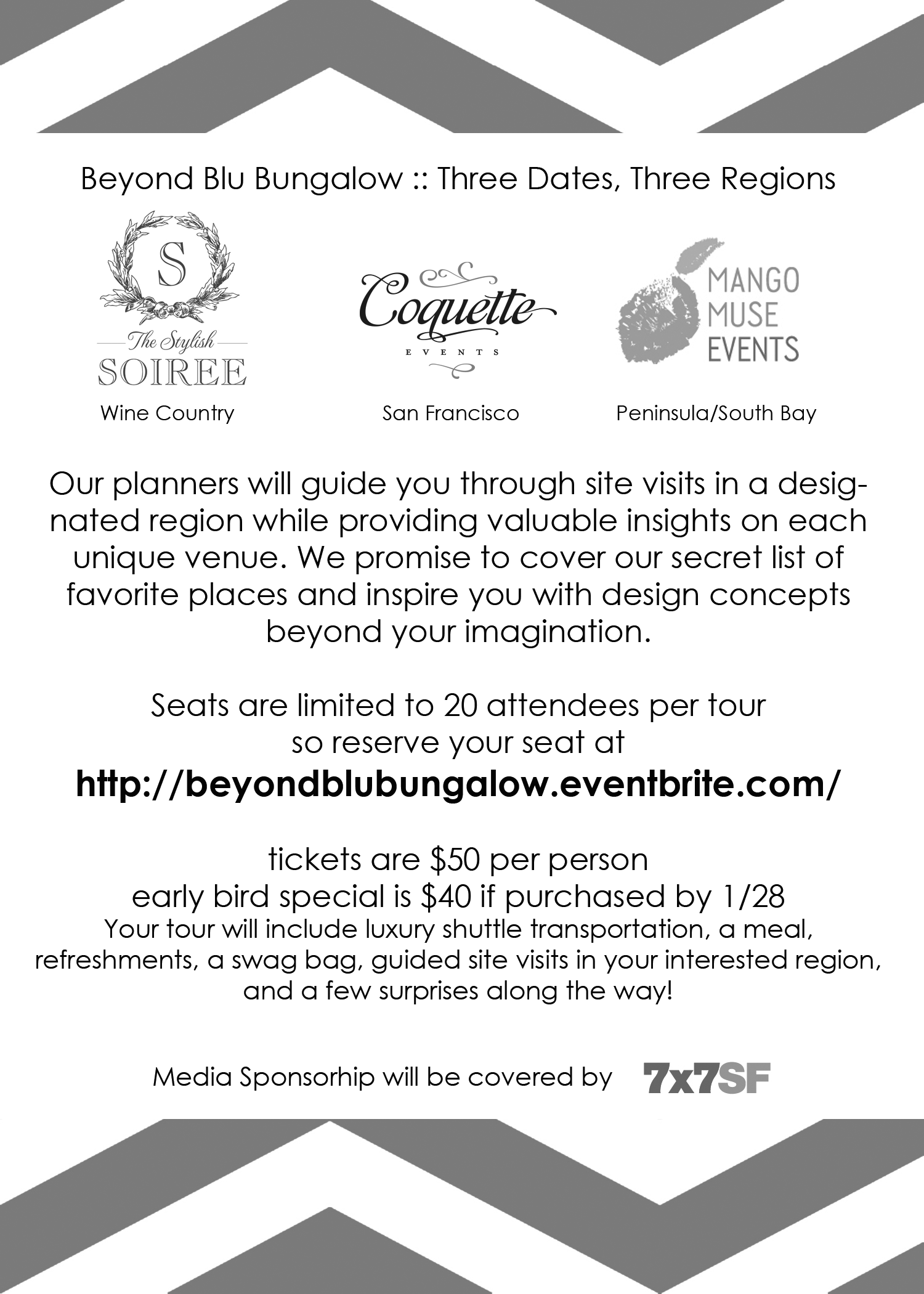 Beyond Blu Bungalow Tour from Cinematt
Media Sponsor and coverage by

Organizer of Beyond Blu Bungalow :: Venue Tours
Blu Bungalow is a high-end, complimentary planning experience where brides, grooms, and anyone planning a special day can create their dream event with the knowledge and assistance of experts. Founded in 2010 by Hazel Bourget, Blu Bungalow is comprised of a boutique and website to showcase and access the best vendors in the event industry. San Francisco marks the flagship location for the company, the first of its kind in the region.