Location
Morris, Manning & Martin, LLP
3343 Peachtree Rd
NE #1600
Atlanta, GA 30326
Description
The Hype. The Challenge. The Risk. The Future.
It's no secret that Blockchain is the future. But what exactly does that future look like?
There are events happening all the time that focus on what blockchain technology is and some of its use cases but rarely do these events go in depth on the leading challenges and opportunities facing the industry today. To go beyond "Blockchain 101", we gather a multidisciplinary panel of investors, experts, academics, founders, technologists, and enthusiasts to take the blockchain conversation to the next level. Society and industry are beginning to realize that blockchain technology is poised to have a dramatic impact on us all, however what will this journey look like? The event will consist of a live three-round discussion among the panelists, which will be presented to a live audience and streamed online for anyone in the world to join.
Format-
Three rounds of interactive discussion, including ~2 audience questions at the end of each round.
Registration, Welcome and Networking - 3:00 - 3:30 PM - 30 mins

Opening and Panelist Introduction - 3:30- 3:45 PM - 15 mins

Round 1 - 3:45 - 4:25 PM - 40 mins

Round 2 - 4:25 - 5:05 PM - 40 mins

Round 3 - 5:05 - 5:45 PM - 40 mins

Full audience Q&A & Closing - 5:45-6:00 PM - 15 mins

Adjourn & Reception (Hors-d'oeuvre and Drinks served)
Topics-
Round 1: Evolution of Technology - Blockchain, Cryptography, Distributed systems. We will explore the current state of cryptography and Blockchain Architecture design choices for scalability and security. The impact of centralization & impending Seg2X fork. Impact of moving from POW to POS. Trade-off offered by other consensus mechanisms. Which emerging governance models do we see being effective for the ecosystem?

Round 2: Blockchain's disruptive potential for incumbent enterprises. Which business use cases do we see emerging in the next five years? Can private, permission-based blockchain truly redefine supply chains? Who's at risk of being disrupted? Will the future of the financial industry be defined by - Blockchain + Smart Contracts + AI? What does the adoption and maturation trajectory look like for enterprises? Should they view this ecosystem as a threat or an opportunity? Between Etherium Enterprise Alliance and Hyperledger projects, we will explore successful case studies.

Round 3: Are ICOs flights of fancy or genuine disruption of the VC industry? Should everyone do an ICO now? What makes a good ICO? Is it a bubble? Have we seen the top? When is the crash coming? Is Crypto-economics an emerging field? We will explore financial, legal, regulatory and tax implications of ICOs. What societal impact can blockchain ecosystems deliver?
We gratefully and graciously accept crypto donations. You may send Ether (ETH) to the following address:
0x62742683ea4d4a8ccc73d0c7ae13613eaf90efc7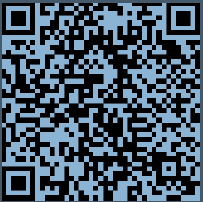 Additional panelists to be announced soon. Stay tuned.
Dr.Vic Arulchandran

Nivaura

COO

Mitchell Kopelman

Aprio

CPA, Partner-in- Charge, Business Tax, Technology & Biosciences

Andrew Levine

Steemit Inc.

Marketing, Communication & Community Liaison

Austin Mills

Morris, Manning and Martin

Attorney. Chair -Blockchain & Cryptocurrency Group

Jim Nasr

Centers for Disease Control and Prevention (CDC)

Chief Software Architect

Stephen Pair

BitPay

Cofounder, President and CEO

Dr.Marta Piekarska

Hyperledger

Director of Ecosystem

Joe (j03) Roets

Dragonchain, Inc. Disney's Blockchain

Chief Architect, Founder, CEO

Jack Saba

Day One Investments. Blockchain Investments

Managing Partner

Roop Singh

Intuit Factory

Founder & Principal Consultant

Dr. Baozhong Yang

Robinson College of Business, GSU

Associate Professor of Finance, Fintech Lab