Beyond Apocalypse: Alternative Climate Futures in Film and TV
Filmmakers and climate leaders discuss how entertainment stories can help us see, feel, and build the climate future we want.
About this event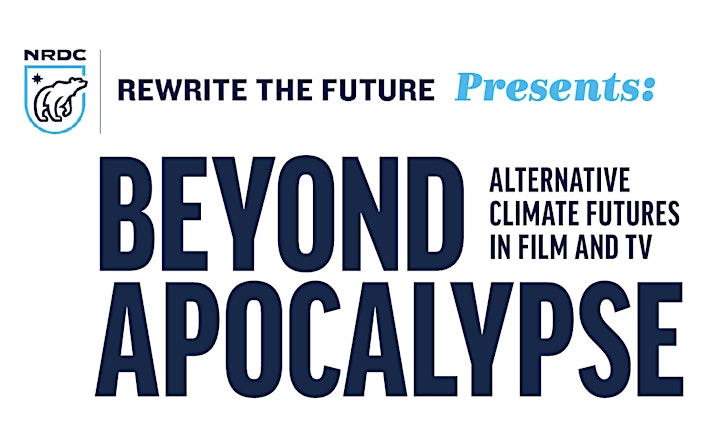 This free virtual event aims to offer a different perspective on entertainment futurism besides disaster and apocalypse. Dystopian horror may be what awaits us if we fail to respond to the climate crisis, but it's not the only possibility, and a cultural zeitgeist of doom may be inhibiting climate progress. How can we call for a rapid transition to a thriving, equitable future unless we know what that looks like and understand how we might get there? Entertainment stories seen by many can help us not only avoid the worst but embrace and collectively work toward the best of all future worlds.
Registration is required for this free virtual event. Reserve your tickets today!


Featuring:
Rosario Dawson - Artist, designer, and activist - has starred in projects like The Mandalorian, Top Five, Unstoppable, Rent, and the Sin City franchise
Christiana Figueres - Founding partner, Global Optimism; former executive secretary, UNFCCC; co-author, The Future We Choose
Dorothy Fortenberry - Writer/co–executive producer, The Handmaid's Tale; writer/executive producer Extrapolations
Sarah Treem - Creator/Showrunner, The Affair
Moderated by:
Baratunde Thurston - Writer, activist, comedian, and host of How to Citizen with Baratunde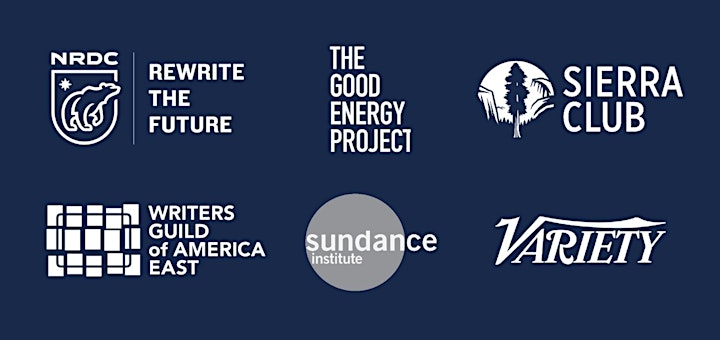 Participant Bios:
Rosario Dawson has starred in a range of films, including Unforgettable, Top Five, Trance, Unstoppable, Rent, 25th Hour, Men in Black II, Kids, and the Sin City franchise. She is the voice of Barbara Gordon/Batgirl in The Lego Batman Movie and voices Wonder Woman in several DC animated films. For her performance in Seven Pounds, Dawson won Best Actress in a Motion Picture Award at the 2009 NAACP Image Awards. She will next star in HBO Max's pilot DMZ, directed by Ava DuVernay.
Christiana Figueres, the executive secretary of the UNFCCC from 2010 to 2016, oversaw the delivery of the historic Paris Agreement on climate change. Today, she is the cofounder of Global Optimism, cohost of the podcast Outrage & Optimism and is the co-author of the book, The Future We Choose.
Dorothy Fortenberry is currently an executive producer on Extrapolations, Apple TV's new climate change series from Scott Z. Burns. She's also been a writer and producer on Hulu's award-winning adaptation of Margaret Atwood's novel The Handmaid's Tale since its first season.
Baratunde Thurston is an Emmy-nominated host who has worked for The Onion, produced for The Daily Show, advised the Obama White House and wrote the New York Times best seller How to Be Black. He's the executive producer and host of a new weekly podcast on iHeartRadio, How To Citizen with Baratunde, as well as We're Having a Moment.
Sarah Treem is the co-creator and showrunner of the Golden Globe–winning Showtime drama The Affair. She is currently working with Gal Gadot on a limited series for Apple TV based on the life of actress and inventor Hedy Lamarr and is adapting Rodham, Curtis Sittenfeld's best-selling novel, into a series with Hulu.

About REWRITE THE FUTURE:
Rewrite the Future aims to enlist the power of storytelling to help us turn the climate crisis around. We offer a range of support to encourage more, varied, and compelling climate stories in entertainment, including content experts and story consulting, events and workshops, and help with new project development. NRDC's Rewrite the Future will return to the Sundance Film Festival for the second year in a row. These curated conversations will continue to explore how the power of storytelling can shift culture narratives, build social movements, and create long-term impact.
Organizer of Beyond Apocalypse: Alternative Climate Futures in Film and TV
NRDC (Natural Resources Defense Council) is an international nonprofit environmental organization with more than 3 million members and online activists. Since 1970, our lawyers, scientists, and other environmental specialists have worked to protect the world's natural resources, public health, and the environment. NRDC has offices in New York City; Washington, D.C.; Los Angeles; San Francisco; Chicago; Bozeman, Montana; and Beijing. Visit us at www.nrdc.org and follow us on Twitter @NRDC