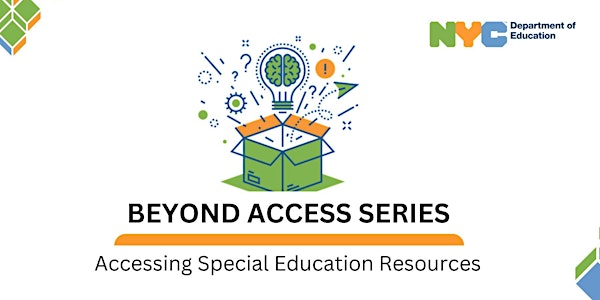 Beyond Access Series: Special Education Resources for Families for SY 22-23
Beyond Access Series presents a workshop on best way to access resources and support for Special Education for Families for the SY 22-23
About this event
In this workshop, we will:
This session will be led by Shah Powell, the Director of Family Support for the Special Education Office.
This session will include an overview of the IEP process, special education services and programs, and support resources for families when they have special education questions/concerns.
It will include information on how to access support and services, the best contact and resources available and helpful suggestions to foster engagement.
There will be a Q&A session at the end of this workshop.
Interpretation Services will be provided for Spanish and Mandarin
To Join Spanish Line, Call: +1 347-966-4114
Phone Conference ID=764699102
To Join Mandarin Line, Call: +1 347-966-4114
Phone Conference ID=950817356