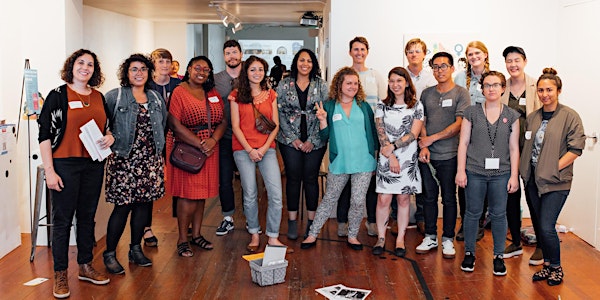 Beyond a Buzzword: Equity in the Arts
EQUITY! — It's an easy term to throw around but difficult to practice! Get started with this interactive, intersectional workshop!
When and where
Location
Black & White Projects 2830 20th St #105 San Francisco, CA 94110
About this event
Join us for a day-long workshop to start developing a practice for building and fostering cultural equity in the arts and culture field!
Through this session we will (1) dig deeper into the practice and theory of (cultural) equity and (2) reflect on our own social location (power analysis) with tools that can be brought into our cultural/arts work.
We'll explore questions and share solutions:
How do arts workers, leaders, and artists advance the conversation on cultural equity across the sector and beyond?
How can we tackle institutional or systemic oppression or rethink creative place keeping strategies
How does having our own personal power analysis strengthen our lives and practice as cultural/arts workers?
Skills Development & Objectives:
Cultivate a practice of critical inquiry
Practice adaptability in group communication and adjustments
Articulate personal social location / power analysis
Analyze leadership boundaries / growth edges
Connect personal power analysis with field or organizational goals, working toward better cultural equity practices
NOTES
This session is open to 20 attendees maximum to allow for deep group and individual work. If you're interested in bringing in a large group, please contact the organizer.
This workshop is open to everyone, which also means a variety of ability and needs. This session includes sitting, standing, movement in a room, touching and holding hands, eye contact, reading, writing, listening, speaking, and is conducted in English. Please let us know if you have any concerns about these activities or other restrictions you may have, so that we can create variations that make space for you to be able to fully participate. Email rhiannon@emergingsf.org.
A limited quantity of subsidized tickets and volunteer opportunities are available. Contact rhiannon@emergingsf.org for info.
Refund policy: Not refunds. Please contact the organizer for questions.