Description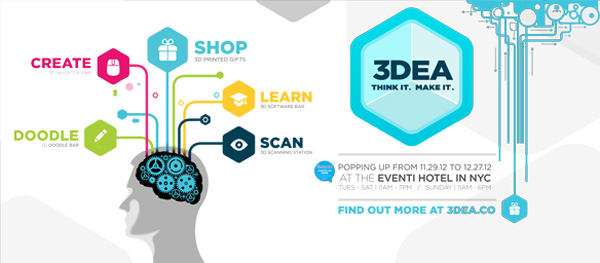 Igor Knezevic has an extensive background in Architectural rendering. He just finished some special effects scenes that will appear in the upcoming Robocop film. He will describe his past projects in creating high end renderings for films in addition to using 3D modeling as a tool for planning complex props for filming extended takes. He makes volumes lamps that specifically uses the strengths of 3D printing to capitalise on its function. It is volumous, delicate, and cannot be fabricated any other way. They have plenty of volume, intricate and beautiful but they are aren't that expensive.
Kim Lee is the organizer of the NYC 3Dx Max Meetup. His company, Worlds Awayproduces commercials for clients including Google Maps, AT&T Pantech, Crest, and will be giving a condensed version of his presentation at the Autodesk University in Las Vegas in November. He will be focusing on the bridge between the digital and physical expressed in the creation of mechanical constructs in his commercial projects. Kim will discuss how 3dx Max has been used for preview, mechanical planning, and incorporating techniques and tools from the world of rapid prototyping in high-end commercial production.
FREE MAKE Magazine:
People who signed up for the class will get a free copy of Make Magazine: Ultimaker Guide to 3D Printing.


Organizer of Beyond 3D Modeling, Rendering, Presentation, Complex Sets in VFX
Few subjects are more addictive than innovation. Specifically, world-improving, industry-changing,  personally-revolutionary innovation like 3D printing. Did you know you can create a heart cell with a 3D printer? Or an ice sculpture? Or custom iPhone cases, espresso cups, high heels, lingerie, masks, toys, jaws, bones, cufflinks? Or bacon.