About this Event
Our homes are a reflection of what is happening within ourselves. When our homes are in harmony so are we in mind, body and spirit.
The month will be filled with enchantment where we will be discovering the ancient practices of Feng Shui and other energetic rituals. As well as learning how to incorporate remedies to harmonize and transmute unsupportive energy and enhance positive vibrations through crystals and energy healing. I'm sharing my personal techniques that I use on a daily basis for myself and clients for clearing unwanted dense energy which includes how to use the following tools: smudges, crystals, chimes, singing bowls, herbs, candles, incense, oils and most importantly your own power that lies within.
We will meet weekly on Tuesday evenings on a virtual call as well as Sundays to reflect on the week. Don't worry if you can not attend the weekly calls, we will be recording them so you can attend at your own pace. We are following a complete moon cycle as a guide for the workshop.
You will also be invited to a supportive private facebook group where you can share your experiences.
March 24 - April 21, 2020
What's included:
- Virtual weekly live teachings on Tuesdays 6pm (will be recorded if you can not attend live)
- Virtual weekly live check-in meeting on Sundays to answer questions on integration and re-cap any issues popping up
- Guided Meditations for each moon phase to be used daily
- Card pulls
- Journal Prompts
- Rituals for each moon phase to create harmony and healing within the home
- Teachings on: Crystals, Feng Shui, Herbs & Oils, Tarot, Color Magic, Energy Healing and more...
- Private Facebook Group
Things you'll need for the class:
- Tarot or Oracle cards (if you do not have a deck I will be pulling for the collective group)
- Journal
- Beginner's mind
- Candle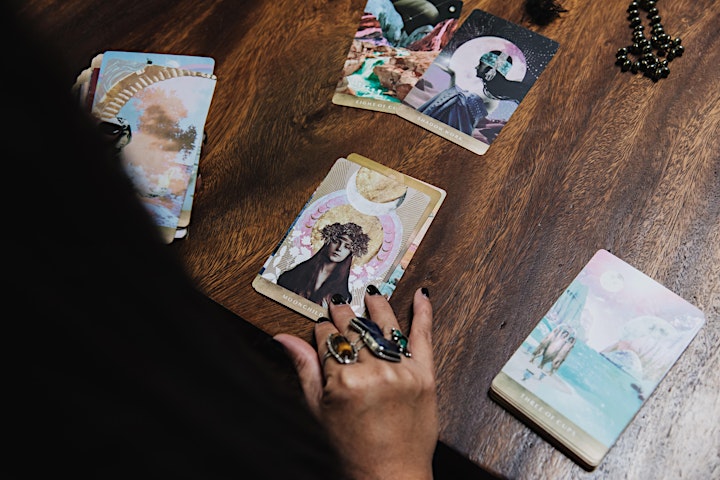 We will have daily card pulls.