Beverly Hills - Real Estate Agent 1 Day Course

Monday, December 4, 2017 from 8:30 AM to 5:00 PM (PST)
Event Details
Add Home Staging as Key Listing & Marketing Tool and Grow Your Business Success!  Earn Industry Recognized CREDENTIALS that set you apart from your competition and give you CREDIBILITY and CLOUT with your Sellers!
Become an Accredited Staging Professional® Real Estate Agent - From StagedHomes.com, the Industry's Recognized Leader in Staging Education!    
For Licensed Real Estate Agents Only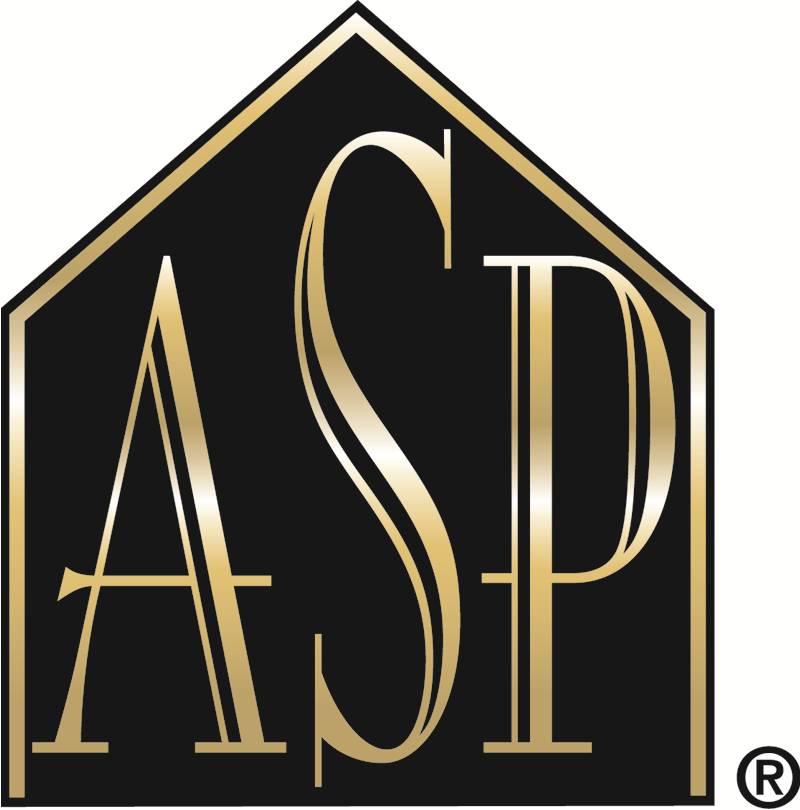 Get the Designation that Pays!  Do it for Yourself.  Do it for your Clients.
Earn the Designation that gives you the best marketing edge over your competitors! Gain more listings  and sell homes faster by learning proven and successful ASP® Real Estate Staging Course!  This intenstive training course is specifically designed for Licensed Real Estate Agents wanting to list and sell more homes through the benefits of ASP® Home Stagingl
The ASP® Real Estate Agent Home Staging Training Course Objectives:
 Effectively communicate the benefits of Staging with your sellers.
 Create a more powerful listing presentation.
 Learn key Home Staging Sayings.
 Understand the Criteria of ASP® Home Staging and learn Staging concepts, and ideas.
 Better price your Staged listings.
 Learn how to work with ASP® Stagers.
 Create a more value added service and make more money in Real Estate!
 Earn Continuing Education Credits (in most states)
Curriculum by Jennie Norris, ASPM, IAHSP-Premier, President & CEO, StagedHomes.com, Chairwoman, IAHSP International, Curriculum developed by Barb Schwarz, ASP®, ASPM®, IAHSP®, The Creator of Home Staging® and the Home Staging Industry Founder of The International Association of Home Staging Professionals®, IAHSP® 
ASP® Course Curriculum:
Learn How to Educate Your Clients and the Real Estate Agents You Work with and Meet
Our course is in a classroom environment where you will learn the details of the ASP® proven program of successful working practices. You will learn why and how to set Professional Policies of how to work with your clients.  You will learn the 3 proven ASP® Steps of service for your clients and all the key points of each step.  You will also learn how to educate your clients so that they can understand and value the Staging services that you will perform for them. You will learn how to use Staging as a marketing tool and a communication tool to acquire more business.
Communication is crucial to your business success!  Learning how to get your clients to do what you share with them is mandatory.  You can be the greatest agent in the world, but if you are not able to educate your clients on the benefits of Staging then they probably will not Stage® their home or listing. Therefore, your ASP® Course is very detailed on how to communicate with your clients so that they say 'yes'. We teach you how to educate your sellers to do whatever is required to Stage® their home. Staging many times is the easy part. Convincing the seller can be the hard part. You will learn what to say and how to say it so that your sellers move ahead with you.  You will learn the ASP® Steps of Staging and amazing Home Staging Sayings. You will learn the ASP® service code and creed and the ASP® steps of serving clients the ASP® way which is the proven system that works!
You will learn about the resources available to you through the Staging University including key vendor partnerships to help you ADD VALUE to your business and for your clients.  You will have detailed classroom training on how to Stage® a house in the different rooms that most homes have. There are before and after pictures/slides to see as examples of what can be done working with just what the seller has in the lived in home. You will learn Staging Ideas, advice on materials to use, crucial Staging Concepts, and creative problem solving.
OPTIONAL PARTICIPATION:  $50 EXTRA
In the Afternoon of Day 2, you and your entire class will go to a home that is on the market for sale and you will actually Stage® a lived-in home for ASP® hands-on Staging Experience either doing a hands-on Staging or a consultation exercise. This is not only fun but a very enlightening, educational, empowering, experience that will empower you and help you build confidence in your ability to Stage®. You will be responsible, in a small team of ASP®'s from the ASP® Class, to Stage® at least one room in the house during the afternoon as an important part of the ASP® Course.  Each team does a different room.  You learn also from what other teams have done creatively as well. This experience allows you to immediately put to use the ASP® Staging Concepts you learned in your ASP® class. 
ASP® Course Offerings:
Here are all of the great tools and services that you will receive upon graduation as an ASP® Home Staging Professional:
You will earn the ASP® Real Estate Agent Designation and become listed FREE on the internet's #1 top rated Staging website* Directory, Stagedhomes.com®
You may post your ASP® Staged Houses FREE that are currently for sale on the StagedHomes.com® Property Search so buyers can view the Staged homes that are for sale*
You will be given an ASP® Real Estate Agent Profile FREE where you share information for the public to see and read about you*
Hands on experience or Consultation Exercise of an actual home that is on or going on the market for sale which is a fun, educational, and very empowering learning opportunity and experience for you
Access to The One and Only Online Staging University® in the world, containing hundreds of pages of business templates, forms, and other support materials for your Staging business*
Exclusive Promotions, Discounts and Offers available only to ASPs® and your clients such as Sherwin Williams with up to 50% off*
Licensing of the official Stage® Trademark*
ASP® Course Certificate of completion.
One year complimentary membership in the International Association of Home Staging Professionals® (IAHSP®)* ($150 value)
Continuing Education Hours of additional ASP® RE Agent Education available to you, for a nominal fee, upon graduation to further your ASP® RE Agent Business and Designation as your business grows*
*Requires yearly ASP® membership renewal and yearly acceptance and adherence to the ASP® Realtor Course Agreement
Accredited Staging Professional®, ASP®, ASPM®, STAGE®, IAHSP®  are all Federally Registered Trademarks of Barb, Inc., d/b/a StagedHomes.com®.  "The Creator of Home Staging"®  is a Federally Registered Trademark of Barb Schwarz. 
Important Note: Our two day ASP® Real Estate Agent Home Staging Training Course is exclusive to Licensed Real Estate Agents Only.  LICENSED AGENTS MUST AGREE NOT TO CHARGE SEPARATELY FROM YOUR COMMISSION FOR YOUR ASP® STAGING SERVICES IN ALL INSTANCES.  If you are interested in having an actual ASP® Home Staging Business, in addition to your RE Business, please sign up for our 3 Day ASP® Home Staging Course on our Stagedhomes.com® site. Or, you may chose to upgrade to the 3 Day ASP Stager course during your ASP® RE Course or at any future time.  This is possible and optional.  Should you chose to take the 3 day ASP® Home Staging Training Course later after you have taken the ASP® RE Agent Course the tuition that you have paid for your ASP Real Estate Agent course will be deducted from the ASP® Stager 3 day course tuition. 
---
Click HERE to read ASP Real Estate Agent Course Agreement.  By paying for this course you agree to the Stagedhomes.com ASP Real Estate Agent Agreement terms and conditions.
---
Click HERE to read ASP Real Estate Agent CE Course Agreement.  By paying for your CE Attendance as a REPEAT STUDENT you agree to the terms and conditions outlined in the ASP RE Agent CE Agreement.
Please call 800-392-7161 for more info.
FAQs
Are there ID or minimum age requirements to enter the event?
The age requirements are 18 years and older for licensed Real Estate Agents.  In states where we do offer Continuing Education hours, agents are required to bring their ID and License to show to the ASP Course Trainer when checking in.
What can I bring into the event?
You want to bring a notebook to take notes.  You will receive a handout in class and full course outline emailed to you once you complete the 2 DAY ASP Course.  You can bring snacks and if you have special dietary restrictions, please bring your own food.  Stagedhomes.com has a policy of no laptops, ipads, cell phones, or other devices in use during the class.  We do take breaks in order to allow you to check messages and make phone calls.
How can I contact the organizer with any questions?
You can call 800-392-7161 or email Christa@stagedhomes.com.

What's the refund policy?
·  Cancellation / Refund Policy - If you decide to cancel after you register we will happily issue you a credit towards a future course at no cost to you.  There is 50% Processing fee assessed with ALL refunds.  Request for refund received within 14 days or less prior to your scheduled course date are not eligible for refund.
·  ASP® and IAHSP® Designations - require annual renewal dues in order to continue their use.  This begins one year after graduating from the ASP® Course.  First year of membership dues are included with your tuition.
·  ASP® Real Estate Agents (2 day registration only) - You will agree that you will NOT charge for Staging services without upgrading and taking the full 3 day ASP Stager course
When & Where

Bev Hills/Los Angeles Assoc of Realtors
6330 San Vicente Boulevard
Suite 100
Los Angeles, CA 90048


Monday, December 4, 2017 from 8:30 AM to 5:00 PM (PST)
Add to my calendar
Organizer
Stagedhomes.com® is the ​premier accredited designation for professional Home Stagers and Realtors® in the real estate industry, providing on-trend continuous education, enabling students to apply their creativity, business acumen and ethics to positively run successful businesses. Stagedhomes.com® empowers our students to not only provide strong leadership in their communities, but embrace serving and honoring clients and community, with integrity and compassion.
Since 1999 we have had the privilege of teaching Realtors and Stagers about this incredible industry and have gradauated over 25,000 students through our courses.  StagedHomes.com is truly the World Leader in Staging Education.