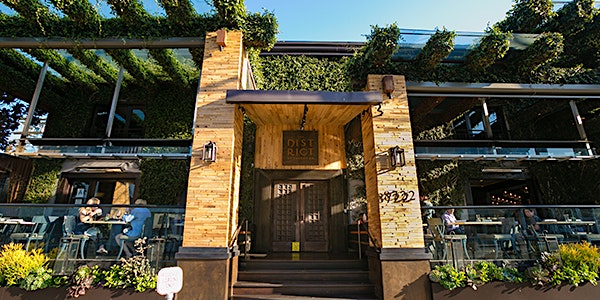 Beverly Hills Meetup-BlockChain Presentations (Tuesday, September 25th, 201...
Location
The District by Hannah An
8722 W 3rd St.
Los Angeles, CA 90048
Description
We are excited to bring you the first Blockchain Meetup Event this Fall on Tuesday, September 25th!
We are in the process of securing great presenters for this month's event festitivies.
We will have 2-3 Blockchain ICO's or Educational companies presenting and a Keynote speaker as well.
The event starts at 5:30pm and the presentations start at 6:15pm, so get there early and get there on-time.
The events have been high level with great energy.
Look forward to seeing everyone there.
KEYNOTE SPEAKER: Brad Yasar - CEO of Beyond Entrerprizes

Brad is an entrepreneur, investor, mentor, and advisor who has started and bootstrapped several companies from inception to maturity over the past 20 years. Brad is currently the founder and CEO of Beyond Enterprizes, a strategic blockchain advisory firm focusing on ICO/STOs, cryptocurrencies, blockchain, and token powered organizations.

As the co-founder of Blockchain Investors Consortium (BIC) with over 5 Billion dollars allocated to blockchain and cryptocurrency projects and has access to extensive deal flow and experience analyzing disruptive technologies, Brad has participated in dozens of successful crowd sales, which have raised billions from 100,000s of investors since 2016.

Brad also served as managing director of Yasar Corporation where he mentored, advised and invested in more than 50 companies. Passionate about where the worlds of technology and marketing collide, Brad is frequently invited to speak at events related to entrepreneurship, angel investing and business strategy. Most recently, he presented at EBAN, WBAF, d10e, NexChange, and CoinAgenda. A big believer in coaching younger generations of entrepreneurs, Brad serves as a mentor for the Pepperdine Alumni Association.

Brad holds a Bachelor of Arts degree in Economics and a Bachelor of Science degree in International Business Management (1999) from Pepperdine University (Malibu, California) and a Bachelor of Science degree in Applied Sciences Math (1996) from Académie de Grenoble (France).
PS- If you happen to find this on Eventbrite, please join our official Meetup Group to get all of the information, invites, updates, etc.
2) KEYNOTE SPEAKER: Gordon Einstein - Founding Partner of CryptoLaw Partners

Gordon is a hybrid Crypto-Attorney, Technologist, and Enterprise Strategist. Gordon received his undergraduate degree in Politics in 1991 from Brandeis University and then received his JD in 1995 from the USC Gould School of Law. Gordon is also a proud Eagle Scout, having served in Boy Scout Troop 223.

Initially Gordon's law practice centered on startup, venture capital, investment banking, regulatory compliance, intellectual property and general business law. As an avid computer and programming hobbyist, in 2012 Gordon was intrigued by Bitcoin, cryptocurrencies, and the related technologies. By 2014, he was providing legal services to several individuals and companies operating in this space. And by 2016 the majority of Gordon's law practice involved working with crypto, blockchain and FinTech startups and funds. This was formalized as CryptoLaw Partners in 2017.