Description
Join in on this easy, flat 12.3-miles between New Brunswick and Metropark in Iselin along the East Coast Greenway. (Hence, the name "beTween Walk"). This will be our eighth annual beTween Walking event. The walk is FREE and open to everyone. There will be no guided tour of the Thomas Edison Center because it is closed on Sunday.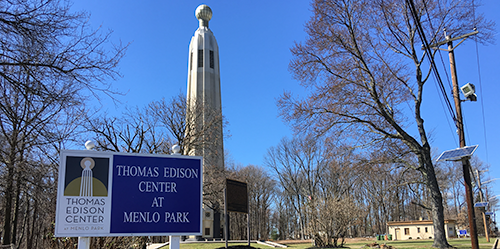 It's a suburban walk on sidewalk along some fairly busy roads, through the interesting town of Highland Park and older neighborhoods in Edison. The trail goes through the popular Roosevelt Park and to the new Thomas Edison Center at Menlo Park with its huge monument, museum and grounds.
It's a quirky mixture celebrating the old and new, the industrial and post-industrial.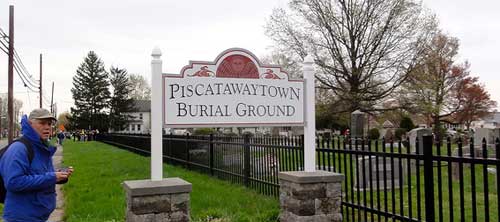 The walk should only be about 4.5 hours and is the connecting segment between the Great Canal Walk (28-miles, 4/7/19) and the The Big Walk (50-miles, 5/18/19) so that you can make the distance for the Cross-Jersey Walking Challenge.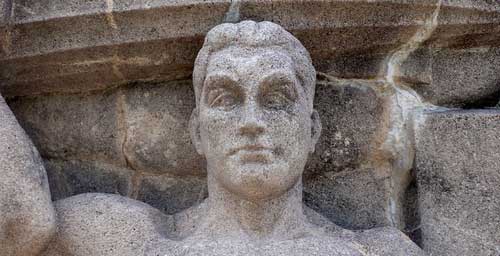 The Between Walk ends at the newly renovated Thomas Edison Center near Metro Park Station. This was the site of Edison's most famous and productive laboratory. Although the lab buildings are now gone, there remains a woodsy trail to the museum, grrounds and huge newly restored art-deco monument to the genius he was.
See March 8, 2017 NY Times article.
See photos of the renovated monument and grounds.
The FreeWalkers are tracking again the Cross-Jersey Walking Challenge which sets a goal of walking the 100 miles of the East Coast Greenway across the entire State at any time during the year. This walk is part of the ECG trail from Trenton to New York City. We provide recognition of the accomplishment at the end of the year and you can subscribe at any time.