Bring a fresh eye to your comics. 7000 BC will pull your comic project into focus with workshops to explore your vision -- and improve it!
About this event
Bring a Fresh Eye to Your Comics With Summer Visions
This summer, 7000 BC will pull your comic project into focus with workshops to explore your vision -- and improve on them! Shed the peripheral and reveal your concepts as we accompany you through your creative process.
Our 8-week Pay-What-You-Can Summer Workshop Series is designed to run as a companion to the comic that you are creating now. Each Saturday, you'll be using your own project in a workshop illuminating a different topic. From refining your characters' image to designing your pages to keeping the costs down, a quintet of 7000 BC instructors will help you overcome obstacles and clarify your insights. Register now to discover new tools to shape your vision!
THIS WEEK: Sat., June 4, 2022 w/ Brittany Sedillo
Money is no object when crayons are a dollar.
Improve your ability to communicate through word and image.
Uncover different aspects and perspectives on the comics-making process.
Explore the essence of what makes comics unique through invigorating and contemplative workshops.
Why not tickle your brain with comics?!!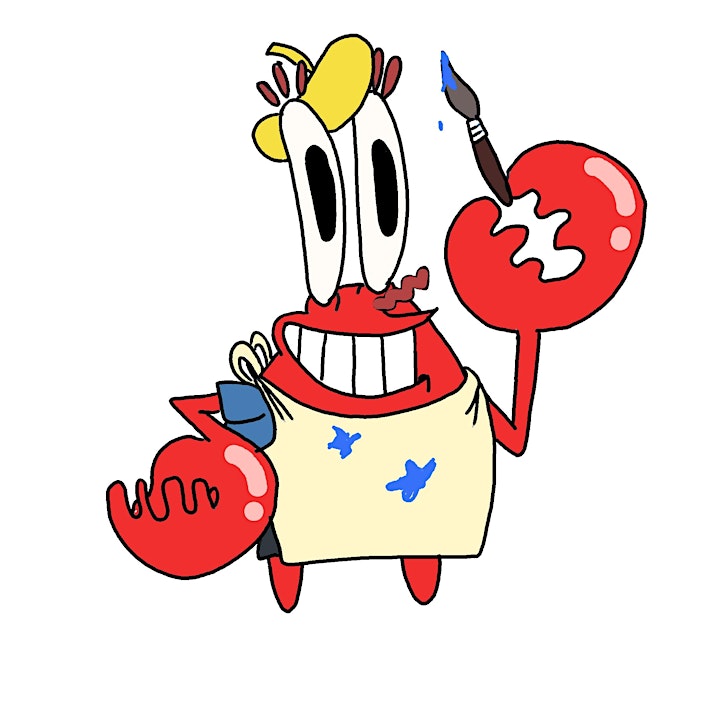 Between the Panels: Summer Visions
When: Saturdays, June 4 - July 23, 2022
How: All classes work individually or as a series. Workshops highlighted in blue are linked and currently available for registration.
What to bring: Drawing Implement (preferably dark) and paper or digital equivalent. And YOUR comic project.
How much: Workshops are Pay-What-You-Can. Suggested donation $25 per workshop. Need-based scholarships available.
Anything Else? Drop-in students are welcome.
The Schedule
Money is no object when crayons are a dollar.
Putting Pencil to Paper (Opening Up Panels, Their Contents, and the Space Between)
Evaluating how your story contends with time and space on a page.
Populating Your Universe (Characters, Shape Vocabulary, and Rapid Creation.)
Visualizing a character's stance by their stance, within a wall of ugly (and otherwise) mugs.
ThumbNAILING Your Story Into Shape (Get Your Story's Layout to Land Where You Want!)
Ever wanted to end your comic layout on two pages that face each other? Or...intentionally add suspense when the reader turns the page!? Take command of where your story lands with thumbnailing.
Comics Without Words (Images Interacting Without Text)
Viewing comics as sequential art and not relying on text.
Comics With Words (Text and Image Interacting)
It's a new type of comic once you let the letters in.
Aligning the Threads (Breaking the Big Messy)
Where am I heading and why are all these boulders tumbling into my path?
Weaving Your Story Together With THEME! (Get Your Stories to Communicate Even Deeper)
Ever look at a comic's story and book design and wondered how it was so impactful? Use your story's theme to design the book inside and out!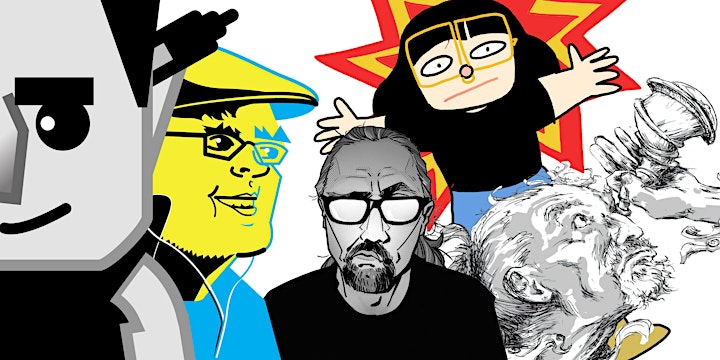 7000 BC is a Northern New Mexico-based organization providing opportunities for comics writers and artists to develop their personal styles and storytelling "voices," while promoting an understanding of the cultural significance of comic art through seminars and workshops.
Sol Arts DBA 7000 BC is a 501(c)(3) non-profit visual arts learning collaborative.