Between the Lines: For Colored Girls Who Have Considered Politics
Description
Known as the "Colored Girls", Donna Brazile, Yolanda Caraway, Leah Daughtry, and Minyon Moore are four of the most influential African American women in United States politics. As political strategists, organizers, CEOs, and more, they have made history and left an imprint on America's political culture. Yet their stories, like those of so many African American women, are largely absent from the mainstream—until now. Join moderator Rebecca Carroll and these remarkable women as they discuss their lives and political legacies, captured in the new book For Colored Girls Who Have Considered Politics, written with Veronica Chambers.
Rebecca Carroll is a cultural critic and Editor of Special Projects at WNYC New York Public Radio, where she develops, produces and hosts a broad array of multi-platform content, including REBEL, her weekly conversation series on race and culture for WNYC's Morning Edition. Rebecca is also a critic-at-large for the Los Angeles Times, and a regular columnist at Shondaland.com. She is the author of several interview-based books about race and blackness in America, and her personal essays, cultural commentary and opinion pieces have been published widely.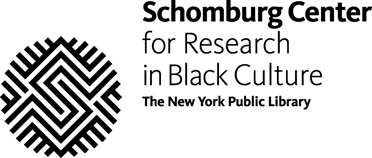 FIRST COME, FIRST SEATED
Events are free and open to all, but due to space constraints registration is requested. We generally overbook to ensure a full house. Registered guests are given priority check-in 15 to 30 minutes before start time. After the event starts all registered seats are released regardless of registration, so we recommend that you arrive early.

GUESTS
Please note that holding seats in the Langston Hughes Auditorium is strictly prohibited and there is no food or drinks allowed anywhere in the Schomburg Center.
AUDIO/VIDEO RECORDING
Programs are photographed and recorded by the Schomburg Center. Attending this event indicates your consent to being filmed/photographed and your consent to the use of your recorded image for any all purposes of the New York Public Library.
PRESS
Please send all press inquiries (photo, video, interviews, audio-recording, etc) at least 24-hours before the day of the program to Ayofemi Kirby at ayofemikirby@nypl.org.

Please note that professional photography and video recordings are prohibited without expressed consent.