Description
JOIN this global event bringing together senior representatives of financing, educational industry, administration, EdTech clusters and entrepreneurs from all continents.
BE the first to hear about the launch of an Investment Table between Israel- the startup nation and the UK dynamic startup scene.
HEAR how top EdTech startups balance the delivering financial results with their drive to innovate toward disrupting educational systems.
Tuesday, June 20, 3:30-5 PM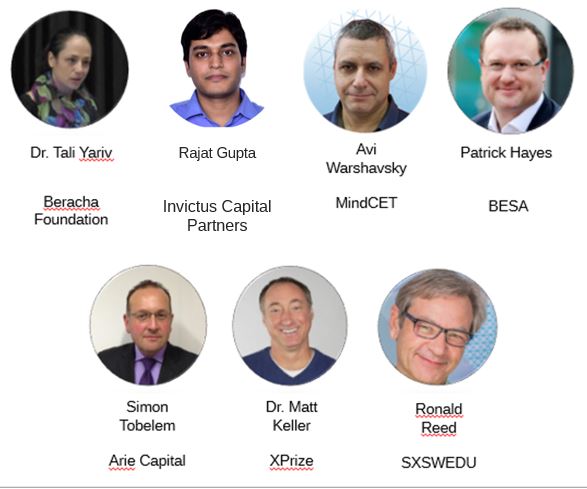 Among the presenters: Dr. Matt Keller (XPrize), Ron Reed (SXSWEDU), Rajat Gupta (Invictus Capital Partners), Patrick Hayes (BESA), Avi Warshavsky (MindCET), Dr. Tali Yaariv (Beracha Foundation), Simon Tobelem (Arie Capital).