Between Darkness and Comedy: Surrealist Tendencies in Czech and Slovak Film (curated film screenings at Galerie Waldburger, 7-12 March, 2011)

Multiple Dates
Event Details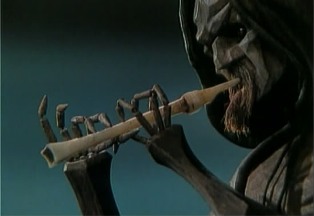 ---
Between Darkness and Comedy:

 Surrealist Tendencies in Czech and Slovak Film 

(curated film screenings with English subtitles,  7-12 March, 2011)
---
Monday, 7 March, 20:00
The Cremator / Spalovač mrtvol (1969)
Director / režie: Juraj Herz
Tuesday, 8 March, 20:00
Lunacy / Šílení (2005)
Director / režie: Jan Švankmajer
Wednesday, 9 March, 20:00
Beauty and the Beast / Panna a netvor (1979)
Director / režie: Juraj Herz
Thursday, 10 March, 20:00
Walking Too Fast / Pouta (2010)
Director / režie: Radim Špaček
Friday, 11 March, 20:00
Wild Flowers / Kytice (2000)
Director / režie: F. A. Brabec
Saturday, 12 March, 16:00
The Pied Piper of Hamelin / Krysař (1985)
Short Films from Jiří Barta
Saturday, 12 March, 20:00
The Mysterious Castle in the Carpathians / Tajemství hradu v Karpatech (1981)
Director / režie: Oldřich Lipský
"Between Darkness and Comedy: Surrealist Tendencies in Czech and Slovak Film" is a non-profit educational project curated by the Czech publicist Vlastimil Beranek and produced by Jindrich Kloub. Film screenings will be accompanied by short lectures. All films have English subtitles.
Monday, 7 March, 20:00
The Cremator / Spalovač mrtvol (1969)
Director / režie: Juraj Herz
Kopfrkingl enjoys his job at a crematorium in Czechoslovakia in the late 1930s. He likes reading the Tibetan Book of the Dead and espouses the view that cremation relieves earthly suffering. At a reception he meets Reineke with whom he fought for Austria in World War I. Reineke convinces Kopfrkingl to discover his supposed German roots. Kopfrkingl realizes that his half-Jewish wife could become an issue at work. Darkly ironic, The Cremator is one of the most important films of Czechoslovak cinematography.
Kopfrkingl, vášnivý čtenář Tibetské knihy mrtvých, je zcela oddán své práci v krematoriu. Kremace podle něj zmírňuje pozemské utrpení. Jednoho dne potkává Reinekeho, svého spolubojovníka z první světové války. Ten jej přesvědčí, aby v sobě hledal své údajné germánské kořeny.  Koprfrkingl brzy zjišťuje, že jeho žena, poloviční Židovka, se může stát překážkou v jeho práci… Temné, ironické drama s prvky a hororu a černé komedie patří k nejdůležitějším filmům československé kinematografie. 
Tuesday, 8 March, 20:00
Lunacy / Šílení (2005)
Director / režie: Jan Švankmajer
Lunacy is a philosophical horror film inspired by the Edgar Allan Poe short stories, "The System of Dr. Tarr and Professor Fether" and "The Premature Burial". The movie is also inspired by the life of the Marquis de Sade. Life in a mental institution is presented as an allegory of the contemporary world. What does absolute freedom bring about: the repression or manipulation of civilization?
Šílení je filozofický filmový horor Jana Švankmajera, natočený na motivy povídek Metoda doktora Téra a profesora Péra a Předčasně pohřbený, jejichž autorem je Edgar Allan Poe. Film je také inspirován životem markýze de Sade. Co přináší absolutní svoboda, civilizační represe a manipulace?
Wednesday, 9 March, 20:00
Beauty and the Beast / Panna a netvor (1979)
Director / režie: Juraj Herz
A frightening fairy tale from Slovak director Juraj Herz.  A more horrific and gloomy version of (originally French) The Beauty and the Beast. Julie is the daughter of a bankrupt merchant. Unlike her two sisters, she chooses to save her father's life by going to the Haunted Wood's Castle where she meets Netvor (The Beast). A visually impressive lyrical movie with a mysterious atmosphere.
Slavná, původně francouzská strašidelná pohádka slovenského režiséra Juraje Herze o princi začarovaném do děsivé zvířecí podoby, jehož vysvobodí až čistá láska, využil režisér Juraj Herz k vizuálně působivé podívané, která těží z tajuplných, stísněných prostor i z lyricky laděného vyprávění. Osudy nejmladší dcery zchudlého kupce, která se dobrovolně vydá do zakletého zámku, aby zachránila svého otce, původně zpracoval František Hrubín.
Thursday, 10 March, 20:00
"Reflection of History"
Walking Too Fast / Pouta (2010)
Director / režie: Radim Špaček
A city somewhere in Czechoslovakia in the early 1980s. The totalitarian regime is still strong and its grip on power seemingly endless. Anthony, a member of the StB (the communist secret police), is an inherently restless, perhaps even psychopathic, bully full of inarticulate rage and despair. Bored by his surroundings, his personal demons are directed toward an apparently pure young woman, Clara. Crime noir, Walking Too Fast, is rated one of the best Czech films since the fall of communism. It has been nominated for 13 Czech Lions by the Czech Film Academy. 
Československo počátkem osmdesátých let. Totalitní režim se zdá jako nekonečný a neukončitelný. Antonín, příslušník tajné policie, je vnitřně neklidný, možná až psychopatický násilník, plný neartikulovaného vzteku a zoufalství. Znuděný vším okolo sebe nasměruje své démony ke zdánlivě čistému, spíše ale neuchopitelnému bodu – k mladé ženě Kláře. Psychologické a temné drama bylo nominováno na 13 Českých lvů a je považováno za jeden z nejlepších porevolučních filmů.
Friday, 11 March, 20:00
Wild Flowers / Kytice (2000)
Director / režie: F. A. Brabec
This lyrical movie consists of seven horror stories of desire, obsession, and selfishness. The first story, "Wild Flowers", visits a mother who knows no end to her love for orphans. In "The Waterman", a woman has a child with the mythical man who lives in the lake. In "Wedding Dress", a grief-stricken widow wishes her husband would come back from the dead. The parents in "The Noonday Witch" are granted their wish that their children stop crying. A mischievous girl suffers unusual retribution in "The Golden Spinning Wheel". "The Daughter's Curse" comes between a girl and her mother. And finally, in "Christmas Day", an old woman finds the solace to face death. The film was awarded three Czech Lions for Cinematography, Best Score, and Best Sound.
Filmová lyrická báseň z hororových květů K.J. Erbena. Kytice, Vodník, Svatební košile, Zlatý kolovrat,  Dceřina kletba, Polednice a Štědrý den jak je svým specifickým stylem vidí kameraman a režisér F. A. Brabec. Film si odnesl tři České lvy za nejlepší kameru, nejlepší hudbu a nejlepší zvuk.
Saturday, 12 March, 16:00
The Pied Piper of Hamelin / Krysař (1985)
Short Films from Jiří Barta
Barta is a Czech animated film director and is one of the great inspiring personalities of both Czech and world animated film. His work has garnered many awards at prestigious film festivals. The Pied Piper of Hamelin was one of the Trnka Studio´s (a famous studio named after Czechoslovak animation pioneer Jiří Trnka) most ambitious projects of the 1980s, notable for its unusual dark art direction, innovative animation techniques, and lack of almost any understandable dialogue.
Krysař a výběr z krátkých filmů Jiřího Barty, vynikajícího a respektovaného animátora a výtvarníka oceněného na řadě prestižních festivalů. Mezi jeho nejslavnější filmy  patří právě Krysař. Po revoluci dlouhých patnáct let usiloval o natočení filmové adeptace Meyrinkova Golema, tento velkolepý projekt se kvůli  vysokým finačním nárokům – přes 100 milionů korun – neuskutečnil, Barta natočil pouze ukázkový krátkometrážní stejnojmenný film. Mezi další zásadní, kritikou ceněné snímky patří také Zmizelý svět rukavic.
Saturday, 12 March, 20:00
The Mysterious Castle in the Carpathians / Tajemství hradu v Karpatech (1981)
Director / režie: Oldřich Lipský
In 1897 in a castle high in the Carpathians near the village of Werewolfville, slightly deranged Professor Orfanik experiments with his new inventions which include, even at this early date, television and a film camera. This comedy parody of a Jules Verne novel, Le Château des Carpathes, humourously combines elements of sci-fi and horror movies. Jan Švankmajer was the film's production designer and animator.
V Karpatském království stojí nad vesnicí Vyšné Vlkodlaky tajemný hrad, baron Gorc z Gorců. Na objednávku jeho pána, barona Gorce z Gorců, sestrojil šílený vědec Orfanik zvláštní přístroj, který pomocí světelných paprsků vytváří iluzi skutečnosti. Tento "dálkovid", zrozený ve fantazii spisovatele Julesa Verna, předběhl o sto let vznik televize…Komediální parodie románu Tajemný hrad v Karpatech Julese Verna kombinuje také prvky sci-fi a hororu. Výtvarnou stránku filmu připravil Jan Švankmajer. 
---
Vlastimil Beránek (born 1974 in Ostrov, Czechoslovakia) is a freelance journalist and a copywriter. He studied history and film studies at the Charles University Faculty of Arts in Prague. Focusing on music and film, he has worked as an editor of several Czech cultural periodicals. In addition, he worked as a producer of a weekly TV film show "Biograf" for the Czech TV station Z1 and also as a music adviser of Fresh Film Fest, an international student film festival in Karlovy Vary. As a member of the student underground culture community Neue Tschechische Kunst he organized a student film festival dedicated to David Lynch. Currently, he cooperates with the leading Czech music magazine Rock&Pop and works as an editor for the renowned book publisher Volvox Globator.
Have questions about Between Darkness and Comedy: Surrealist Tendencies in Czech and Slovak Film (curated film screenings at Galerie Waldburger, 7-12 March, 2011)?
Contact Galerie Waldburger
Where

Galerie Waldburger
Waterloosesteenweg / Chaussée de Waterloo 4
1060 Brussels
Belgium


Multiple Dates
Add to my calendar