From the halls of the Foodhallen to the hallways of Zoku. 'Take Out & Stay In' at Zoku and enjoy 5 dishes from Foodhallen stands - and more!
About this Event
Better Together: Eat with Foodhallen x Sleep with Zoku
And we're back! Join our newest 'Take Out & Stay In' edition on April 23 & 24.
The Foodhallen celebrates flavors. Flavors of the finest cuisines, flavors of freshness, flavors of Thursdays and birthdays, flavors of good to see you. Now they're taking a field trip to Zoku so they can keep doing what they do best: bringing these flavors safely to you.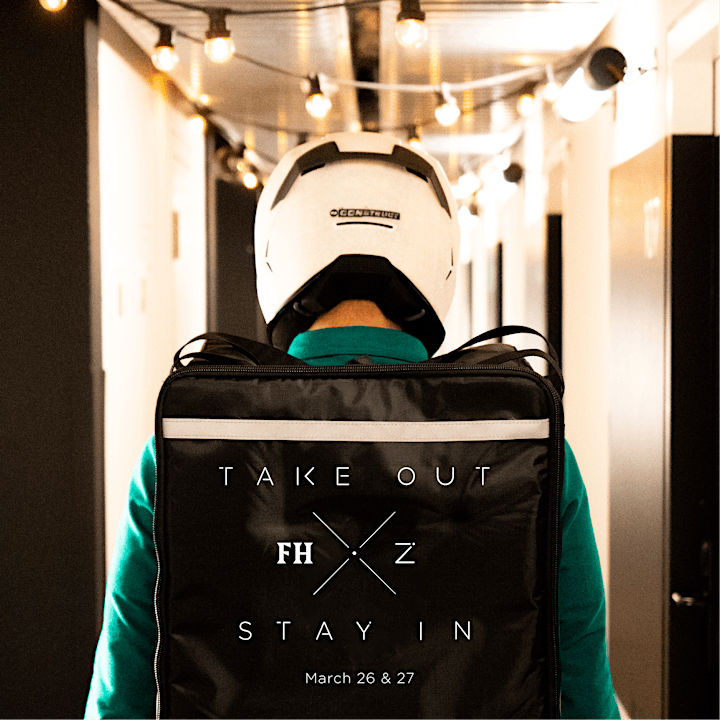 So what's happening?
Together we're searching for what's possible instead of what isn't – safely and within boundaries of course. You can experience an overnight experience filled with good drinks, good food, and good vibes. Take part in a great evening out while enjoying a kitchen takeover by 5 of your favorite Foodhallen stands: Jabugo Iberico, Taqueria Lima, Maza, Viet View, and Yoghurt Barn.
What's included?
From the halls of Foodhallen to the hallways of Zoku, you can experience a safe and overnight dining experience that includes:
Overnight stay in a Loft. Ready for a night out on the town? Enjoy the overnight dining experience and stay a night in your own award-winning Zoku Loft.
5 to-go dishes from Foodhallen. Enjoy a 5 different to-go meals from some of your favorite streetfood artists: Jabugo Iberico, Taqueria Lima, Maza, Viet View, and Yoghurt `Barn.
Live music from the hallway. Miss live music? We did too! Safely celebrate with friends or family with some live music. You can watch the musicians safely from the doorframe of your Loft.
Drink bundle from local partners. "Wine" not celebrate a good time? You can enjoy a bundle of complimentary drinks sponsored by local partners to get you into the party spirit.
Surprise entertainment. We hope you like surprises! We have a few fun (and safe) activities for you and your +1 to enjoy throughout the evening.
Delicious breakfast. Delicious breakfast available for pick-up from our Living Kitchen to enjoy in the safety and comfort of your private Loft.
Early check-in on Friday. Booking on Friday? You can enjoy an early workation by checking-in at 12pm to make use of a WorkLoft during the day.
Get ready to experience Zoku x Foodhallen
Book your overnight stay for:
Friday 23 April -or-
Saturday 24 April
Experience a fun and safe night out – including a Loft sleepover – starting at just €105 per person. Available for 1 weekend only, so book now!
Want more information?
Find out more on our website here: www.livezoku.com/foodhallenatzoku
Date and Time
Location
Refund Policy