There's no need ever to tackle the school year all on your own. Network with your peers and see how others are navigating changes.
About this event
The 2020-2021 school year ushered in an unimaginable challenge for educators. And before we've been able to fully recover, the 2021-2022 school year is shaping up to be fraught with just as much uncertainty and concern. Some of these concerns are unique to this year (mask mandates, vaccine status, mental health); while others are perennial issues facing schools (student engagement, differentiated instruction, authentic learning). Find out what K12 administrators are identifying as their top priorities this year, and learn how other admins are successfully addressing them.
Join us for this FREE 1-hour virtual event to learn and share what's working, what's not, and how best to address the most important issues facing K12 administrators this school year.
You'll receive a physical package to complement the event, and you'll leave with information and resources from our own research as well as from other school administrators to make the most out of your 2021-2022 school year.
We are all better together!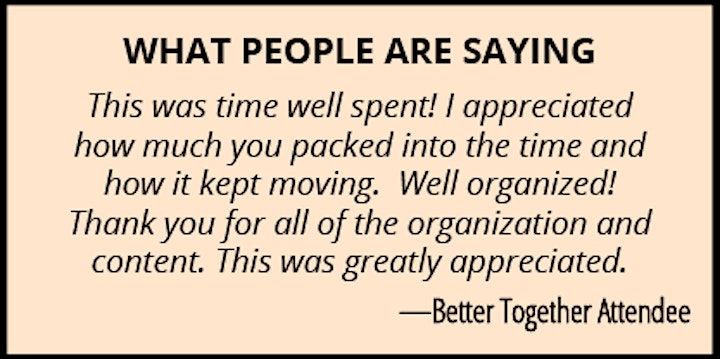 Organizer of Better Together: A Virtual Event for K–12 Administrators
Van Andel Institute for Education is dedicated to creating classrooms where curiosity, creativity, and critical thinking thrive. We do this by offering engaging programs for students, as well as, flexible, customizable, and transformative professional development and resources for teachers.