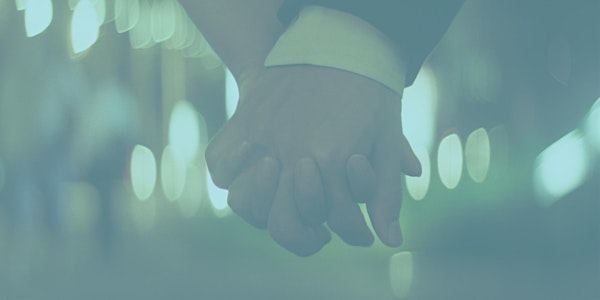 Better Together: A Love and Money Story Event | Minneapolis
When and where
Location
Music Box Theatre 1407 Nicollet Avenue Minneapolis, MN 55403
Refund Policy
Contact the organizer to request a refund.
Description
Better Together: A Love & Money Story is an evening for couples to gain a greater understanding of their money story and how it impacts their marriage. Built on sound research and biblical principles, this event challenges couples to explore their relationship both with money and with each other. There will be laughter, "A-HA!"s, and a few surprises during this interactive experience. Take away practical tools to help you lead with gratitude, contentment, and generosity as you live, together, the love and money story you most desire.
Be Better. Together.
Complimentary Valet Parking
Watch the promotional video HERE
Important Information & FAQs
You want me to come talk about love AND money, are you crazy? We promise not to make you come up on stage and pour your heart out. The evening will have fun, learning and some hands-on experiences that will help us think about our love & money story and how to keep working towards the story we want. Money is proven to be one of those topics that can really mess with our relationships, but it doesn't have to! It will be worth your time. And yes… we are a little crazy.
Speaking of money, what will this cost? It is our true desire that everyone who wants to come to this event will be able to, and so we've created a 'pay the level you can' option for your ticket purchase. With materials and programming alone, not to mention great desserts, we know that each ticket has a value of more than $50.00 per person. We'd love to offset our cost, but our priority is to have you join us. We hope that providing multiple ticket price options will give you the chance to decide what works for you. Think of it as a fun night out together!
Where's the Music Box Theatre? The Music Box is a fantastic historic theater right in the heart of downtown Minneapolis in Loring Park. Located just a block south of where Nicollet Ave becomes Nicollet Mall and a block west of the Convention Center, it's the perfect spot for a night out.
No seriously, are you going to make me talk about money? Ok, if you're still asking this question then you really need to come. We promise it will be worth your time.
Does my church know about this? You bet! In fact, a good number of churches in the area have given their input and feedback for the event and are excited to join us. We may all worship in different places, but we are unified in our desire to see our relationships thrive and to NOT let money spoil the fun in our families.
Um… and who are you again? The Love & Money Project is an initiative by brightpeak financial to help couples and families grow stronger together by improving their relationship with money. brightpeak is a division of Thrivent Financial, a not-for-profit, membership organization of Christians founded more than a 100 years ago with a mission to help Christians grow stronger financially so they may live with confidence and generosity. We believe that stronger families create stronger communities and a better world.
Wait, financial services? What are you trying to sell me here? Is this a time-share spiel? Ok, that's a fair question, but the purpose of this event is NOT to hear about financial services. This event is about knowing and owning your love & money story. If we aren't intentional about how our money story impacts our relationships then, well, even the best plans and products aren't going to be that helpful! At the same time, we believe that you should have good quality options that match your values. So if you want to check out more about any of our solutions feel free, it just won't be the purpose of our evening together.
But isn't parking a nightmare in downtown Minneapolis?

Don't worry, we've got you covered! Just pull up to the door and we will have complimentary valet parking. See? We're taking care of you!