We hope to provide a sense of security for parents of Black children and improve the relationship between Black communities and the police.
About this event
Join us for our interactive and engaging launch event on July 17th and meet our nonprofit partners, Essteem team, participants, and keynote speaker Andrea Brice.
This edition will last a week (over 2 weekends) to give enough time to get functional solutions.
Equalithon "Tracks":
Fast Track
Week-Long Track
No Code Track
All times are given in US EST (NYC time)Location: Virtual
Challenges
For Nelson Mandela International Day and the World Youth Skills Day, Essteem is organizing an Equalithon to enable better-policing practices for our Black communities in the US.
With Blacks in Technology Foundation, we will support 2 other nonprofits challenges.
OPC - Data Optimization Challenge 1. Goal: supporting complaints data optimization in the Back-End
In this challenge, you would build a fake database, with dummy data. Involving data (17K landing pages with data available for data scientists)
We will explore the stack to use, specific requirements, and what level of creativity is needed from participants during the Launch event.
Details
Here are more details about the OpenPolice tech stack, which are pulled from Technical Specs documentation.
The database-design software exports Laravel data models and migration files to quickly auto-load these data structures to run OpenPolice.org.
OPC wrote the code using PHP, MySQL, AJAX, JS, and CSS and built it atop the open-source Laravel coding framework. The OpenPolice source code is available on GitHub for broader collaboration with additional open-source programmers. (Also see: How To Install Local OpenPolice.org.)
OPC - Reviewers Acquisition, Challenge 2.
Goal: enabling more volunteers from law schools to support Open Police Complaints, which has to support an increasing amount of complaints.
Supporting volunteer onboarding for reviewing complaints with Open Police. Example: an equivalent of Kaggle/marketplace for law students, with marketing tech to post invites to Law students groups
AI tool tech to pre-review the complaints (pre-mash the work for volunteers).
Or re-design Open Police to drive Law or police academy students to become volunteers to review complaints
Beyond the Talk, Challenge 3.
Call for a new nonprofit creation with Vee M. and Tanja's concept.
A very useful and original concept to be developed, to try and prevent deadly police shootings on young black people
Open to technologists like Web-developers, Java developers/Back-end desktop developers for secure databases, cybersecurity experts, designers, data experts, PM's
Also open to any innovator, supporter, leader, researcher, to help manage this nonprofit in the future.
Keynote Speaker: Andrea Brice
As a self-described data wonk, Andrea has more than 30 years of experience in data science. Throughout her career, she developed innovative, award-winning algorithms and led large teams during her time with AT&T. She was doing "Big Data" before it was cool. Now she's using it to revolutionize how people think about where to live with her product, Willowfinch.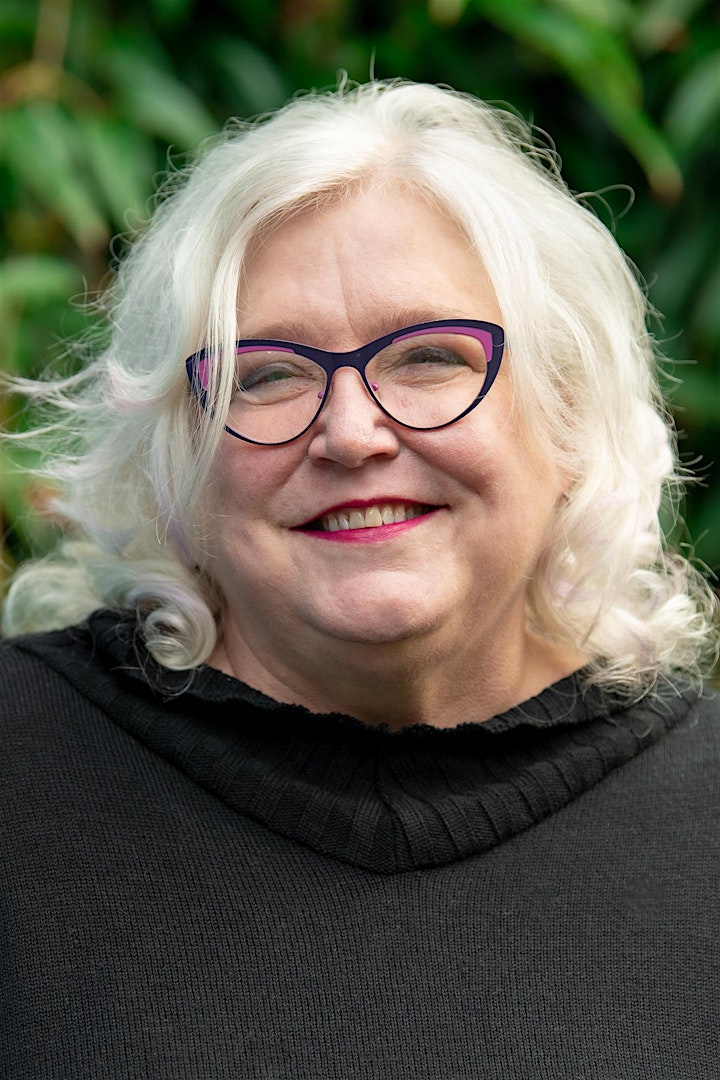 Organizer of Better Policing of Black Communities Hackathon
We're hacking for equality! Join us for our next social impact hackathon. Find out more at Equalithon.io