Description
LIFE IS BETTER WITH APPS! - Come Catch Our Ten Finalists Compete at the Better Life App Challenge Finale
The Softonic powered Better Life App Challenge began after a fast paced Hackathon at Barcelona's Mobile World Centre this past July, 10 projects immediately signing up to continue their work via online incubation platforms powered by dotopen. A community of over a hundred developers was soon connected worldwide, many working together to finalize projects that would fit the following project themes - Personal Goals, Lifelong Learning, Work-Life Balance, Better Life At Work, Respect, Collaboration, Privacy and Safety.
In October an online competition phase was opened which saw another near 70 apps submitted from around the globe. The grand finale will see the 10 apps that impressed most pitching to a jury of industry insiders and Softonic representatives in the wonderful surroundings of Antiga Fabrica Estrella Damm. The top three apps will spilt 10,000 US in cash as well as Softonic providing promotional rewards and app acceleration for select apps.
They'll be free snacks, beer and networking time after the winner is announced. Come Join Us!
AGENDA
6:00

Registration

6:30

Welcome

6:35

Keynote: The curious story of an app and the man who wanted to use it, by Vanessa Estorach, Founder e-growing & Co-Founder Women in Mobile

6:50

App pitches: Kiwi Campus; Snackson; Thingthing Keyboard; Keychn; Get ZENd; Schooltivity; DAYSK; Joosr Book Summaries; Instant and Psonríe
7:50 Jury deliberation
8:00 Winner announcement
8:10 Networking Party, beers and snacks ;)

9:00 End
FIND OUT MORE: Better Life App Challenge
NOTE: Event to be held in English language.
POWERED BY:

VENUE SPONSOR: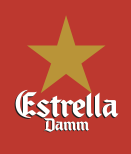 MEDIA PARTNERS: