Better Life 2019 Workshop Houston- Fueled by Pure Therapeutic Ketones!
Description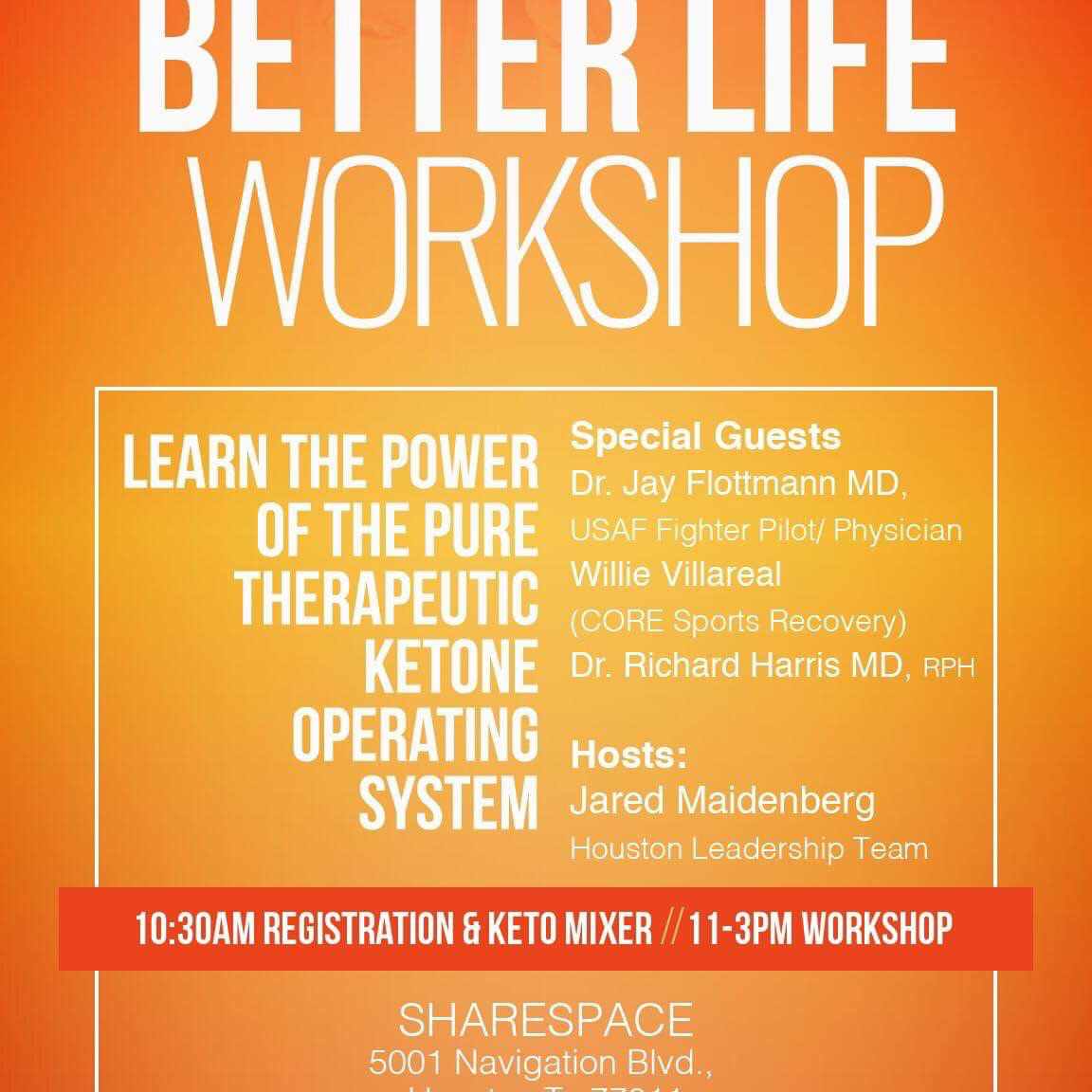 The KETO Konversation is HOT and is now the #1 Goggle searched Diet and the Hottest conversation in Health and Wellness!
The Challenge with the DIET is it's hard to do and sustain for most people!
Solution => Pure Therapeutic Ketone and the Ketone Operating System
Join us for the Better Life Workshop Houston and learn a simple, Sustainable, Lifestyle Solution to Feel, Look, Perform and LIVE Better in 2019!
Part 1: Keto 101 - KETONES > glucose
Everything you need to know to Feel, Look & Perform Better and Optimize your Experience with Pure Therapeutic Ketones and the N8tive lifestyle! Special Guests Dr Richard Harris and Willie Villareal
Part 2: Promoter 101 - RESIDUAL > Linear
Everything you need to know to LIVE Better sharing the great news about Pure Therapeutic Ketones and Championing the Keto Konversation!
-How to earn Free Ketones every month, create additional daily and weekly cash flow (Keto Ka$hflow) and build a leveraged, passive monthly residual income stream!
Hear and learn from Texas Champions of the Keto Konversation
---------------------------------------------------------------
=> Please arrive early, Registration and Keto Mixer starts 10:30am and the workshop will start promptly at 11am
=>Bring Keto//OS & Keto friendly snacks as we will not take an actual lunch break however we will do a short break between the first & second half of the day.
=> Bring a pen and paper be ready to learn, be inspired, empowered & equipped to live your best life ever in 2019!