Description
Writing Workshop for Women
Do you have an action/fight scene in mind you'd like to pull off?
Does your heroine/villain wield a weapon, or is the weapon their body?
Is your character prepared for their upcoming battle?
Are you?
Attend this interactive two-hour workshop to learn more about:
* The Anatomy of a Fight
* Strikes & Techniques
* Using Strategy to Build a Better Scene
* What's in Your Head vs. What Makes it to Paper
+
Participate in Demonstrations (yes, YOU)
Get your questions answered, and gain the insight needed to write the scenes you've imagined that don't fall flat.
WOMEN ONLY.
Advance Registration only.
15 Seats.
***Attendees are invited to read a fight scene from their recent/current WiP (work-in-progress). To have yours read, submit the passage by Wednesday, June 26th. No gore or erotic material.***
INSTRUCTOR: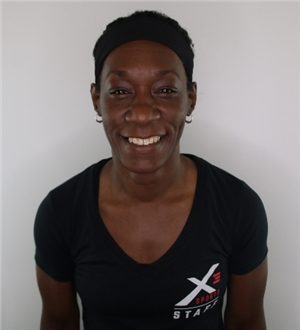 Originally from Linden, NJ, Rica Grandison is a multi-disciplined Martial Artist. For more than 35 years she has trained in Tae Kwon Do (3rd Degree Black Belt), Sabaki Kickboxing (Black Belt), Kru Muay Thai (Purple Prajied), and Boxing. In addition to having a Pro Record of 26-6-12, and being a National Association of Medicine (NASM) Certified Personal Trainer, Rica has spent 24 of the past years coaching. She takes great joy in developing her students, and when they go on to compete.

#WritingWorkshop #WorkshopForWomen #HowToWriteAFightScene #WritingFiction #StrongFemaleCharacters #FemaleAuthors #WomenWriters #BooksByWomen #WomenWhoWrite #AmWriting #AmEditing #FightScenes