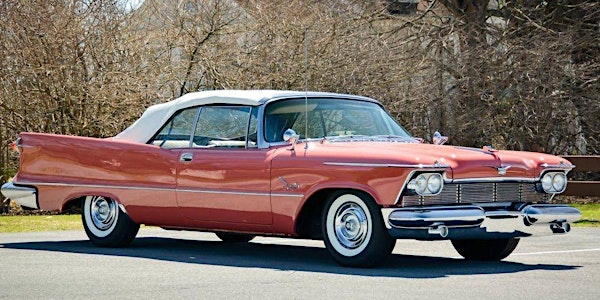 Beth Sholom Preservation Foundation Auto Invitational
In the Fabulous Fifties… In the Fabulous Fifties …Cars Had Fins, and Buildings Had Curb Appeal
When and where
Location
Beth Sholom Synagogue 8231 Old York Road Elkins Park, PA 19027
About this event
Frank Lloyd Wright's synagogue for the Beth Sholom congregation resembles a crystal mountain peak. Completed in 1959, the year of Wright's death, the stunning National Historic Landmark presides over its suburban landscape, advertising its spiritual message with the gusto demanded by its roadside location.
America's romance with the automobile was at its curvaceous, big-finned zenith when Beth Sholom was built, and Wright joined the love affair. He detested cities and idealized the suburbs, believing that Americans would drive into the future in their own cars. He collected dozens of cars himself, and his architecture was designed with automobiles and driving in mind. His drawings of Beth Sholom showed stylish cars parked in front.
On October 23, the Beth Sholom Preservation Foundation will recreate that picture, filling the driveway of Wright's glass-roofed monument with beautifully restored and passionately maintained examples of automobile design from that period. Expected exhibitions include a 1956 Continental Mark II, 1958 Chrysler Imperial Crown convertible, 1961 Chrysler 300G, and more!
During the car show, the visitor center (with its Leonard Nemoy-narrated introductory video) and the Wright Design Store will be open, and the breathtaking interiors of the synagogue will be available for self-guided tours(with docents on hand to answer questions). A complementary pop-up exhibition, "The Car Is Architecture," will illustrate Wright's infatuation with automobility, showcasing his designs for Beth Sholom, the car-centered suburban utopia that he called "Broadacre City," and his futuristic "Road Machine" automobile.