About this Event
If you are going to a Beth Nielsen Chapman concert get ready to laugh and cry and, well, just fasten your seat belt. One thing you can count on is one great song after another and some fascinating stories woven between them.
Twice Grammy-nominated Nashville based, Beth Nielsen Chapman has released thirteen solo albums and written seven #1 hits and songs recorded by Bonnie Raitt, Willie Nelson, Bette Midler, Elton John, Neil Diamond, Michael McDonald, Keb Mo', Roberta Flack, Waylon Jennings, Indigo Girls, & Faith Hill's Mega-hit This Kiss, ASCAP'S 1999 Song Of The Year. Her songs have been featured in film and TV and as an artist Beth's work has been diverse, from singing in nine different languages on Prism (2007) to The Mighty Sky (2012) Grammy-nominated astronomy CD for kids of all ages in addition to her deeply moving body of work as a singer-songwriter throughout her other releases. 2014's UnCovered in which she reclaims her hits, features legendary guests from Vince Gill to Duane Eddy. Sand & Water (1997), written in the wake of her husband's death, was performed by Elton John to honor the memory of Princess Diana.
In the fall of 2016, Beth, along with Olivia Newton-John & Amy Sky created and toured behind an inspiring project called Liv On - A New Album to Aid & Comfort Those Experiencing Grief & Loss While Using the Power of Music To Heal.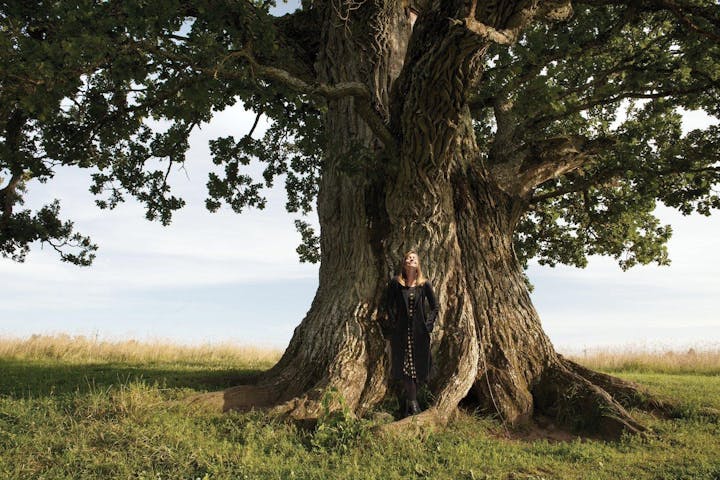 Carrie Newcomer is a performer, recording artist, and educator, described as a "prairie mystic" by the Boston Globe and one who "asks all the right questions" by Rolling Stone. Her song "I Should've Known Better" appeared on Nickel Creek's Grammy award-winning gold-certified album "This Side", and she earned a regional Emmy for the PBS special "An Evening with Carrie Newcomer." Recent media appearances include PBS's Religion and Ethics and Krista Tippett's On Being. In the fall of 2009 and 2011 Newcomer was a cultural ambassador to India, invited by the American Embassy of India, resulting in her interfaith collaborative benefit album Everything is Everywhere with world master of the Indian Sarod, Amjad Ali Khan and his sons Ayan and Amaan. In 2012 and 2013 Carrie traveled to Kenya and the Middle East performing in schools, spiritual communities and AIDS hospitals. Carrie has 17 nationally released albums on Available Light and Rounder Records, including The Point of Arrival, The Beautiful Not Yet, A Permeable Life, and Everything is Everywhere. Newcomer has also released two companion books of poetry and essays, A Permeable Life: Poems and Essays and The Beautiful Not Yet: Poems, Essays, & Lyrics. Newcomer's first theatrical production, Betty's Diner: The Musical, was performed at a sold out run at Purdue University in 2015 and is now available to interested theaters, universities, and spiritual communities.
In 2016 Carrie presented the Goshen College commencement address and was awarded an honorary degree in Music for Social Change. She regularly works with Parker J. Palmer in live programs, including Healing the Heart of Democracy: A Gathering of Spirits for the Common Good and What We Need is Here: Hope, Hard Times, and Human Possibility. Newcomer and Palmer also are actively collaborating on The Growing Edge, a website, podcast, and retreat. Spirituality and Health Magazine named The Growing Edge collaboration as one of the top ten spiritual leaders and programs for the next 20 years. Three of Newcomer's songs are included in Palmer's newest book. Other special collaborations include presentations with neuroscientist Jill Bolte Taylor, author Rabbi Sandy Sasso, and environmental author Scott Russell Sanders.
Carrie lives in the woods of southern Indiana with her husband and two shaggy dogs.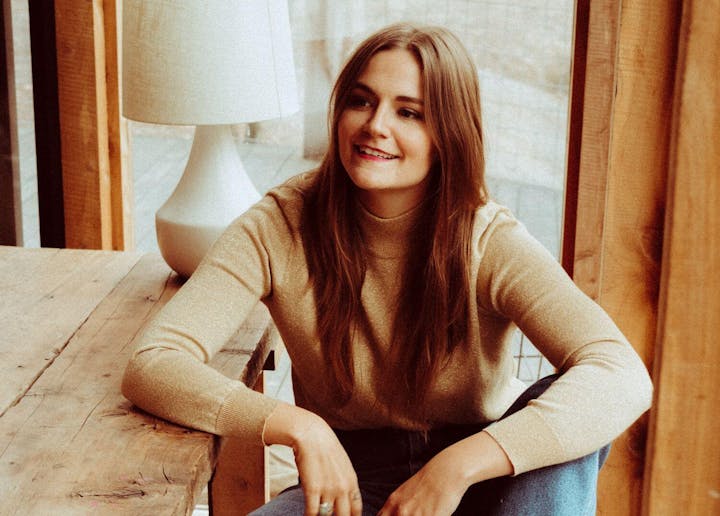 Gifted with a unique ability to fuse musical genres and influences to craft songs that feel fresh and wholly her own, with her new album Putting On Airs, Erin Rae has thrown down a direct challenge to the stereotype of what a Southern singer should be. Both lyrically and sonically, she strikes a fiercely independent chord, proudly releasing a deeply personal record that reflects her own upbringing in Tennessee, including the prejudices and injustices that she witnessed as a child that continue to impact her life to this day. According to Rae, "this album was born out of a need to do some healing work in my personal life, in order to address some fears and patterns of mine to allow my true feelings to come to the surface."
Buoying the release is Rae's reputation as an enthralling live performer, which has earned her the respect of Nashville peers and music notables alike, including Grammy Award winner John Paul White, who has signed her to his Florence, Alabama-based label, Single Lock Records. Rae joins a Single Lock roster that includes Nicole Atkins, St. Paul And The Broken Bones, and White himself, who said "When I first heard Erin's compelling voice, I knew nothing about her. It was live, with no intro (she was opening for friends of mine), and I was instantly transfixed. I couldn't wait to engage, and that's something I very seldom feel, much less do. I was thrilled to find out her personality was as engaging as her voice and songs, and that she was looking for a home. I couldn't be happier to be hitching our wagons together."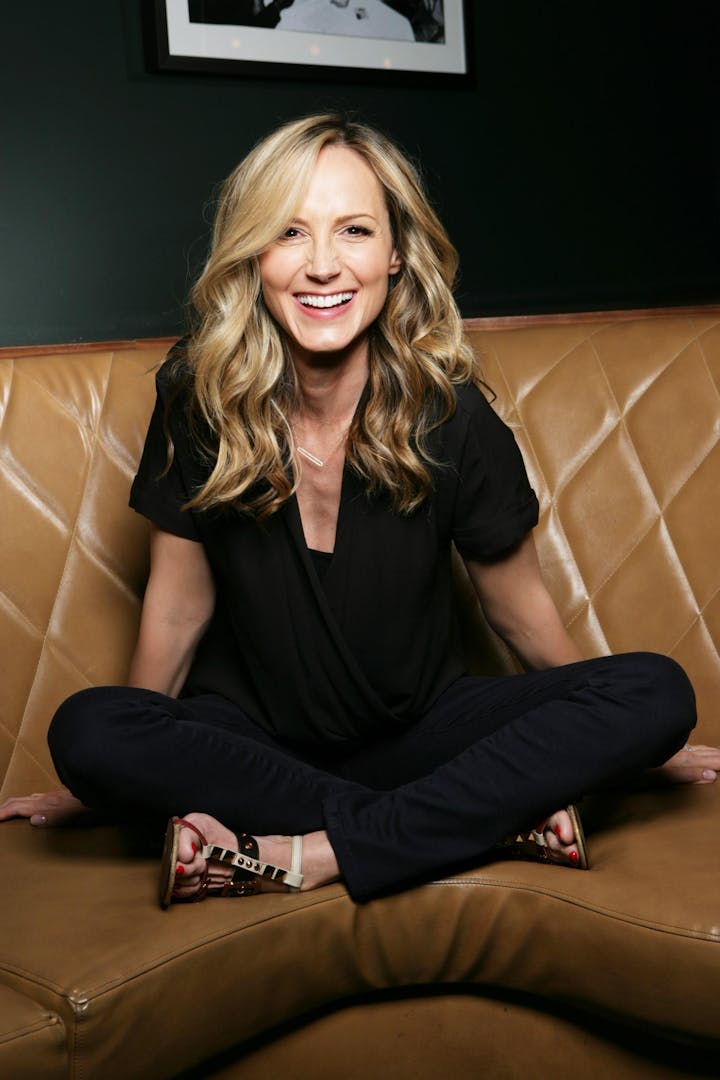 In recent years, Chely Wright has reaped the creative and personal rewards of finally letting her guard down, of simply being herself. Last fall, the acclaimed singer-songwriter and LGBT activist released Santa Will Find You, a charming, thoughtfully nostalgic collection of original songs for the holiday season. Now comes Revival, out Date Here on Insert Label, an EP exploring the breadth of Wright's life as a wife, mother, artist, daughter and friend.
Over the past decade—on projects like 2010's Lifted Off the Ground, produced by Rodney Crowell, and 2016's I Am the Rain, produced by Joe Henry—Wright had used her songwriting as a salve to soothe the emotional turmoil that accompanied her extraordinary journey from Nashville star to introspective storyteller. Revival is something different, a masterfully crafted dispatch from a thriving, dynamic life-in-progress. "The fractured state, the fissures that defined me—that was what my records were about, without my even knowing it," Wright says. "I'm not as broken as I used to be. I can be so happy right now, and I can sing about being happy. Or I can have a lousy day and I can sing about that. Or I can talk about how hard marriage is. All that's OK."
Performers
Date and Time
Location
Refund Policy