Beth Kanter & The Networked Nonprofit Online Webinar

Thursday, May 2, 2013 from 11:00 AM to 12:00 PM (PDT)
Event Details
HandsOn Tech Silicon Valley invites you to: 
Beth Kanter & The Networked Nonprofit
Online Webinar 
 HandsOn Tech Silicon Valley is excited to offer this opportunity to all Bay Area nonprofits. 
Social media in its current form has become the tool of choice in sustainable engagement for nonprofits and their communities. Whether it's Facebook, Twitter, or other social networks, nonprofit staff spend countless hours engaging the public.
The questions about these platforms though, are numerous. Is it actually worth the time and cost to our organization? Can I accurately measure my outcomes and the results of my efforts?
Join us as Beth Kanter shares where to begin in constructing an effective social media strategy - with results. Measure and analyze your data, and then share the impact of your efforts with the community. Whether you're a pro, or it's your first time working with data, be sure to tune in to learn about the latest trends. 
Register for the event and be entered to win one of eight copies of Beth Kanter's book "Measuring the Networked Nonprofit"
Who is Beth Kanter You Might Ask? 
Beth Kanter is the author of Beth's Blog: How Nonprofits Can Use Social Media, one of the longest running and most popular blogs for nonprofits.  She co-authored the book titled "The Networked Nonprofit" with Allison Fine published by J Wiley in 2010 that received Honorable Mention for the Terry McAdams Award.  Beth has over 30 years working in the nonprofit sector in technology, training, capacity building, evaluation, fundraising, and marketing.   Her second book,  Measuring the Networked Nonprofit,  with Co-Author KD Paine, was published in October, 2012.  Both books have reached #1 on the list of nonprofit books on Amazon. 
She was named by Fast Company Magazine as one of the most influential women in technology and one of Business Week's "Voices of Innovation for Social Media."  She was named Visiting Scholar for Social Media and Nonprofits for the David and Lucile Packard Foundation in 2009-2013.  She was a Society of New Communications Research Fellow for 2010.
Program Made Possible Locally By: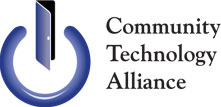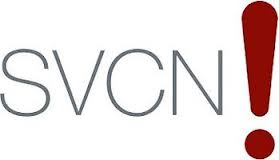 Program Made Possible Nationally By:
Points of Light, the HandsOn Network, Americorps VISTA, and Google
Organizer
About HandsOn Tech: HandsOn Tech is a national program dedicated to improving the efficiency and effectiveness of technology used within nonprofits. Our program matches technology experts with eligible nonprofits to build capacity and sustainability within the organization. Our program offers large scale trainings, cohort learning sessions, and one-and-one consultations on a wide range of technologies such as cloud computing, website development, etc. The HandsOn Tech program in Silicon Valley is geared towards interested nonprofits in the South Bay Area. The outcomes and connections nonprofits make with our program are meant to be sustainable for years to come.