Description
Please join the VolunteerMatch team on Friday, December 7, from 12-1, for an informative brown bag lunch with Beth Kanter (@kanter).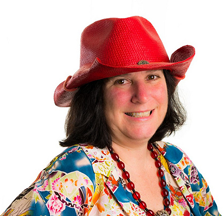 Beth is the author of "The Networked Nonprofit" and "Measuring The Network Nonprofit," two recent books on using technology for social good. In addition, Beth's Blog, www.bethkanter.org, is arguably the most influential blog on these topics and a source for millions of readers who are exploring today the trends that will impact nonprofits tomorrow.
In 2009, she was named by Fast Company Magazine as one of the most influential women in technology and one of Business Week's "Voices of Innovation for Social Media." She was named Visiting Scholar for Social Media and Nonprofits for the David and Lucile Packard Foundation in 2009-2012. She was a Society of New Communications Research Fellow for 2010.
Beth will be sharing ideas from "Measuring The Network Nonprofit" in this special free event at the headquarters of VolunteerMatch. Please bring your lunch and curiosity about metrics, measurement and nonprofits!
COST: Free to attend. Bring your own lunch!
TO ATTEND: Space is limited. You must register to attend. Attendance is limited to 75.
LOCATION:
VolunteerMatch Office
550 Montgomery Street, 8th Floor
San Francisco, CA 94111
Map: http://goo.gl/maps/S5FgJ
QUESTIONS:
Contact Matt Wallace, VolunteerMatch, at mwallace@volunteermatch.org.
Organizer of Beth Kanter Brown Bag at VolunteerMatch