Description
Betascape 2011 is a multi-day experience designed to bring artists and technologists together to Learn & Connect to Create.
Attendees will participate in one day of learning and workshopping and a one-day CreateCamp. The goal is to inspire artists and technologists to innovate at the intersection of art and technology in a whole new way.
The $30 admission ticket includes admission to Saturday's learning series and Sunday's CreateCamp, breakfast and lunch both days, an attendee goodie bag and a 2011 Betascape t-shirt. Friday night's Outlet Baltimore and Saturday's Station North Music Festival are free and open to the public!
Who Should Attend:
Artists
Crafters
Developers
Design Thinkers
Graphic Designers
Hackers
Interaction Designers
Innovators
Programmers
Sculptors
Technologists
Who Should Sponsor:

Any business or organization who wants to support the intersection of art & tech or artists and technologists in the local community. Become a sponsor by purchasing a sponsor ticket here. There are a wide range of sponsorship options.
Betascape 2011 Schedule:
Friday, September 23, 2011 - Kickoff Event
Betascape 2011 Kick off event is free to the public and features the return of Outlet Baltimore. Outlet Baltimore is an event to bring together New Media professionals. The last Outlet event was held about two years ago, so we are very excited that the relaunch will be held as a part of Betascape 2011. Location: The Windup Space 6pm-8pm
Saturday, September 24th, 2011, 9AM - 5PM Lectures, Workshops & Conversations
This day of learning is divided into 3 types of activities, listed below. Lectures and Workshops aim to impart skills that can be used to innovate and Conversations are aimed at providing opportunities to explore discussion topics with a group. View the full 2011 Betascape Schedule of Lectures, Workshops and Conversations.
Badge & Bag Pick Up: 8AM - 5PM
Breakfast: 9AM - 10AM
Learning Series: 10AM - 5PM : Lectures: 40-minute Lectures, Workshops: 75-minute
workshops, Conversations: 40-minute sessions
Lunch: 1PM - 2PM
We're gauging interest in workshops, while filing out your ticket please select the top 3 workshops you want to attend and we'll try to make sure there's space and resourses for everyone.
Learn to 3D print your own objects - If you can use MS Paint or draw with a marker, then you can design a 3d model for 3d printing. Come to this workshop to experience 3d printing and make your jewelry designs come to life through the awesome technology of 3d printing!
Computers Suck, The Internet Rules: How to make networked stuff that interacts with the real world. - The internet gives us awesome ways to affect things in our real environment and best of all you don't need to be in front of a computer to do it. Computers hate water, they are constantly running out of batteries and they're terrible for using outside: forget that! Learn how to control your stereo through twitter, text-message your door to unlock it or start your coffee maker by sending an email.
Rehearsal as the Backbone of the Creative Process - Rehearsal as the Backbone of the Creative Process - Hands on learning about theater with Buck who will discuss how to approach and plan a scene, hold a mock rehearsal and debrief with the group.
Mutate 101 - Mutate 101 will give workshop participants the opportunity to make an object that both transforms and inhibits the body while simultaneously allowing them to gain a new ability or purpose. This workshop is an exercise in thinking outside of conventional body adornment and function. Techniques to be covered: wet felting (wool), needle felting (wool), basic hand sewing techniques and creative attachment of found objects (most objects will be battery operated or electrical).
Symphonic Stitch - Symphonic Stitch is an interactive installation that reveals the sound and synchronicity connected to needleworking. The workshop invites the viewer to participate as part of a musical knitting circle. The participants knit in unison creating a singular knit environment of light and sound. The knitter's needles are equipped with tiny microphones, which amplify the percussive nature of the knitting process, capturing the rhythmic counter point of the knitters hand movements. The sound is then mixed with Max/MSP/Jitter and projected as video as part of the installation. The installation becomes a manifestation of the participants collective process and a symphonic expression of the craft. The sound and projected video change based on the knitters stitch, the needles, the yarn and the chosen pattern (i.e. the score might be the pattern for a cable knit sweater).
CMKT4: Build Differently - Circuit Bending and build a Bending Buddy - CMKT4 is coming to town just for Betascape. They will be running a series of workshops that teach people how to circuit bend. Attendees with leave the workshop with their very own kit so they can go off and make some noise.
CMKT4: Build Differently - Creme DeMentia Bottlecap Contact Microphone - CMKT4 is coming to town just for Betascape. They will be running a Creme DeMentia Bottle Contact Mic workshop where you build a device that is ready to plug into a guitar cable and start making noise.
Exitrip: Hacking the iTrip - Save a FM radio transmitter! Unlock an obsolete iPod accessory and take home your own radio station.
Write your own Nintendo chiptunes in an hour! - The sounds of 8-bit vintage games are intriguing, but how do they do it? In one hour, you will be taken from zero to maestro....well, maybe not that far.... we'll make sure you have an understanding of the basics of what makes a chiptune, how to construct one using provided software, and how to apply that to other systems. Bring your laptops!
Introduction to Processing 101 - Getting the Basics Down - Developed by Ben Fry and Casey Reas Processing is a programming language for visual artists to conceptualize and develop their ideas. Used in data visualizations, generative art and interactive exhibits it's versatile yet has an easy learning curve. In this workshop we'll cover setting up a project and how to get drawing with it quickly and then cover resources for further learning. Participants are encouraged to bring a laptop with Processing already installed, visit http://processing.org/download/ for download and installation instructions.
Saturday, September 24th, 2011, 5PM - 12am - Station North Music Festival at Betascape
After your day of learning & listening, come relax or even rock out at the Station North Music Festival. Stilt Walkers, Live Bands, Hula Hoopers, Chip Tunes concert & more. This event is free and open to the public.
6pm - 6:30pm Hang Dog
7pm - 7:30pm June Star
8pm - 8:30pm Guitar Brothers
9pm - 10pm Bobby E. Lee & The Sympathizers

Sunday, September 25th, 2011, 9AM - 5PM - CreateCamp
Betascape attendees will be given space and in some cases resources, to come together to work on mini projects where they can explore new ideas and concepts that emerge from the series of Betascape events. Some CreateCamp projects will be preplanned and many will be the spontaneous result of inspiration and new ideas. From 4-5PM, CreateCamp Projects will be presented, and awards will be given for the most novel and innovative projects. Note: We will be making a list of facilitators public shortly and we encourage you to reach out to them if you want to collaborate with them on a project
Interested in Participating in CreateCamp? Please answer the following questions while filling out your ticket.
What do you want to work on?
Is there a facilitator that is a match? Pitch your project to them!
What tools/supplies would you need?
Don't forget!
Mark your calendar!
Spread the word about Betascape in the Art & Tech communities
Become a Betabacker and sponsor Betsacape 2011!!
Follow @Betascape and use the #betascape hashtag to join the conversation
Our Sponsors
Thanks to our Premier Sponsor The Robert W. Deutsch Foundation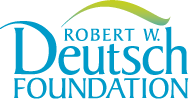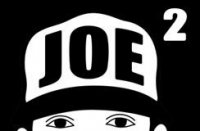 Our Partners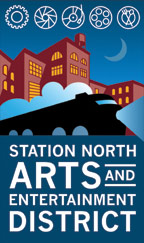 Our Supporters
UMBC
Hopkins Digital Media Lab
High Zero
BMA
Baltimore Node
Load of Fun
Joe Squared