Description


STARTUPs WILL HAVE THE CHANCE TO PITCH IN FRONT OF AN ESTEEMED JUDGE PANEL - DON'T MISS OUT ON THE OPPORTUNITY TO WATCH AND LEARN FROM THE BEST!
---
Come see exciting new ideas, and expand your tech network in Miami, FL!
betaPitch will feature early-stage startups, each with just 5 minutes to pitch their groundbreaking or innovative business idea, technology, product, invention, or solution to the betaPitch audience and a panel of esteemed judges composed of investors and successful entrepreneurs. After each pitch, contestants will have a Q&A session with the judges. The startup with the best pitch will be awarded a prize.
As a spectator, you will have the chance to engage with a diverse and experienced group of peer entrepreneurs and investors. You can also take notes if you're looking to participate in future Editions of betaPitch! And what's more: one of the judging scores will be from the audience, so YOU have the chance to decide who wins!
After the finalists conclude the pitching round, we will open a Q&A session where the audience can ask questions and the members of the judge panel will share their tips for success.
Complimentary Pizza & Drinks will be provided.
Reach us at info@blubeta.com for more information
---
THE FINALISTS HAVE BEEN REVEALED! MEET THEM BELOW: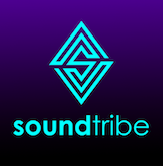 https://www.soundtribe.app/
Where music fans unite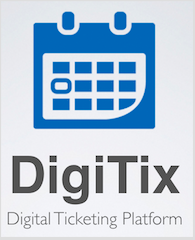 https://digitix.io/
Global decentralized network to host events & sell tickets

All-In-One Transportation Management System

https://rampex.com/
Automate Role-Play Training using Artificial Intelligence and Virtual Reality
Taking friction out of healthcare



The Prize
The winner will get:

3-month co-working space at CIC for 5 people, worth $4,500
Technology Services PLUS Acceleration Services from blubeta, worth $10,000

betaPitch is offering sponsorship opportunities. Email us at info@blubeta.com for more information!
Disclaimer: By signing up for the betaPitch event, you agree that we may record or photograph the event, (including you, your likeness, voice and any guest you bring), and use it publicly or privately in any form of media, including for commercial purposes. By attending, You consent to the recording and photographing and grant blubeta an unrestricted, perpetual, non-exclusive and sublicensable license, to take, use, display, perform, distribute or exploit for any lawful and commercial purpose any recordings or photographs.