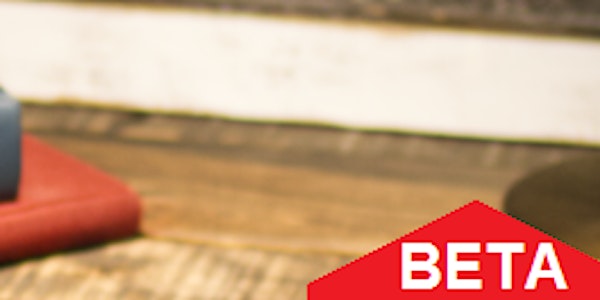 Beta Test Online Verbal Defense & Influence for Home Health and Social Workers (8 Hour Certificate)
Refund Policy
Contact the organizer to request a refund.
Description
Learn how to effectively manage conflict with your patients, clients and co-workers
HUNDREDS OF THOUSANDS TRAINED OVER 30 YEARS
Sign up by October 22nd and receive special beta-test pricing
Prevent and de-escalate conflict using Vistelar's Verbal Defense Influence structured methodology.
Verbal Defense & Influence is the best verbalization training program for Home Health and Social Workers, with these benefits:
Reduce:
patient /worker conflict

instances of

conflict escalating to violence
patient/client complaints
liability/litigation
staff injuries
Improve:
overall safety

morale
internal collaboration
employee retention
client cooperation
Another important benefit, in this era of smartphones and viral video, is that the program teaches how to look professional on camera no matter how the situation ends up.
This unique online program enables staff to:
Get immediate access to the training

Progress at their own pace via short modules
Work in increments while on shift (and, when they return, know where they left off)
Print progress reports
Download an 8-hour training certificate upon completion
Course Objectives
By the End of the Course, you will know HOW TO:
1.) Learn and apply non - escalation and de-escalation strategies in your work environment
2.) Act decisively and calmly in situations of conflict
3.) Communicate under pressure in a way that is respectful and professional
4.) Understand how and why patients/clients act and react in situations of stress and respond accordingly
5.) Identify and avoid potential threats to your physical safety
Each module consists of some text, short videos, in-course performance activities, and a quiz. Students can't progress to the next module without passing each quiz.
The program is designed for all Home Health and Social Workers.
Verbal Defense & Influence is a structured methodology that trains non-escalation and de-escalation verbalization tactics— as well as physical positioning and proxemics, what to do when words alone fail.
We have taken a proven in-person training program and made it available online to end-users.
This online training was developed by Vistelar's Training Director, Gary Klugiewicz, who has been training verbalization tactics to contact professionals for over three decades to hundreds of thousands of individuals. Verbal Defense & Influence has been improved upon and refined over the past 30 years with the combined expertise of many recognized authorities.
Organizations with more than 100 individuals, please call us at 877-690-8230
Again, this is a limited time offer only for individuals or agencies who are willing to help us beta-test the program and provide us feedback. Each user is required to submit a 15-minute survey upon completion of the program.
Beta-Test Bonus
$100 voucher for Verbal Defense & Influence instructor-level training
Be sure to place your order by October 22nd to access the beta-user training
More Info: