Description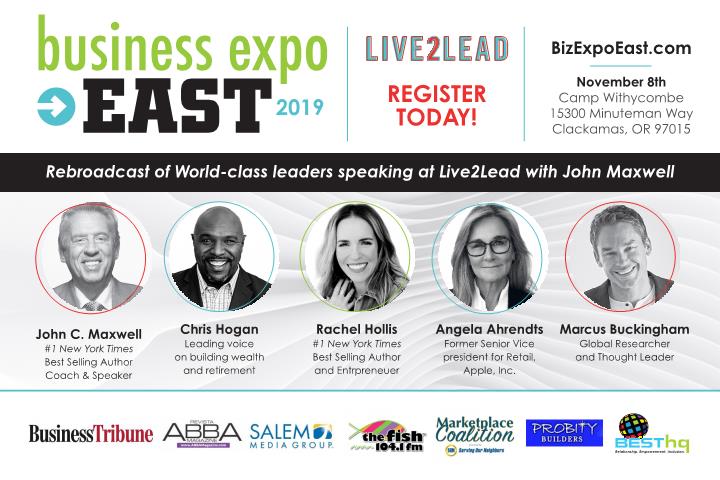 East Portland's Premier "B2B" Business Expo
A business building expo like no other! Powerful presenters, amazing connections, food, networking, . . . and more! With emphasis on empowering next level Executive Leadership, veterans & entrepreneurs, your firm can not afford to miss this business building event of the year.
John C. Maxwell's Live2Lead is an annual event from Atlanta, GA, occurring on 10/11/19 with rebroadcast to hundreds of communities around the world, including our location for the Portland Metro market. It's an event meant to bring the best leadership teaching to intentional, active leaders everywhere.
A portion of the proceeds shall benefit non-profits including VetREST, Serving our Neighbors, Clackamas Community College VET center and Constructing Hope.
(An AMAZING Venue (scroll down) - Nearly 80 exhibitors &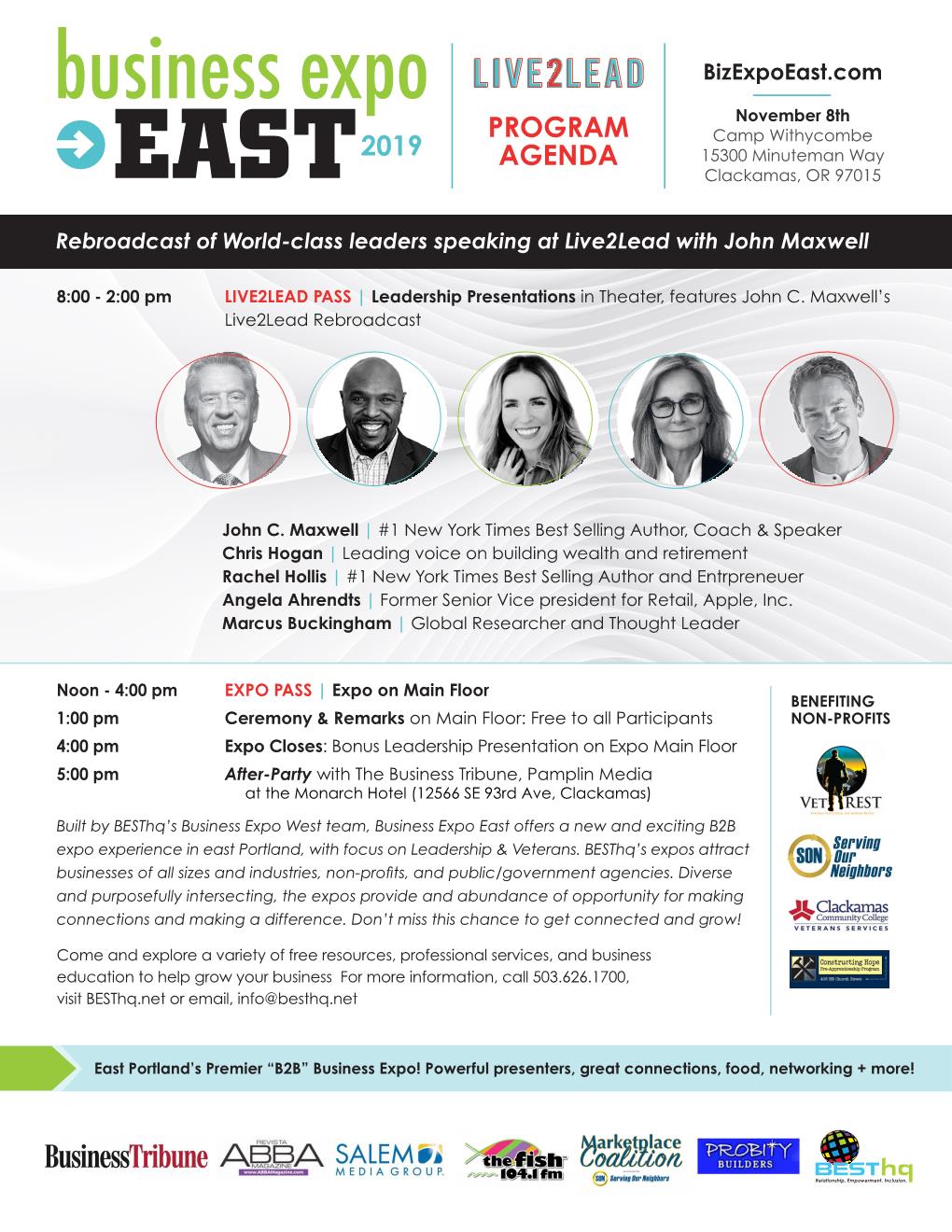 Built by BESThq's Business Expo West team, Business Expo East offers a new and exciting B2B expo experience in east Portland, with focus on Leadership, Veterans & Entrepreneurs. BESThq's expos attract businesses of all sizes and industries, non-profits, and public/government agencies. Diverse and purposefully intersecting, the expos provide and abundance of opportunity for making connections and making a difference
.
Don't miss this chance to get connected and grow!
Come and explore a variety of free resources, professional services, and business education to help grow your business. Check out Business Expo West 2019 Exhibitor listing HERE - Over 120.
Get more info at www.BizExpoEast.com
Welcome and meet these wonderful Business Expo East 2019 Sponsors: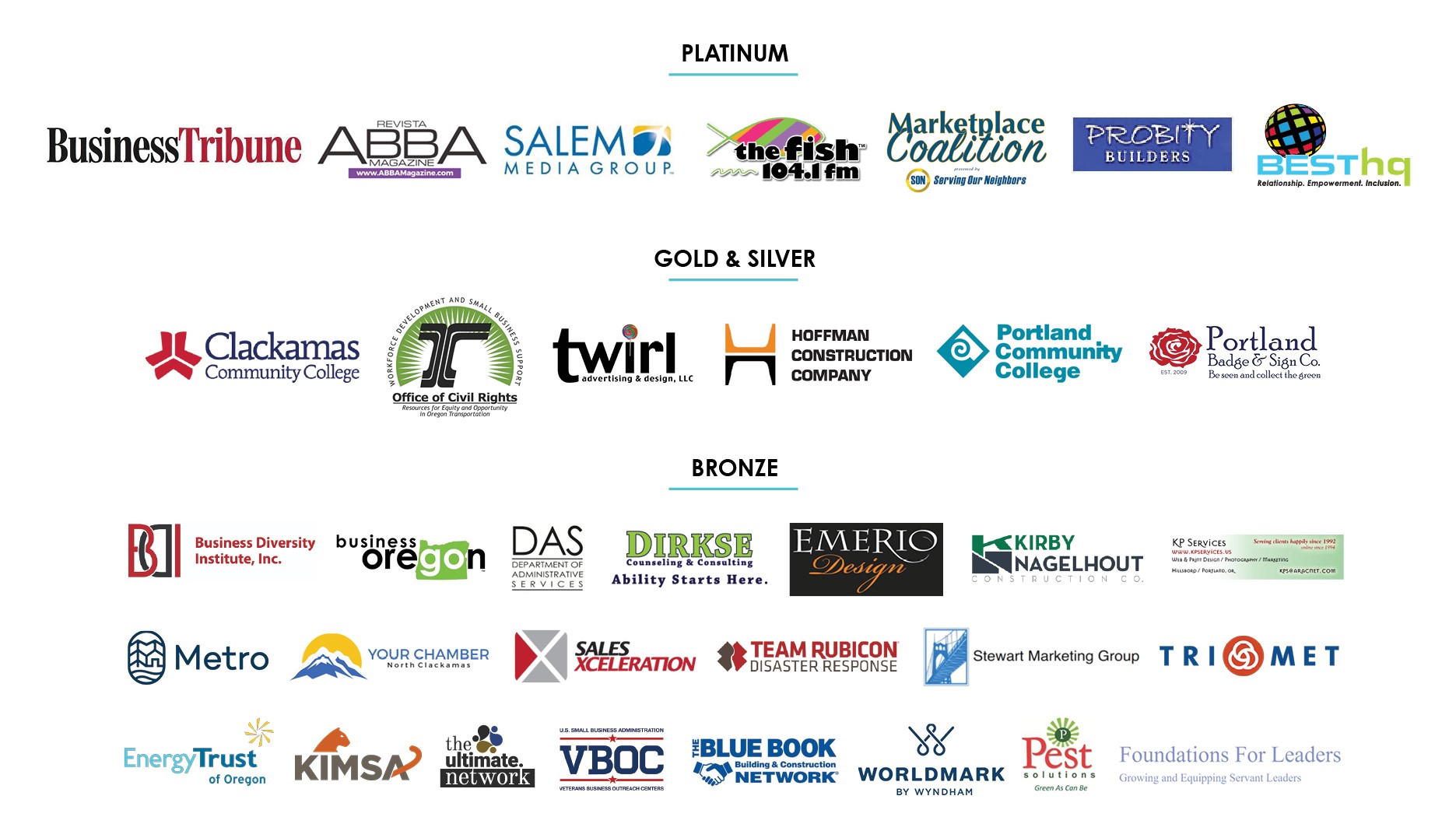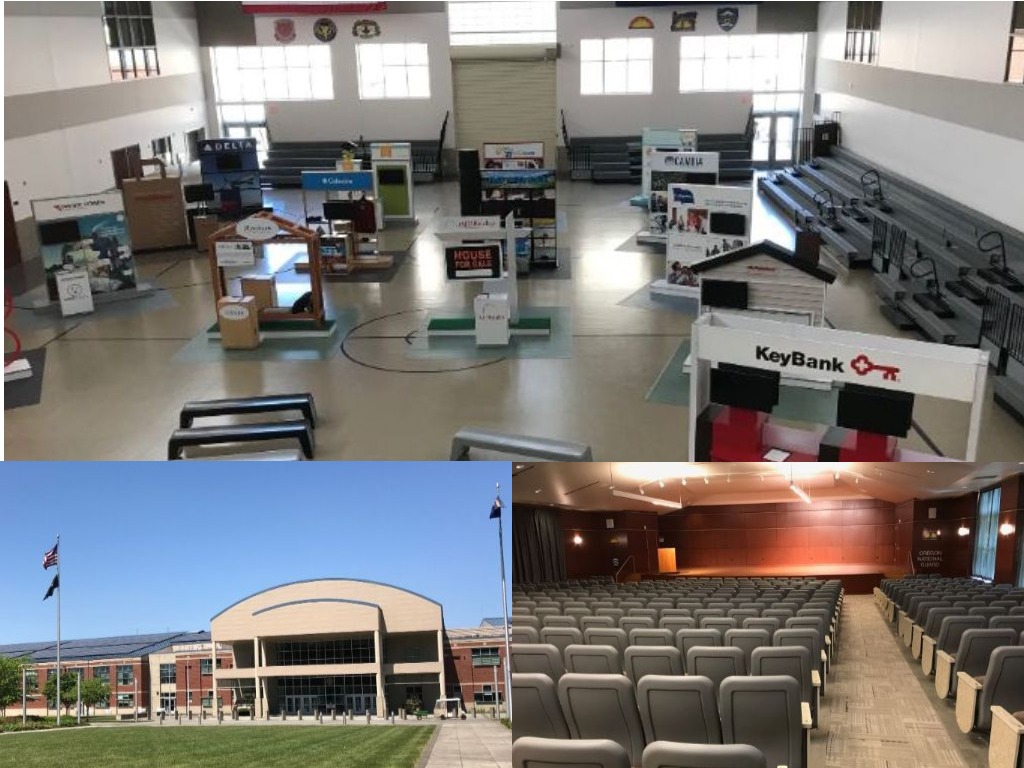 Please note that when you register for Business Expo East, you are also opting in to receive email communications about BESThq events. If you do not want to receive these updates, you may opt out at anytime.
HUGE Thanks to these amazing BEW 2019 SPONSORS - Meet some of them and others on 11/8: