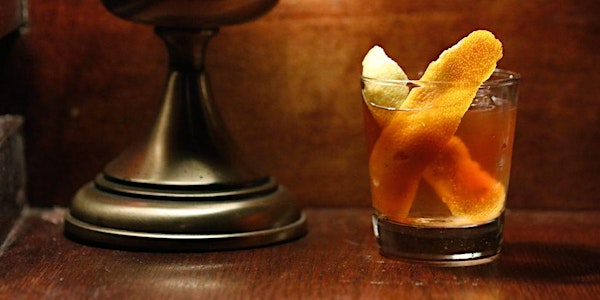 Best Whiskey in the Old Fashioned Competition - LIVE STREAM
A Blind Tasting to Award Best Whiskey in the Old Fashioned 2020
About this event
New York Cocktail Expo Online Week presents...
The Best Whiskey in The Old Fashioned Competition - FREE Live Stream !
The Iconic Blind Tasting Competition Live Streamed from the Legendary Dutch Kills Bar in LIC, NY.
Register Free to view this landmark competition and be a part of history!
Join New York Cocktail Expo Online as we Commemorate the Centennial Anniversary of the Prohibition with the Best Spirits in Cocktails Awards. Beginning with the Best Whiskey in the Old Fashioned Competition! Tune in to see five Spirit Industry panelists, blind taste Old Fashioned's with different Whiskeys, stirred by nominated bar, Dutch Kills. The panel will converse about the history of the Old Fashioned, it's many riffed versions & what makes a great one as you watch them taste, score, deliberate & decide Gold, Silver & Bronze honors for the top Whiskey finalists!
2020 Industry Judges Panel: Eamon Rockey (Creator, Rockey's Botanical Liqueur), Sam Casuga, (The Dead Rabbit), Sother Teague (Amor y Amargo), Nick Bennett (Porchlight), Alice Tang (UES).
What you will Experience!
Learn about the History of the Old Fashioned
Learn how to Judge Cocktails from our Industry Panel
Hear about the great history of the Legendary Dutch Kills Bar
Live Q&A to Engage with panelists
Learn to make a proper Old Fashioned from Dutch Kills!
Be a part of NYCE Online Week!
Drink an Old Fashioned at Home while you watch history in the making!
Find out the Best Whiskeys for an Old Fashioned!
Register Free now as this highly anticipated Live Stream event will fill quickly!
Register Free for all NYCE Online Week Cocktail Webinars Here!
Whiskey Expressions! Send your info to nycocktailexpo@gmail.com to submit your spirit expression for this historic tasting!
Bartenders & Spirit Brands! Register for Best Cocktail of the Year & TiKi "TO-GO" Down Cocktail Competitions at nycocktailexpo.com and be a part of NYCE Online Week!
Follow @nycocktailexpo on Instagram for more!
*Please note: By registering for this LIVE Stream event you are agreeing to receive emails from the organizers and it's participants. Thank you for being a part of the NYCE community!