The City of DeSoto will host the Juneteenth Celebration and will join forces with Lancaster, Cedar Hill, and Duncanville.
About this event
The community is invited to bring lawn chairs or blankets to enjoy a family-friendly event.
*** FREE ENTRY ***
Doors open at 5:00 PM
Event starts at 6:00 PM
Grimes Park
501 E. Wintergreen Road DeSoto, TX 75115
*** FREE PARKING ***
Are You a Vendor? Here's an Opportunity
Community participation is the key to making this event a success. The City of DeSoto would like to invite your organization to be a part of this fun-filled event through active participation or financial support. Opportunities are available for community non-profit organizations for fundraising or to promote your organization. Click here for more information.
Be Apart of the Fun, Sponsor our Event
The DeSoto Parks and Recreation Department has a unique opportunity for you and your business. Click here for Sponsor details.
For more information call 972.230.9650 or email specialevents@desototexas.gov. 
Our Event History
The Best Southwest area which includes DeSoto, Duncanville, Cedar Hill and Lancaster is so named because of the cities' ability to work together on projects that benefit Southern Dallas County. On June 19, 2004, these cities cooperated once again on a history-making event by co-sponsoring a first-ever Best Southwest Juneteenth Celebration. The event rotates to each city every year.
Parking Map
Shuttle services will begin from 5 p.m. to 11 p.m. Service will be provided at Disciple Central Community Church at 901 N. Polk St. and Golden Rule School at 135 W. Wintergreen Rd.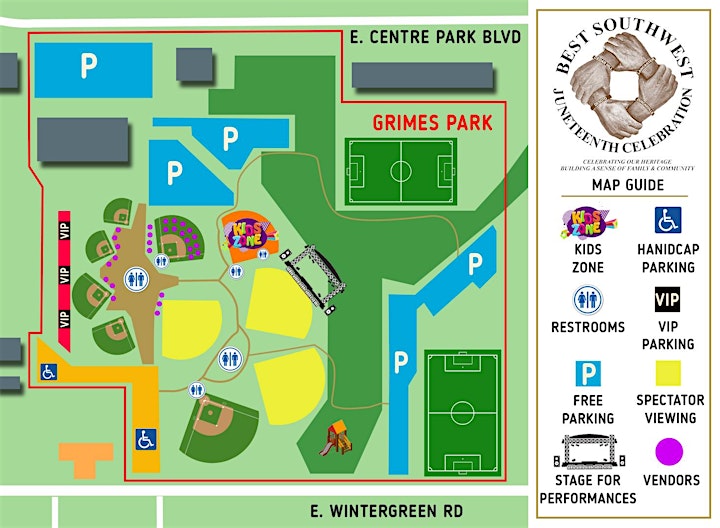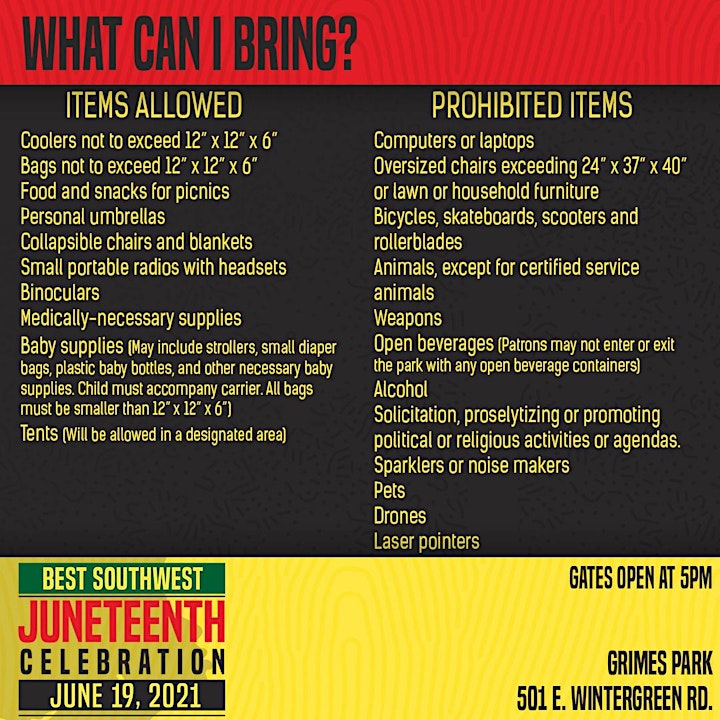 Organizer of Best Southwest Juneteenth Celebration
The nationally accredited DeSoto Parks and Recreation Department (DPARD) is a local, regional and national award-winning department located in suburban Dallas. The DeSoto Parks and Recreation Department represents the heartbeat of a highly engaged, diverse community. DPARD thrives in promoting health, wellness, multi-cultural arts and entertainment programs. Entertainment, sports and arts programs are top tourist attractions, hosting thousands of residents and visitors to various special events at DeSoto Park destinations.
To learn more about this event, visit www.desototexas.gov/parks