Description
About this two day event: Read all the way to the end.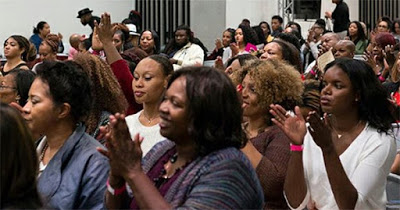 The Black Estheticians & Skin Therapists Networking Group was founded on February 1, 2016 as an online resource to help advance the careers of black skincare professionals and entrepreneurs in the esthetics industry. It has been a dream of the founder, Katina Gilmore RN LE to facilitate a face-to-face event centered around education, encouragement, and empowerment of black skincare professionals. A panel of esthetic experts have teamed up to bring you this one-of-a-kind educational conference that focuses on treating skin of color and supporting the professional with their business. Join us for this relaxing retreat & conference.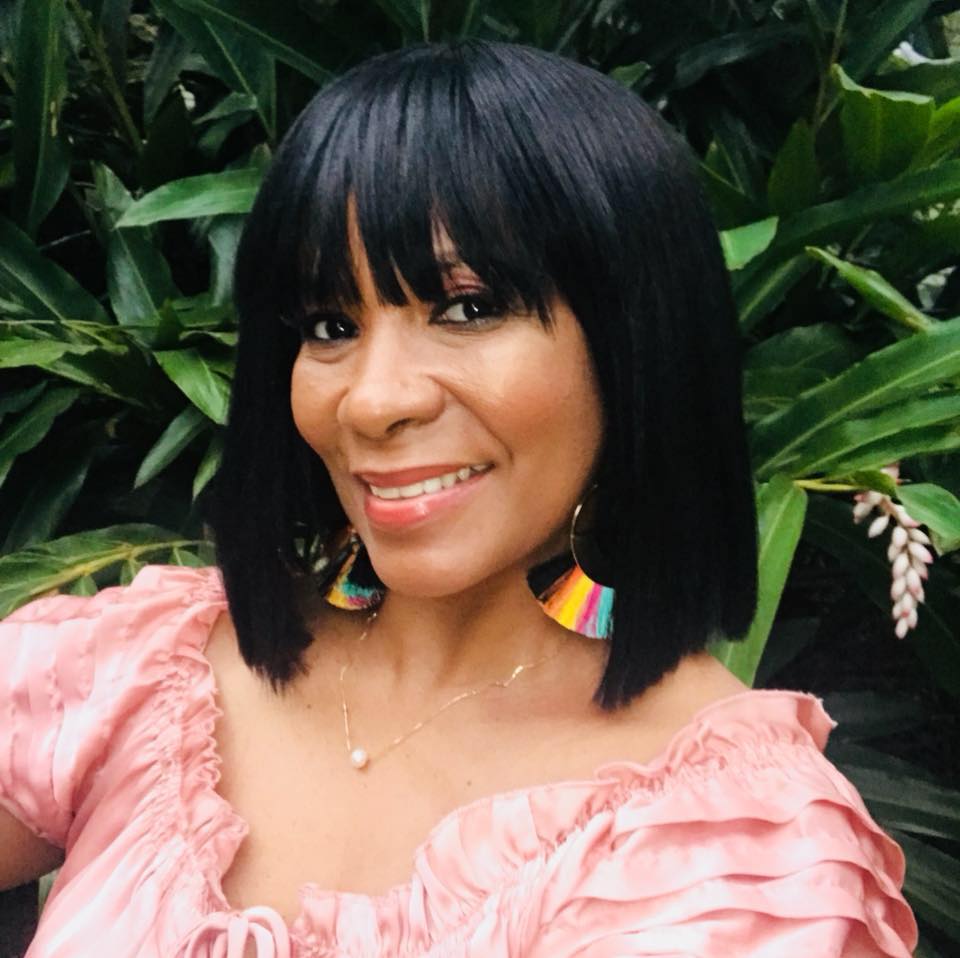 Day 1- Sunday July 28
11:00 AM Check In , Meet & Greet, Vendor Showcase

During the showcase each vendor will be given the opportunity to make a verbal presentation (up to 10 minutes) to the attendees! Yes. reach every attendee in the room- Wow! The Vendor Showcase will last for 4 hours on Sunday afternoon.
2:00 PM Welcome Address: We're Magical and We're Taking Over
You came into this industry to help people. You're talented, skillfull, and knowledgeable. You just need a pep-talk and some people who believe you can make it. Join us to discover how much of an advantage you have in this industry- just by being who you are!
Icebreaker presentation.
Get to know your fellow/sister attendees.
3.00 PM Hotel check-in (for those who didn't check in on Saturday)
4:00 PM Holistic & Herbal Based Skincare with the Herbal Skin Fairy
Learn sacred skincare secrets and how to incorporate natural herbs into your treatments to help your client love their skin, with Crystal Jahnel.
Break
5:00 PM Financing Your Solo Business
Ways to secure seed money and capital whether you are a start-up or existing busines.
6:00 PM ENRICHED! Dinner
8:00 PM *Emerging Skincare Treatments for Ethnic Skin
Black women are now focusing more on skincare which means they are spending more money and the cosmetic and beauty technology giants see it. They are scrambling to capture this market trying to address our growing demand for safer, effective remedies for hyperpigmentation and scarring. Find out how this affects you as a black skincare professional.
8:30 PM RELAX
Relax poolside then catch some ZZZs . See you in the morning.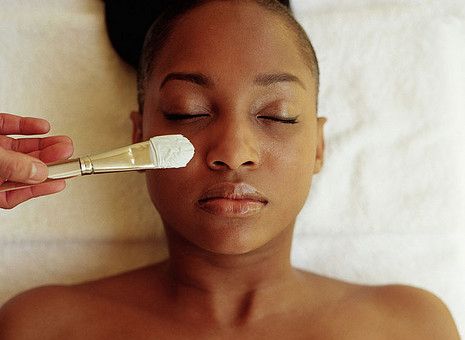 Day 2- Monday , July 29
8:00AM - AWAKENED! Breakfast
Good morning! Let's get the day started right by fueling our brains and bodies with a healthy meal.
9:00 AM - *Acne in Afro-Ethnic Skin: Types, Triggers, & Treatment
It's more than just melanin and the potential for hyperpigmentation. Find out how Afro-ethnic skin is different, especially when it comes to acne vulgaris.
10:00 AM - *The Secret is in the Sebum
Let's break down our skin's natural lubricant to discover secrets that will help you make better treatment choices and recommendations. It may even inspire you to create your own line specifically for Black skin.
Break
11:00 AM- Combining Light Therapy & Laser Facials for the Melanin Rich Skin
Learn about common and effective light and laser treatments for afro-ethnic skin to avoid skin injury. Help your client make informed decisions even if you don't offer laser treatments. (This is not a hands-on laser class) with Eisha McKinney , Laser Hair Professional.
12:00 PM NOURISHED! Lunch Hour
1:00 PM - * Understanding Cosmeceutical Ingredients
Cosmeceuticals- a marriage between cosmetics and pharmaceuticals. We use them everyday as ingredients in skincare. Join us for an in-depth review on how certain cosmeceuticals are effective and some ineffective for melanin-rich skin.
2:00 PM- Business Marketing
Do you know how to market in the virtual world? How do you maintain your online presence when technology is moving so swiftly? Join us for a lesson on online presence, SEO, marketing position, and choosing your target audience. with Nadine Harris, LE and Business Specialist
Break
3:30 PM - Best Practices for Hair Removal in Skin of Color
Come out and learn the best practices for hair removal to reduce less trauma to the follicles, and to reduce chance of post inflammatory hyperpigmentation.
4:30 PM - *Melanomas and the Skin Therapist
Culturally speaking, it has been difficult to get us to buy into the fact that skin cancer does affect people of African descent, especially African-Americans. Let's discuss how to be the skincare professional that can help save your client's life. Learn about sunscreen, SPF, melanomas common to Black skin, and what to say to your client when a lesion looks suspicious.
5:30 PM - Esthetics in Ethnic Dermatology
Do you want to break into the dermatology industry without being a medical assistant or nurse? Use what you already know and a little more. I'll give you tips on how to leverage your esthetics certificate.
6:30 PM - REJUVENATED! Dinner
8:00 PM - B.E.S.T. Entrepreneur Award, Closing Remarks
Are you a "busy bee" entrepreneur? You may be the chosen award recipient.
(* Certificates of Completion will be mailed)
Agenda is subject to change.


Conference admission fee includes classes, conference T-shirt, food , fountain drink beverages, glam & swag bags.
Vendor opportunities are available,
Black Estheticians ROCK!!!! Meet our panel of skin experts!
Crystal Jahnel, The Herbal Skin Fairy
Crystal is a professionally and traditionally trained herbalist and master trained skin care specialist currently licensed in Washington State as the owner and creator of Healing Herbal Skincare. She shares with you her knowledge and experience as a sacred skincare aficionado! Understanding the energy of skin and how herbs beautify and heal is a learning process of the spirit and mind together. Crystal imbues your learning with information to get you out of the stores and into your own apothecary for wellness.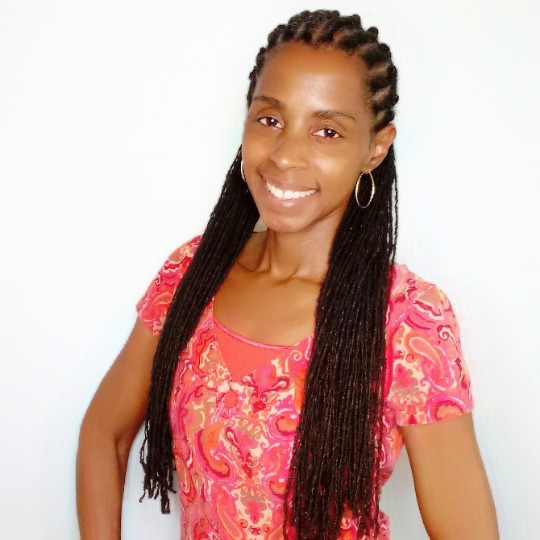 Nadine Harris, LE and Business Consultant
Spending 10 years in the technology world, Nadine has made her way to working with multiple platforms advocating for women in technology with brands such as Microsoft, Citibank Internation Women's day, Per Schools Women in IT, and even made it to the White House with NPower NY.
For the last 4 years Nadine has made a successful switch to Esthetics and has become a mentor and motivator for women business owners in the beauty industry. She believes in lifting up her peers to cultivate the greatness that they have a passion for.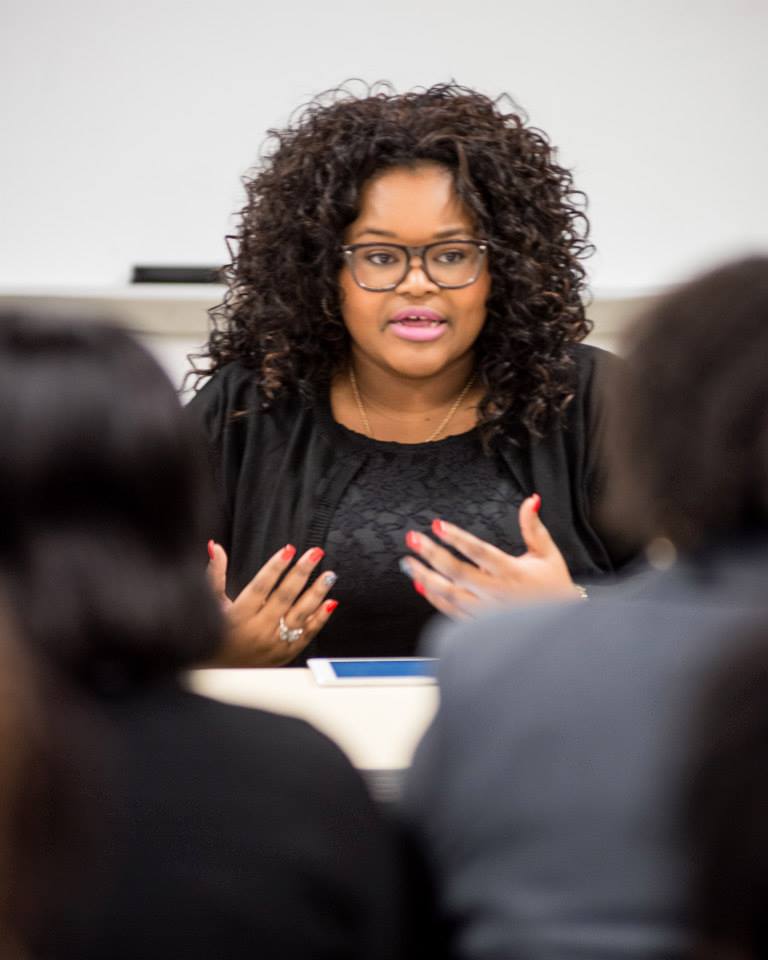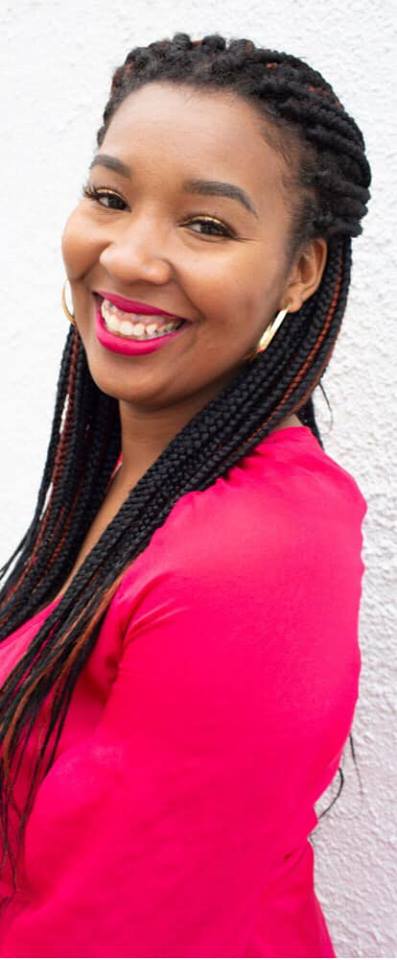 Eisha McKinney, Skin Therapist & Laser Hair Removal Professional
Eisha Mckinney is the CEO and Co-Founder of Divine360 Wellness. An expert in medical aesthetics, she currently holds the highest level in laser skin therapy , Certified Laser Hair Removal Professional and is distinguished as a Laser Safety Officer by the state of Texas. Having worked alongside many renowned doctors performing ablative and non-ablative treatments and seeing up to 3,000 clients per month , her expertise has been sought out by several of the busiest spas around the country. In 2017 Eisha was invited to speak at the Image Expo. She continues to advance in her career and has set a goal to become an instructor. She has a passion to help her clients believe in their beauty inside and out while promoting safe laser therapy.
Katina Gilmore, Registered Nurse & Licensed Esthetician
Hello. I am the founder of B.E.S.T.. I'm so happy that you've registered or will soon be registering for this momentous event! Prior to my career in esthetics I worked in various healthcare support positions including medical assistant, patient care tech, community health worker, and health education specialist, just to name a few. I've always loved skincare and eventually started with hand-crafted personal care. The professional esthetics bug bit and I haven't looked back. I became a nurse went straight to work in aesthetic dermatology. Skincare is my passion and I love to teach and help other professionals grow. I strongly believe that when we work together and support each other we all can win!

JANINE WHITE has over 20 years experience as a high-tech professional and over 17 years of experience as a skincare professional. Janine earned her BA from The Evergreen State College and her MSM/MBA from Antioch University. She received her Aesthetics License from The Greenwood Academy. She successfully earned certifications from UCLA in Cosmetic Chemistry (basic and advanced), as well as certificates in other advanced industry courses specializing in alternative and scientific solutions for her clients. Janine has been an educator and guest speaker for several major product lines and is currently an Executive Educator for a major sugaring hair removal company. As the owner and operator of A Suite Break Day Spa & Educational Nook she attributes her success to balancing solid business practices, wellness/ healing techniques and effective skincare treatments.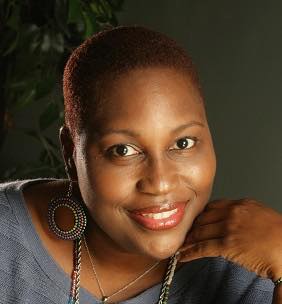 For owner of Olari Spa in Houston, TX, Kristen Triplitt teaching is something that comes natural. When you're passionate about something it's not hard to want to tell anyone that will listen. Kristin's professional mantra is that every skincare journey and goal is different but improvement is always a possibility! To her credibility as a licensed esthetican and instructor she has:
- Attended American National College in 2014 to complete my esthetics certification.
- Received Dermalogica Expert training and certification in 2015,
- Received post-graduate certification from the International Dermal Institute in 2016
- Completed Esthetics Instructor certification in 2017.
- Received advanced education, training and certification in Oncology Esthetics from Oncology Spa Solutions 2018.
In addition she has received advanced training in acne & corrective treatments, chemical peels, microdermabrasion, dermaplaning, nanoneedling, lymphatic drainage, Chinese medicine, reflexology, and LED treatments to name a few.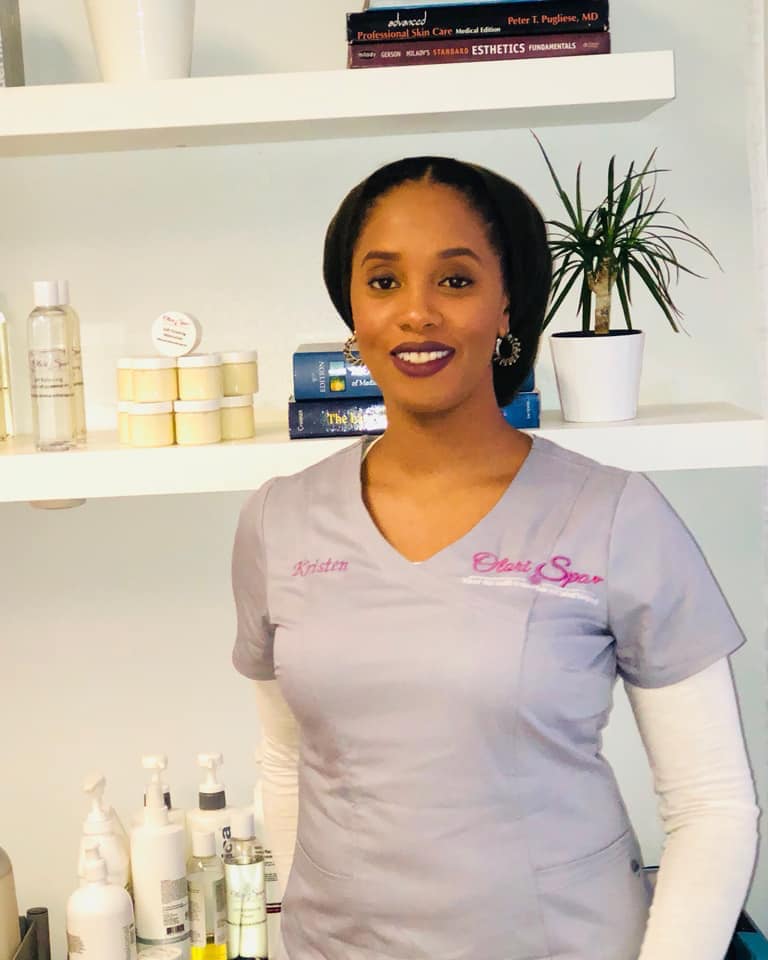 Agenda is subject to change.
Speaker/presenter applications are still available.
Conference admission fee includes classes, conference T-shirt, food , fountain drink beverages, glam & swag bags.
This event is for licensed skincare professionals only!!!!!
We would also like to meet esthetic students (school permits are required) , but keep in mind we will NOT be addressing any basic skincare questions.
A request for a cosmetology license and permits will be made via email.
Refunds will not be given in the case of an expired license of permit.
Contact Katina Gilmore at k.gilmore@thecocopodskincare for further inquiries.
Register today!