Best Practices ... Parent/Child Engagement for student academic success!
Description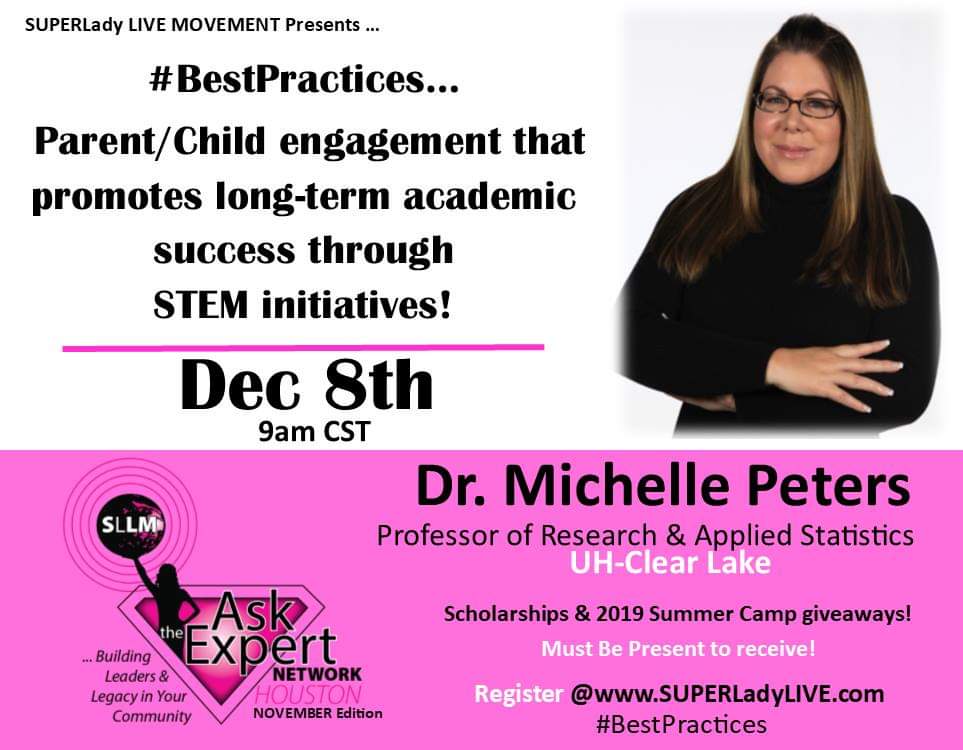 Parents --- bring your scholars!!! You DO NOT want to miss this opportunity to learn firsthand what's available as resources for your child(ren) while in elementary, middle and even high school as it relates to STEM or STEM + Art resources, camps, scholarships, tutoring and some internships as well.
This will be a night of fun, interactive STEM engagement and great giveaways. Tell a friend!
Dr. Michelle is ready and will bring her colleague and friend, Dr. Tonya Jeffery, Director-Center for Educational Programs to share in this experience too and hosted by Loretta Williams Gurnell, Managing Partner of SUPERLady LIVE MOVEMENT. Both Dr. Tonya and Loretta are former STEM middle school educators and LOVE impacting students through critical thinking and problem-solving efforts while Dr. Michelle loves math and sees numbers as a way of life to help solve problems. WHY? #TOGETHERWeAreSTRONG