Best Practices in Project Benefit Validation

Thursday, April 18, 2013 from 2:00 PM to 3:00 PM (EDT)
Event Details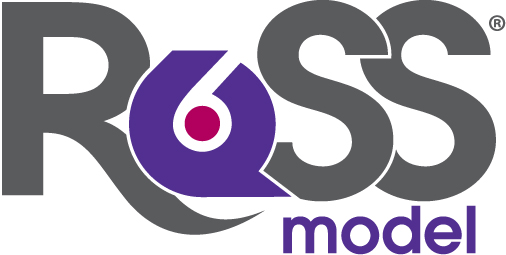 Best Practices in Project Benefit Validation
An Interactive Session with Operational Excellence Expert Julie Brignac
 Identifying project benefits and estimating an accurate return on investment (ROI) can be very challenging for most organizations.
Why does ROI so often go unmeasured?  Some organizations are satisfied with the general improvement in their financial statements after implementing a series of projects, regardless of the function or methodology used to facilitate those projects.  Others have not deemed it necessary to reconcile the benefits to the company financials because the company is holistically performing better as a result of those projects.  Finally, some companies attempt to measure ROI, yet they are unsure how to quantify project benefits, especially if their business is focused more in a services industry where benefits are often termed as "soft" or "immeasurable".
We've discovered an effective way to validate project benefits for all types of projects, so that the predictive impact on the business is more accurately estimated, reported and reconciled by both the project leaders and by finance.
Over many years of working in and with Fortune 500 companies in project and general management, business improvement and finance functions, a team at a company called QuantumSix Solutions, Inc. has developed and honed a process and a set of principles to address the challenge of project benefit validation.  This unique method, called The RoSS (Return on Strategic Spending) Model®, is an end-to-end financial tracking and reconciliation process that delivers results for companies striving to better understand and quantify the benefits that their projects are delivering.  The RoSS Model® folds seamlessly into an existing project governance process and implements a rigorous financial infrastructure that drives better business decisions regarding project impact.
Who Should Attend?
Those involved with implementing projects that require a gauge of financial impact.  This specifically includes project managers, Lean / Six Sigma black belts, and Continuous Improvement program managers.
The RoSS Model is equally valuable to practitioners and their managers / executives, alike.
About Julie Brignac
With over 20 years of global executive experience, Julie Brignac is an accomplished speaker, author and e-learning content developer, specifically in the areas of Business Process Improvement, Lean Six Sigma, Operations, Materials Management and Procurement.  She has authored many e-learning training modules for large consulting companies, supply chain academies and universities, and designed the Lean Six Sigma Green Belt and Black Belt programs currently in place at the Whitman School of Business at Syracuse University.
Julie has led multi-billion dollar business improvement and procurement deployments for global organizations, and is well-known for designing, implementing and leading new or revitalized functions successfully to build stronger global teams and drive millions in benefits to the bottom line.
Event Schedule - Thursday, April 18, 2013
2:00pm - 2:30pm Eastern:  Interactive Presentation
Mike Borzumate will host an interactive presentation with Julie Brignac on Project Benefit Validation: Why is it so difficult?  How can it be made more meaningful?  How can the RoSS Model be used as an advanced analysis framework throughout the project validation process?
2:30pm - ?:  Open Q&A
Bring your toughest questions and discussion points for an expert opinion on your unique project benefit validation scenarios.
For Attendees Only...
After the session, Julie will make herself available for personalized coaching sessions throughout April.  She will collaborate with you on your own project benefit validation struggles and provide individualized suggestions to chart a course toward success in the future.
This exclusive, complimentary coaching experience is underwritten by XONITEK and available only to attendees of this session.
XONITEK is Picking Up the Tab
Usually priced at $500+, XONITEK is pleased to present this valuable opportunity to learn critical skills for developing your Operational Excellence program at NO COST during its Expert Speakers Series of webinar presentations!  
Reserve your place now using the registration form at the top of this page!  Or contact Mike Borzumate, session organizer, at borzumatemc@xonitek.com.
Organizer
XONITEK Group of Companies
XONITEK is a boutique consulting firm dedicated to helping companies in their pursuit of achieving Operational Excellence.  Our consulting services include strategic advice, tactical training, logistical organization, and leadership support for organizations, to create a corporate culture of change and improvement.
We measure our success on how quickly our clients commit and own the environment that we have created together, working with and in the best interest of our clients.