Best Practices for Robust Product and Service Design

Thursday, May 23, 2019 from 5:00 PM to 8:00 PM (CDT)
Event Details
Thank You GOLD Sponsors!
Schedule:
5:00 – 6:00 Networking
6:00 – 7:00 Intro & Program
7:00 – 7:30 Wrap up/Networking
Title: Best Practices for Robust Product and Service Design
Session Description: 
This session will explore product and service development, including experimental design methods which are tools for conducting informative, time‐ and cost‐effective experiments as a best practice. When these experimental design methods are used during product development, they can contribute to building quality into products as well as shortening the development cycle time. Experimental design techniques make it possible to study various product factors at the same time and to select the combination of factors that results in both improved quality and reduced cost.  Using these techniques in combination with the other practices, enables the development of reliable and robust products and can help provide a systematic approach for problem solving during the product development process.
Key Take Aways:
The development process benefits from focus on decision making

Experimental design can reduce cost and time required in product development

Up front strategies will help produce more marketable products

Experimental design can help reduce risk in the product development process.
The development process by nature is full of convergent and divergent cycles.


How to present the data and strategic response
Presenter: Perry Parendo, Expert in Advancing Product Development using Strategic Testing Methodologies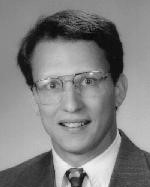 Perry has development experience in the automotive, aerospace, defense and medical device industries. This has included product development speed records with multiple companies. Since 2006 he has brought insight to development teams and performed high stakes problem solving as well using similar principles through Perry's Solutions, LLC.
He has a mechanical engineering degree from the University of Minnesota, and has taught Design of Experiments in the graduate engineering program at the University of St. Thomas for 19 Years. Perry is the Founder of Perry's Solutions, LLC. The company leverages extensive Design of Experiments (DOE) experience in new product development and manufacturing operations to bring an innovative yet effective methodology for all developers desiring a quantum-leap improvement in product or process effectiveness.

When & Where

Starkey Hearing Technologies
6425 Flying Cloud Drive
Eden Prairie, MN 55344


Thursday, May 23, 2019 from 5:00 PM to 8:00 PM (CDT)
Add to my calendar
Organizer
Minnesota PDMA is the place for innovators and product people to come together. We hold monthly events all around the Twin Cities. All people, perspectives, and ideas are welcome.
We offer an annual membership for only $80 to attend all events or alternatively you can choose any individual event for $35 and even sometimes we have a free event.
Email mnpdma@gmail.com if interested in speaking, hosting, or sponsoring Minnesota PDMA