Description



---
The "Best of Preps" banquet honors athletes from 17 public and private schools in our coverage area who have created a legacy on and off the field of play.
We will recognize outstanding student athletes in all 19 high school sports. One outstanding male and female athlete from this All Area Team will be named The Piedmont Athens Regional "Athlete of the Year".
Other awards presented at the banquet include the Pilgrim's Pride "Academic Athlete of the Year" (male and female), "Coach of the Year", the Akins Arena's "Most Versatile Athlete of the Year", the "Comeback Player of the Year", The Nakanishi "Unsung Hero of the Year", "Community LEADer of the Year Award" and the MVP School of Sports "Freshman of the Year."
Doors open at 6:30 p.m. Program begins at 7:00 p.m.Tickets are $40 and include dinner and program.
For more information please contact our Director of Marketing, Tina Laseter, at 706-208-2318 or click here.
---
The 2017 Best of Preps Sports Awards Banquet is Proudly Sponsored by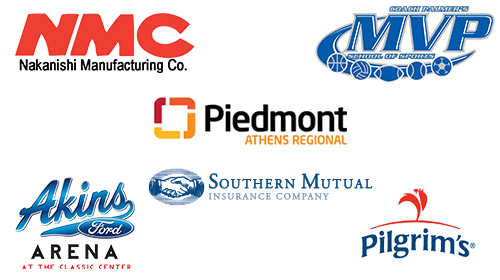 ---
Meet the Players of the Year
These student athletes will be named to the OnlineAthens All Area Team. Fall sports Players of the Year will be announced on Sunday, December 25.
---