Best Little Workshop in Texas starring Mariyah of NYC

Saturday, April 21, 2012 from 10:00 AM to 11:00 PM (CDT)
Event Details
NOTICE: It is with great regret that I have come to the decision to cancel this event, due to issues beyond my control.  It is my hope that I will be able to reschedule at a later date.  Thank you for your understanding.
ABOUT The Best Little Workshop in Texas:  The premier workshop event hosted by Tamra Henna of Texas!  In my quest to further the artistic development and appreciation of belly dance in North Texas, I am proud to present this opportunity for study with respected dance artist Mariyah of NYC.
Add a dash of New York City artistry to your dance!  Mariyah, award-winning dancer, will be teaching a five-hour workshop Saturday, April 21, 2012 and will be the Guest Star at the Best Little Workshop (SHOW) in Texas that evening!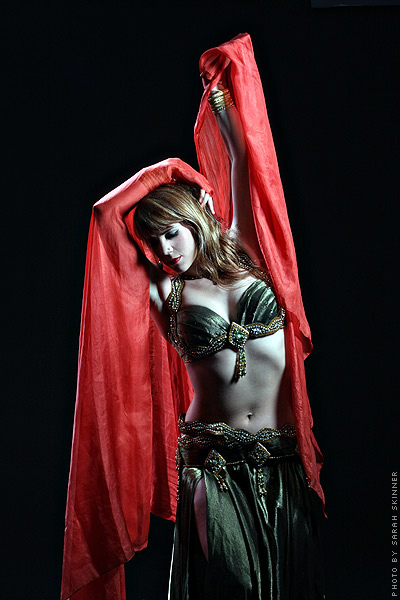 ABOUT MARIYAH: Mariyah is an acclaimed professional bellydance artist based in New York City. She has performed countless shows in nightclubs, private events, theater and concert stages across the US and abroad. Mariyah has earned a number of awards from respected dance competitions recognizing her distinctive and original interpretation of Oriental dance. Her performances have been described as "innovative and inspiring", "timeless", "passionate" and "bringing true meaning to the art form". Mariyah's professionalism, skill, and graceful, engaging presence have made her a highly sought after entertainer, solo artist, and company member.
Read more about Mariyah here
TOPICS: "Earthy and Ethereal" and "Expressive Veil"
Earthy and Ethereal
Technique and combinations for combining rich, gooey and powerful hip and torso work with the airyness of graceful, flowing posture and upper body. This workshop will incorporate breathing and techniques for moving energy through the body for an integrated approach to movement and music.
Expressive Veil
Mariyah teaches her signature style of languid, expressive and romantic veilwork. Go beyond veil tricks and explore techniques and dimensions to really use the veil as an extension of body movement and a way to express different moods.
~~~
The workshop will be held at House of Poets in Richardson.  The subfloor is concrete; please plan to wear shoes for support.
When & Where

House of Poets
580 W. Arapaho Rd.
Richardson, TX


Saturday, April 21, 2012 from 10:00 AM to 11:00 PM (CDT)
Add to my calendar
Organizer
Tamra Henna is an experienced professional belly dance performer and teacher in the Dallas and Fort Worth Area, specializing in traditional Arabic-style Belly Dance. Combining authentic feeling with modern flair, she delights audiences from all over with her passion, musicality, and sense of fun.
www.tamrahennatx.com