Come out for a full day of live music on the Mountain Top Media Stage and support the local Shriners.
About this Event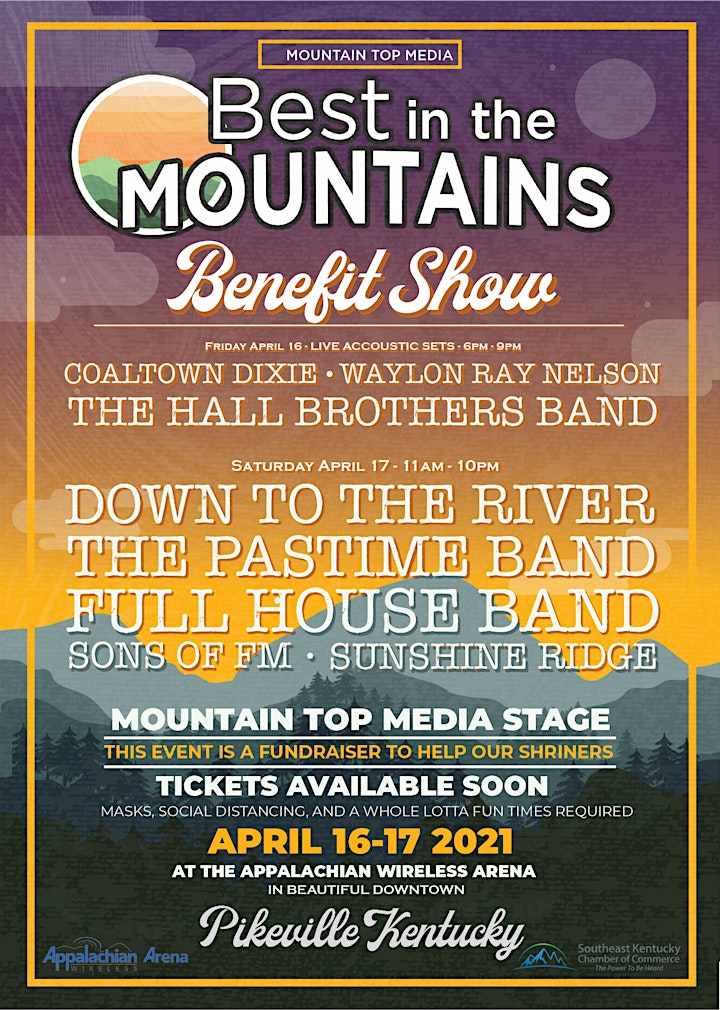 Friday, April 16 | 6 pm -9 pm
Entry is FREE.
Music is ACOUSTIC.
Saturday, April 17 | 11 am - 10 pm
Entry is $10.
Music is ROCKIN.
Tickets are Limited.
Masks, Social Distancing, and a Whole Lotta Fun Times Required.