This program will provide information/insight to educate the case management professional and will assist in preparing for the CCM exam.
About this event
BEST IN CLASS CASE MANAGEMENT ONLINE FOCUSED CE SERIES
November 2, 2020 - January 11, 2021 | 14.0 contact hours
Are you looking to transition into a case management role, or explore it as a career path?
Are you trying to obtain a case management job, but lacking skills and knowledge?
Are you a case manager needing to get your CCM certification?
An aging population and an increase in the number of chronic and complex health conditions contributes to an acute need for proficiently-trained case managers. The Best in Class Case Management Online Focused CE Series is an authoritative educational program that explores the scope and opportunities of case management. It will energize your nursing career, harness your intuitive vision, and offer a career of uncompromising integrity, while reclaiming your energy and passion. Make a change and enhance your career opportunities. Interact with certified experts in the field. This course will also prepare you for the CCM exam.
This online course meets the needs of beginner, intermediate and advanced level learners – even CCMs looking to stay abreast of the latest developments. It is aligned with the CCMC knowledge domains, the core components and essential activities of case management. Complete the entire series and earn 14.0 contact hours and a certification of completion.
In collaboration with: Mullahy & Associates.
"I am really glad I decided to take this course. I have gained a better understanding of how to best assist my patients. In my role as a care manager, I relied a lot on the social workers. I now have a better understanding of how to look at each case and outline the different issues. Thank you for making the modules easy to understand and follow along." Adetutu O., BS, RN, CMSRN
"This course has been very educational and I really enjoyed it. I knew I needed to have Case Management skills to assist my patients. Thank you for this opportunity." Dina B., BSN, RN
BENEFITS
Gain practical application of concepts immediately.
Strengthen your chances of passing the CCM certification exam.
Access to experts certified in case management.
Network with peers within the virtual classroom.
SPECIAL OFFER
Up to 20% off "The Case Manager's Handbook"
Use the discount code of mar20 to save $20 when ordering The Case Manager's Handbook and receive 20% off the book autographed by the author, Catherine M. Mullahy, RN, BS,CRRN, CCM. Visit www.mullahyassociates.com/product/the-case-managers-handbook-sixth-edition/
AGENDA
Interactive Classroom: Weekly discussion questions are provided. You will also be able to network with peers and instructors, available to you throughout the series.
Online Modules (available on Monday, November 2, 2020):
Module Video 1: Case Management – A Reason for Change and the Case Manager's Role and Function
Module Video 2: Certification Review & Case Manager Role and Functions & Videos
Module Video 3: The Case Management Work Format: The Process Applied
Module Video 4: Effective Communications
Module Video 5: Health Care Delivery Systems, Insurance Lines, and Health Benefit Plans
Module Video 6: Community Resources
Module Video 7: Case Studies
Module Video 8: Integrating Behavioral Health Issues in Primary Care
Module Video 9: Legal and Risk Management Issues
Module Video 10: Ethical Issues in Case Management
Module Video 11: Cultural Issues
Module Video 12: Clinical, Functional and Satisfaction Outcomes
Module Video 13: Polypharmacy & Medication Adherence
Module Video 14: Managing Implementation
ALL COURSEWORK MUST BE COMPLETED BY MONDAY, JANUARY 11, 2021.
OBJECTIVES
The goal of the Best in Class Case Management online Focused CE Series is to explore the basic responsibilities of the case manager and current case management opportunities. Upon completion of this series, attendees will be able to do the following:
Identify trends and opportunities for case management.
Define the "across the continuum", "multiple environments" model.
List three possible community resources.
Describe the value of engaging in real case studies.
Describe the importance of addressing both behavioral and medical client issues.
List one document that outlines a case manager's legal responsibilities.
List at least one principle comprising ethical professional conduct.
Discuss the potential impact of your own cultural bias or prejudice, if any.
List two consequences of polypharmacy.
SPEAKERS
Catherine M. Mullahy, RN, BS, CRRN, CCM is the president and founder of Mullahy & Associates, LLC. She is widely recognized as one of the healthcare industry's foremost leaders in advancing case management standards and practices. She is the former founder and president of Options Unlimited, a medical case management firm. She led that organization to a position of success and national recognition for over two and a half decades. Ms. Mullahy has also served as the National President, Board Member, and Chair of the Ethics Committee and member of the Standards of practice Task Force for the Case Management Society of America (CMSA). She was recently appointed Executive Editor of Care Management. Ms. Mullahy is also the author of the Case Manager's Handbook, a comprehensive source for nurses, currently in its sixth edition.
Jeanne Boling, MSN, CRRN, CDMS, CCM is Vice President of Mullahy & Associates, LLC. As the former Executive Director of the Case Management Society of America (CMSA), she helped shape the case management field as it exists today. While at the CMSA, she led the organization through a period of rapid growth and diversification, helping it to become a multidisciplinary profession association with an estimated 10,000, 15,000 member/subscribers, 70 national chapters and a reach that now extends worldwide. Ms. Boling's significant contributions to case management were recognized with CMSA's "Lifetime Achievement Award." As a leading industry expert in case management, she has served as a national speaker, published author, and consultant.
Registered Nurses: 14 CE contact hours provided by Relias
Case Managers: 14.0 CCM clock hours provided by Mullahy & Associates
Social Workers: 14 CE clock hours provided by Mullahy & Associates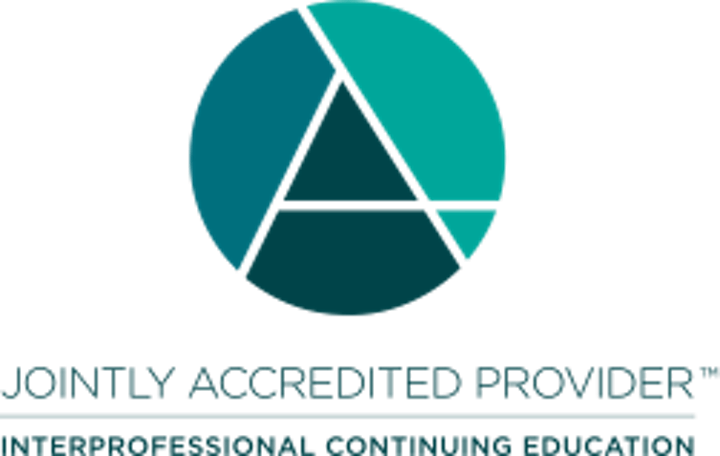 In support of improving patient care, this activity has been planned and implemented by Relias LLC and Mullahy & Associates. Relias LLC is jointly accredited by the Accreditation Council for Continuing Medical Education (ACCME), the Accreditation Council for Pharmacy Education (ACPE), and the American Nurses Credentialing Center (ANCC), to provide continuing education for the healthcare team.
Relias LLC is also an approved provider by the Florida Board of Nursing, and an accepted provider through the Arkansas Board of Nursing, District of Columbia Board of Nursing, Georgia Board of Nursing, New Mexico Board of Nursing, South Carolina Board of Nursing and West Virginia Board of Examiners for Registered Professionals (provider # 50-1489). Relias LLC is approved by the California Board of Registered Nursing, provider # CEP13791 for 14.0 contact hours.
Please note: It is the participant's responsibility to check with their individual state boards to verify CE requirements for their state.
Case Manager and Social Worker credit will be provided through Mullahy & Associates.
COMMISSION FOR CASE MANAGER CREDIT: This program has been pre-approved by The Commission for Case Manager Certification to provide continuing education credit to CCM® board of certified case managers. The course is approved for 14 CE contact hour(s). 12 contact hours CE CCM Activity Code: H00042249 Approval Number 200137161 and 2 hours Ethics CE Activity Code: H00042248 Approval Number: 20013716 for a total of 14 CCM CEs.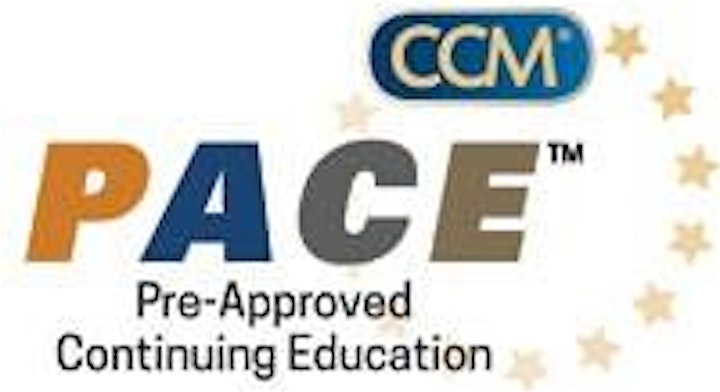 Please note: It is the participant's responsibility to check with their individual state boards to verify CE requirements for their state.
SOCIAL WORKER CREDIT: 14 hours of Social Work CEs and provided by Commonwealth Educational Seminars (CES) which awards CEs for the previously listed professions in the following states: AK, AZ, AR, CA, CO, CT, DC, DE, FL, GA, HI, ID, IL, IN, IA, KS, LA, ME, MD, MA, MI, MN, MO, MT, NE, NH, NJ, NM, NC, ND, OK, OR, PA, RI, SC, SD, TN, TX, UT, VT, VA, WA, WI, WY. New York Social Workers are covered. CES is an approved Continuing Education Provider # CEP k15567.
Please visit CES CE CREDIT (www.commonwealthseminars.com/seminar-ce-credit.html) to see all states that are covered for Social Workers. CES maintains responsibility for this program and its content.
Commonwealth Educational Seminars is recognized by the New York State Education Department's State Board for Social Workers as an approved provider of continuing education for licensed Social Workers #SW-0444. Social Workers completing this program will receive 14.0 clinical hours of continuing education credit.
DISCLOSURES
Webinars must be attended in their entirety and the evaluation form must be completed.
The planners and presenter(s)/author(s) of this course have declared no relevant conflicts of interest that relate to this educational activity.
Relias LLC and Mullahy & Associates guarantees that the content of these educational activities are free from bias.
CANCELLATION AND REFUND POLICY
Phone cancellations must be confirmed in writing. Cancellations received four weeks prior to the start date of the series will receive a full refund of the registration fee. Cancellations received after four weeks and up to seven days prior to the start of the series will be assessed a $50 processing fee. Cancellations received seven days prior or "no shows" will not receive a refund. In the event that the program is cancelled, a full refund will be issued.
QUESTIONS
Contact Holly Daymude at 919-674-3580 or hdaymude@relias.com.