Bert Johnson Unchained: Where Politics and Real Life Intersect
Description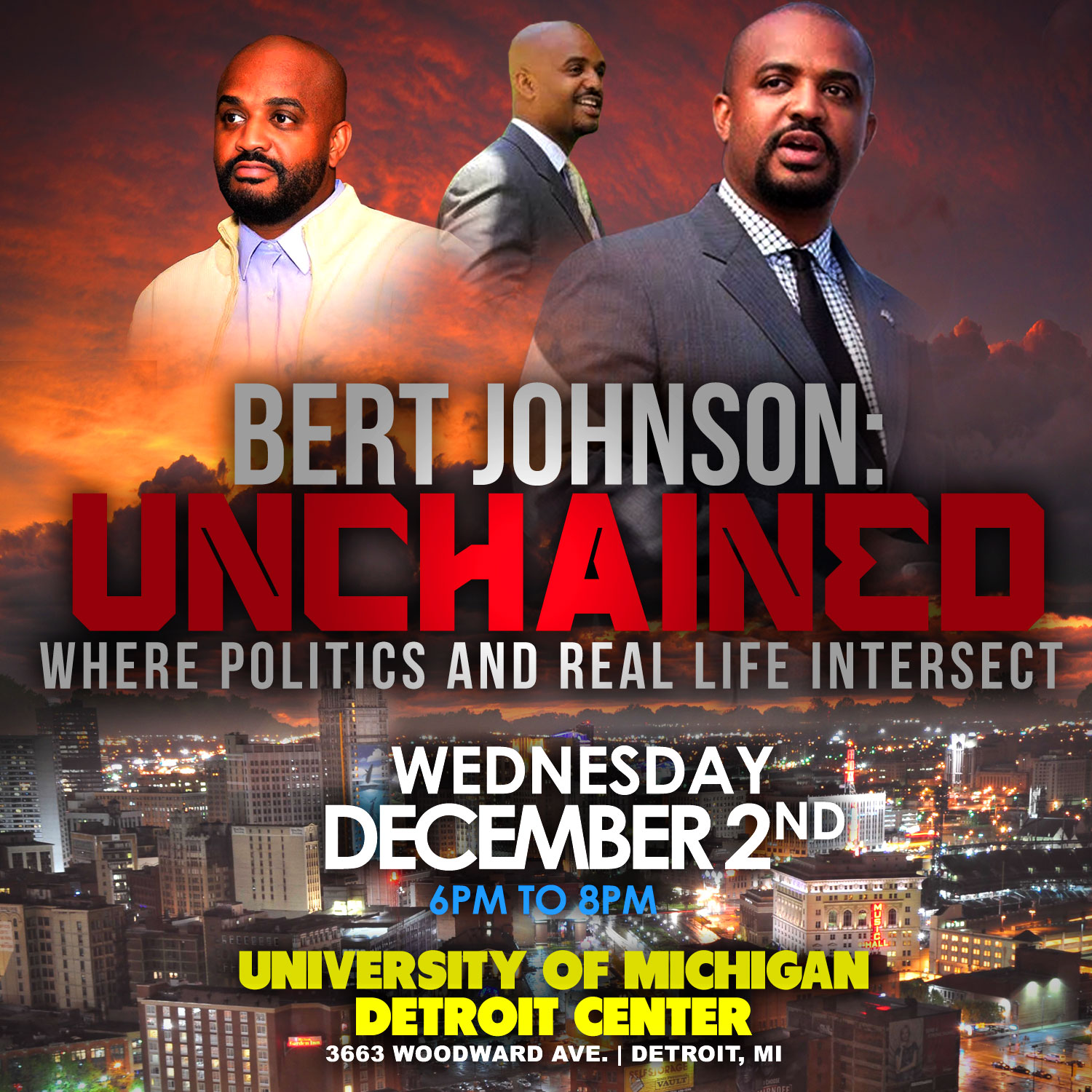 At our last event, Senator Bert Johnson energized and uplifted a standing room only crowd as he was candid and transparent in sharing his story of being convicted of a crime and doing time, to being convicted to become a change agent in his community. In this second installment of his "Unchained" series, he will go even deeper by sharing more of his story as well as solutions and a plan for social and economic development and community empowerment.
Topics to Be Addressed Include:
Citizen Activism
Community Collaboration
Media Myths
Fatherhood
Mentoring
And More...
This presentation continues a series of powerful talks that will lead up to the release and screening of his highly anticipated documentary, "Convicted."
Learn how to harness the power of perseverance, information and collaboration to make a difference in your life and your community.
This event is free and open to the community and it will take place in the Ann Arbor Room at the University of Michigan Detroit Center
FREE Parking will be provided for the first 20 guests in the structure behind the building. (Parking is $7 in the parking structure and street or meter parking is also available.)
Bert Johnson is a Progressive State Senator from Michigan's 2nd District. Detroit. Highland Park. Hamtramck.Harper Woods and the Grosse Pointe Communities.