Description
The perfect San José happy hour for warm summer evenings. Located every Thursday evening at The San Jose Flea Market's new Garden at the Flea Cantina & Stage. From 5 PM to 9 PM. For the June 6th Summer Happy Hour, we'll be giving away free drink & food tasting passes to the first 50 attendees. Featuring an amazing variety of beers and hard frescas, music, pizza by San José fave Tlaxiaco's pizza, elote by San José fave Junior's Roaster, games, $2 off beer specials from 5 PM to 6 PM. All ages. Free admission. Free parking.
Food:
Enjoy the best elote in San Jose from the one and only Eloté man, Junior's Roasters. Enjoy classic Mexican street snacks such as, Elote, Tostilocos, Chicharron, Churros Locos and much more. Try Junior's most popular food item, Hot Cheetos Elote and Takis Elote. Taste Mexican style pizza from Tlaxiaco's Pizza. Tlaxiaco's makes everyone favorites, pepperoni pizza, Hawaiian Pizza, Vegetarian Pizza, but also curate specialty pizzas such as Chorizo Pizza, and Asada Pizza.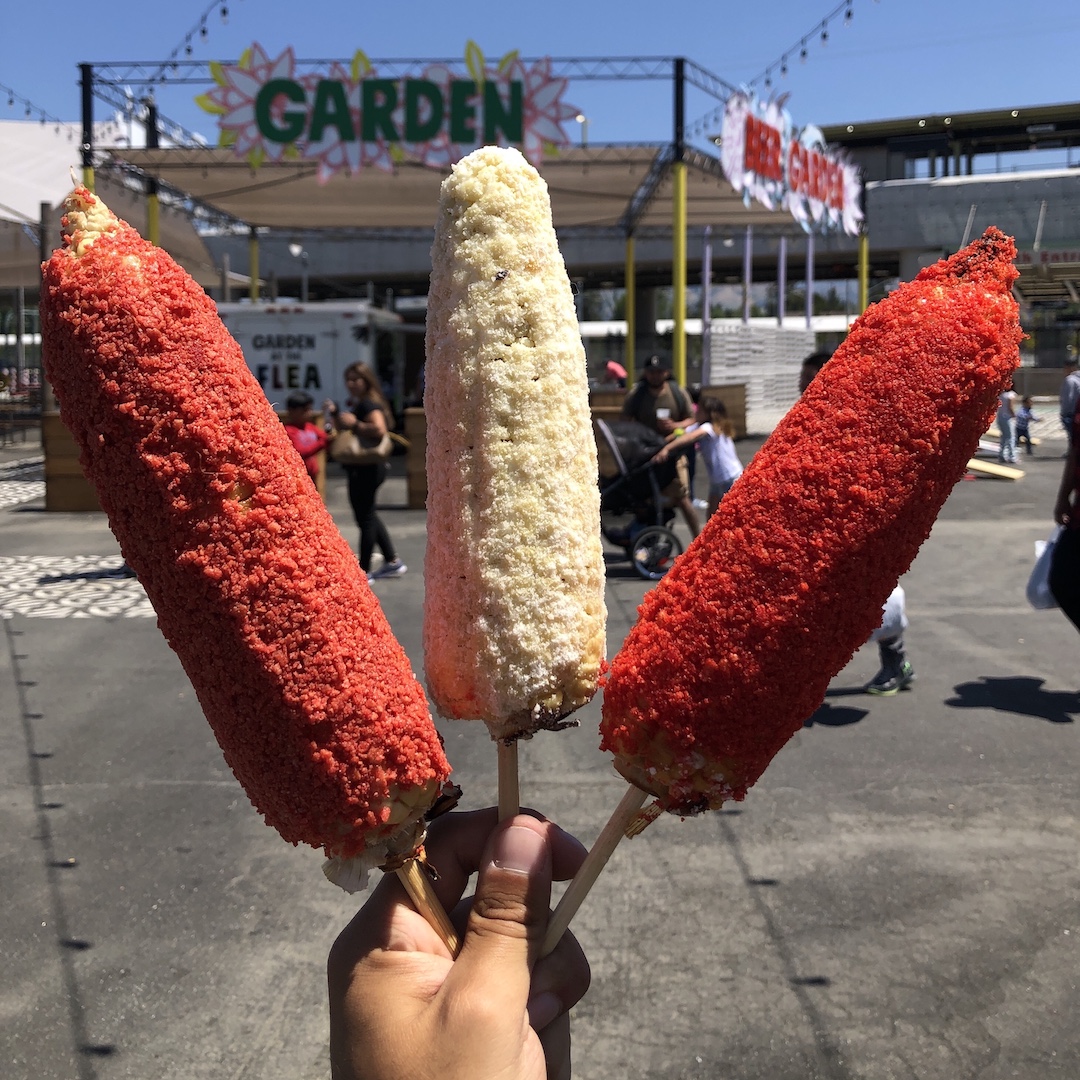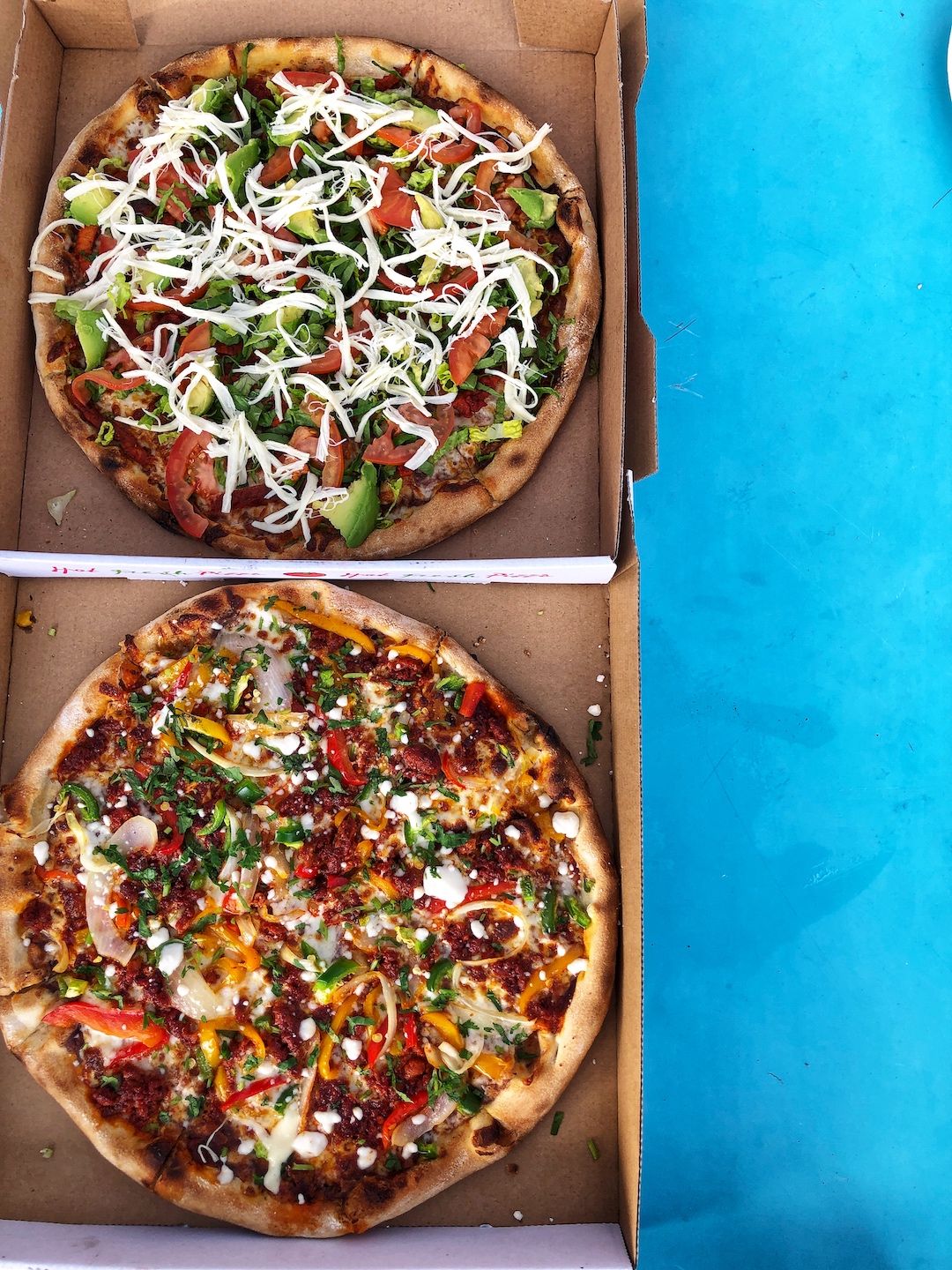 Music: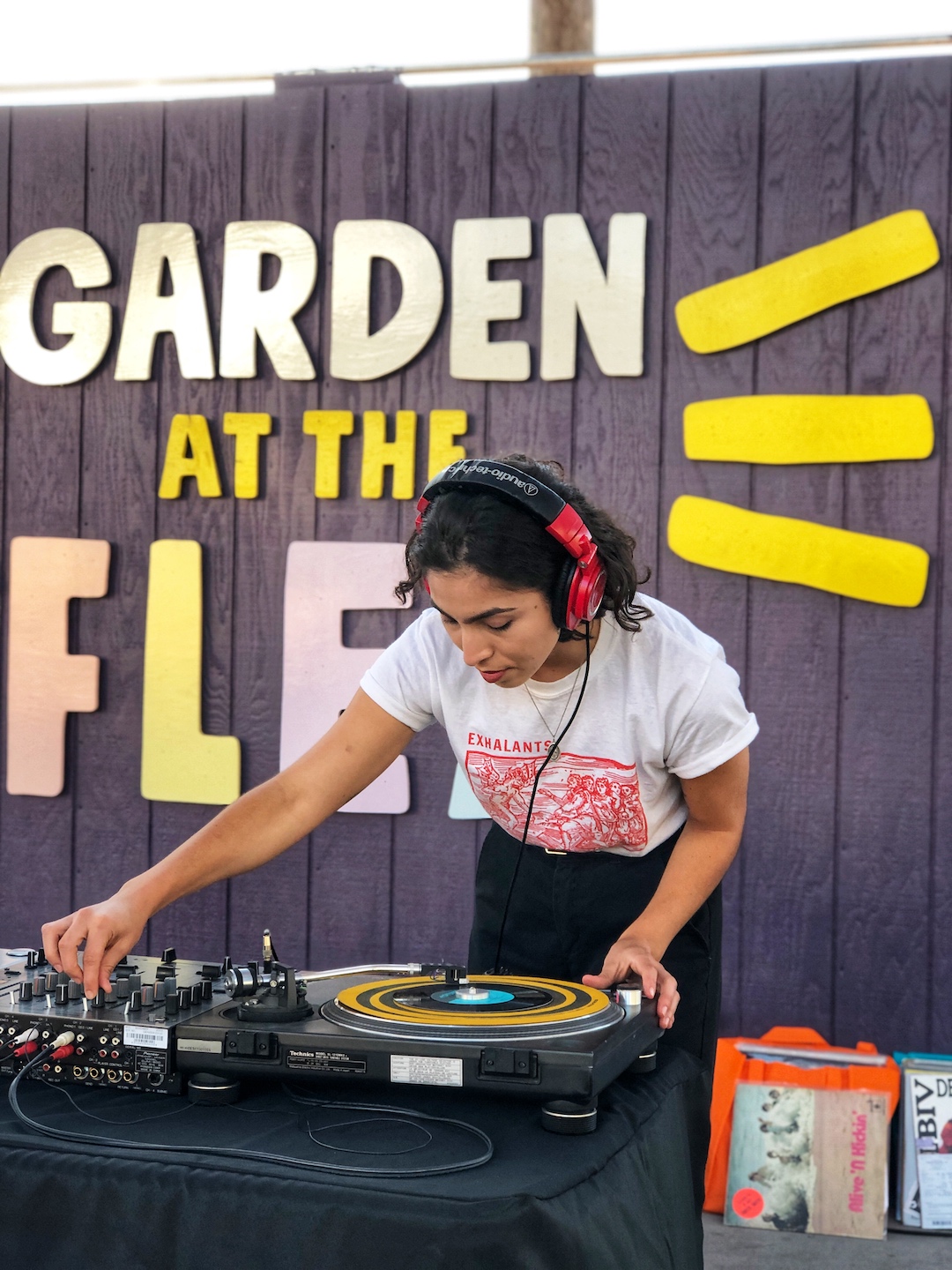 06/06/2019 Cado

06/13/2019 Vinyl DJ TBA

06/20/2019 Chris Reed

06/27/2019 Vinyl DJ TDA

07/04/2019 TDA

07/11/2019 TBA

07/18/2019 TBA

07/25/2019 TBA

08/01/2019 TBA

08/08/2019 TBA

08/15/2019 TBA

08/22/2019 TBA

08/29/2019 TBA
Workshops: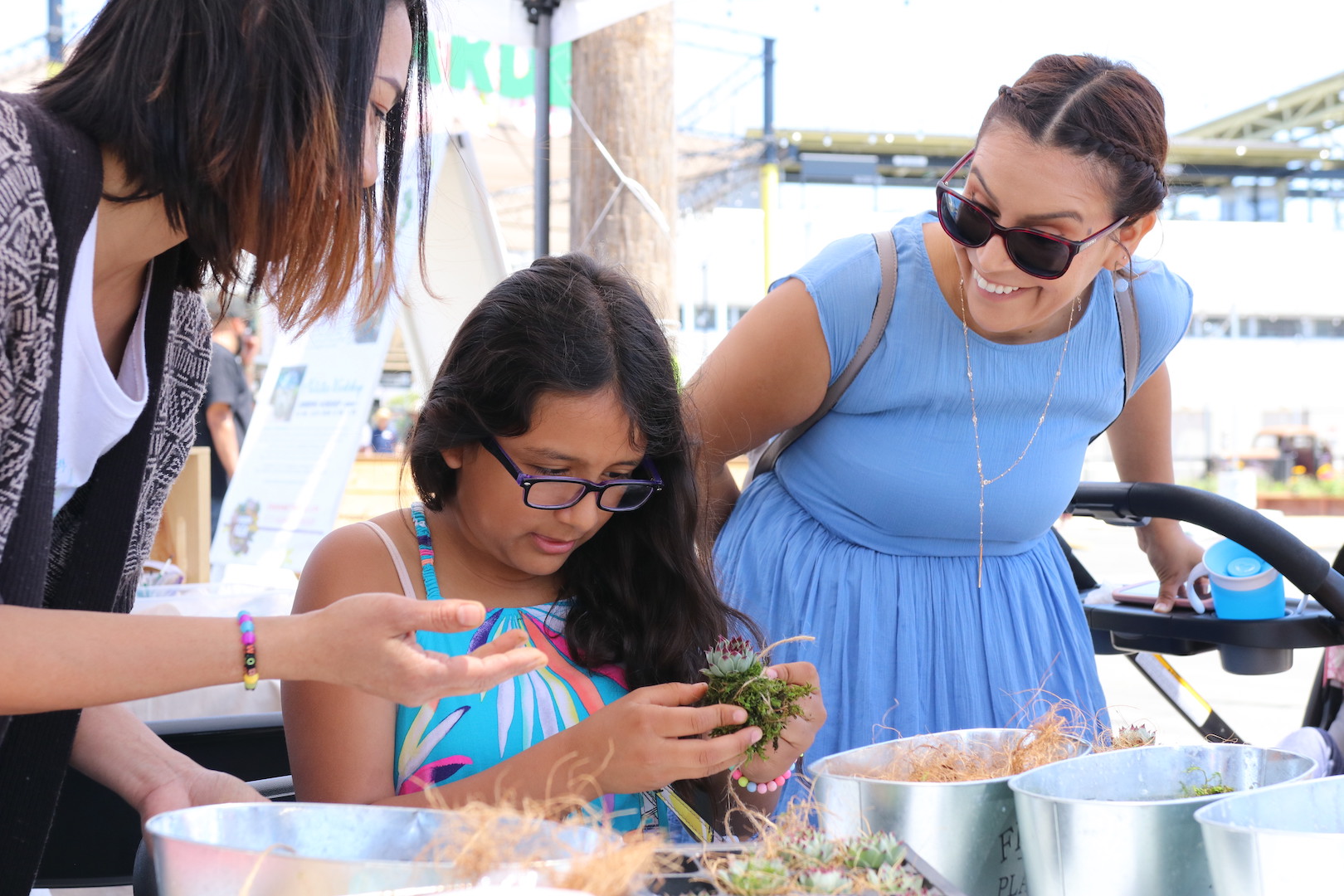 Beer:
Enjoy local craft beer and speciality craft drinks at the new Garden at the Flea Cantina. Take advantage of weekly Thursday happy hour, $2 off beer from 5pm to 6pm. See current beer menu below.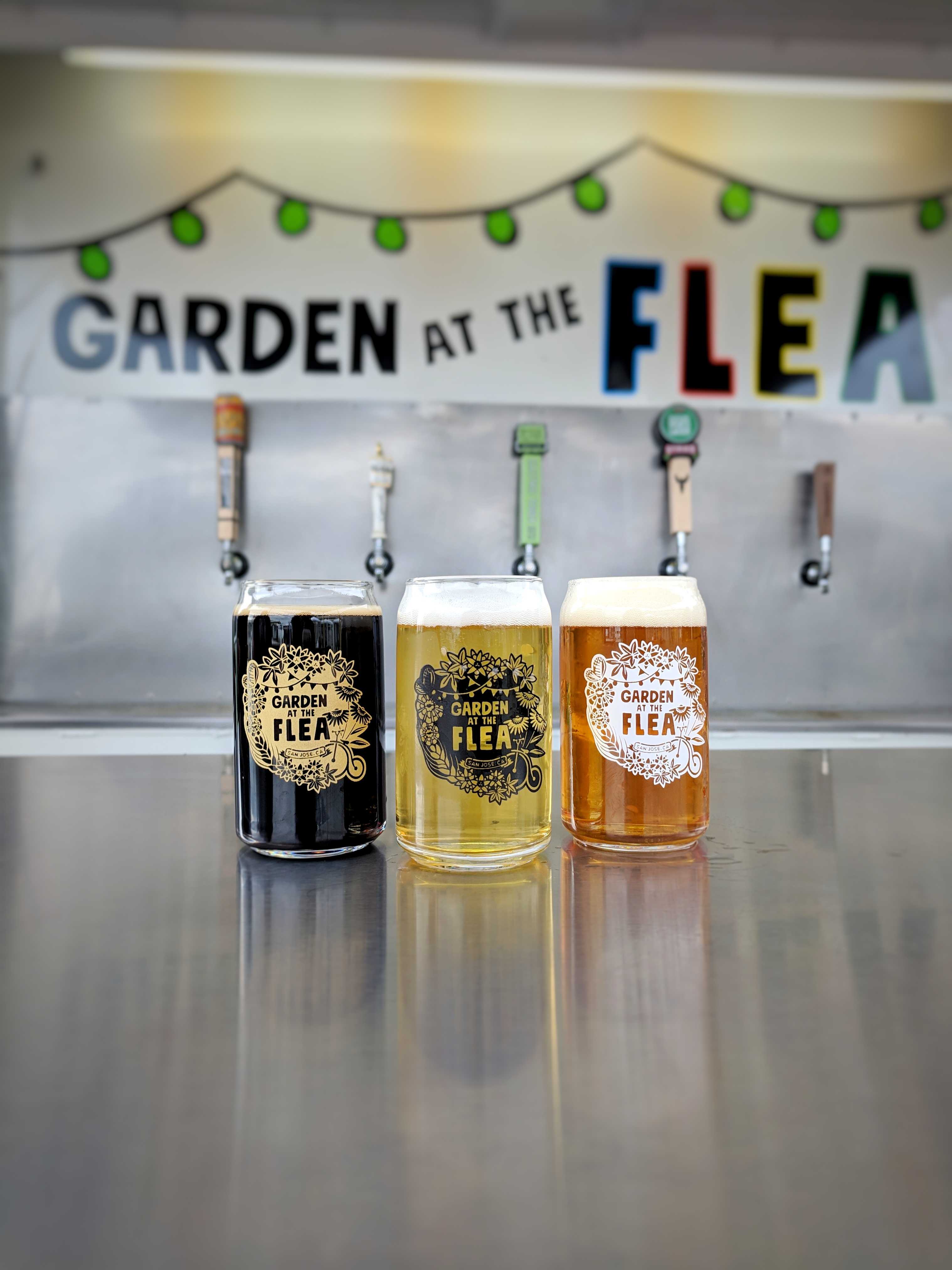 On Tap:
El Sully (Mexican-Styler Lager) 21st Amendment Brewery ABV: 4.8% | IBU: 19
A crisp Mexican-style lager with light notes of spice from Northern Brewer hops

Bleacher Seats (Pale Lager) Strike Brewing Co. ABV: 6.2% | IBU: 25
Bleacher Seats is a San Jose style lager brewed with a combination of our favorite ingredients. German pilsner malt and an American lager yeast strain create a soft, bready base that is exceptionally crisp and refreshing.

Electric Tower (West Coast Style IPA). Santa Clara Valley Brewing ABV: 7.1% | IBU: 65
A firm malt base builds support for the abundance of hops, allowing hints of pine, citrus, and tropical fruit to shine through and light up your palate.
Café con Leche (Coffee Milk Stout) Camino Brewing Co. ABV: 6.5% | IBU: 20
This is a well-bodied stout that tastes like iced coffee, without being too roasty. We carefully select the most seasonal, single origin coffee beans with Chromatic Coffee Shop in Downtown San Jose, so coffee characteristics change with each batch. Café con Leche is an homage to the amazing Spanish coffees that got our legs moving down the Camino every day.
Modelo Especial (American Lager) Grupo Modelo. ABV: 4.4% | IBU: -
Well-balanced taste and light hop character with a crisp, clean finish. Modelo Especial is characterized by an orange blossom honey aroma with a hint of herb.
Canned Beer:

Enter Night (Pilsner) Stone Brewing Co. ABV: 5.7% | IBU: 45
In collaboration with Metallica, this beer represents the cataclysmic collision of two uncompromising supernatural forces. It's a crisp and refreshing Pilsner that, much like the band, transcends genres, shatters preconceptions and challenges convention.
Tropic of Thunder (Lager) Stone Brewing Co. ABV: 5.8% | IBU: 45
Mainstays Citra & Mosaic along with newcomer Cashmere hops are joined by their juicy tropical aromas of citrus, pineapple and coconut (try stringing all that together in a catchy tune).

Scorpion Bowl IPA (India Pale Ale) Stone Brewing Co. ABV: 7.1% | IBU: 65
To create a recipe so tropical and fruity without the addition of fruit was no feat for Stone Bewing's team of brewers. They took floral and citrus notes from Mosaic, Loral and Mandarina Bavaria hops to dish up a mouthwatering fruit punch to the palate.

Sky Kraken (Hazy Pale Ale) Fremont Brewing ABV: 5.5% | IBU: -
A naturally unfiltered beer, Sky Kraken is made with Strata, Mosaic and a touch of Citra hops and 2-Row Pale malt, malted oats, white wheat and flaked wheat. Sky Kraken swims through the sky with ripe melon, juicy citrus, pineapple and pepper flavors.

Guava Cítrico (Fermented Agua Fresca) Hard Frescos ABV: 5.7% | IBU: -
Mother Nature's Tropical Superfruit. A blend of citrus and real pink guava are added into every batch for a flavor that's bold and colorful. There's a reason this is the flagship hard agua fresca – its crisp, fruity, and damn-near perfect.

Tamarind (Fermented Agua Fresca) Hard Frescos ABV: 5.7% | IBU: -
One of nature's best kept secrets serves as the star for this tart and sweet hard agua fresca. You may have never heard of the tropical tamarind, but you certainly won't forget it after tasting this underdog fruit in this sparkling hard agua fresca.

Juicy Jamaica (Fermented Agua Fresca) Hard Frescos ABV: 5.7% | IBU: -

Hibiscus flowers look good, but they taste even better in hard aguas frescas. Hard Fresco brewed hibiscus flowers with natural pomegranate, cherry and cranberry flavors for a rich finish and a color that looks as great as it tastes.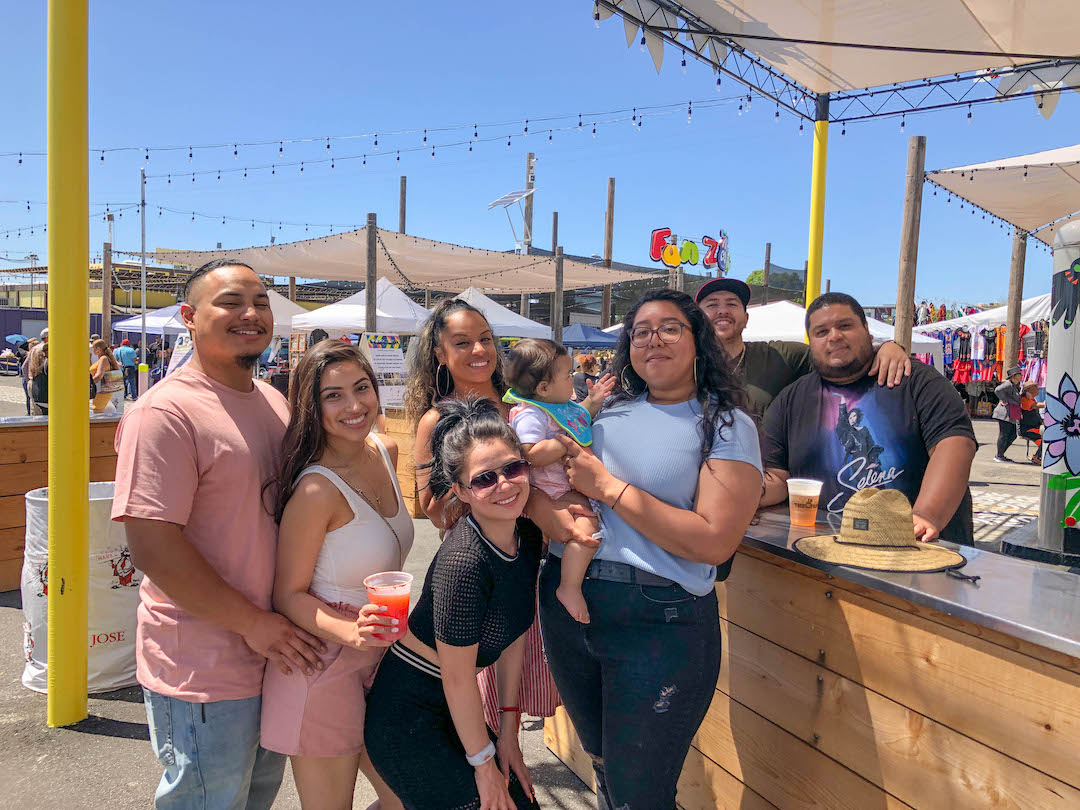 Must be 21+ to purchase alcohol. For more information about Garden at the Flea, go to https://gardenattheflea.com.