About this Event
**EVENT CANCELED DUE TO SXSW 2020 OFFICIAL CANCELLATION**
SXSW brings the best rising artists from Berlin to Austin to showcase at the festival. Join us for our last night, when the BerlinSaloon becomes and official SXSW Music venue!
On stage we present to you: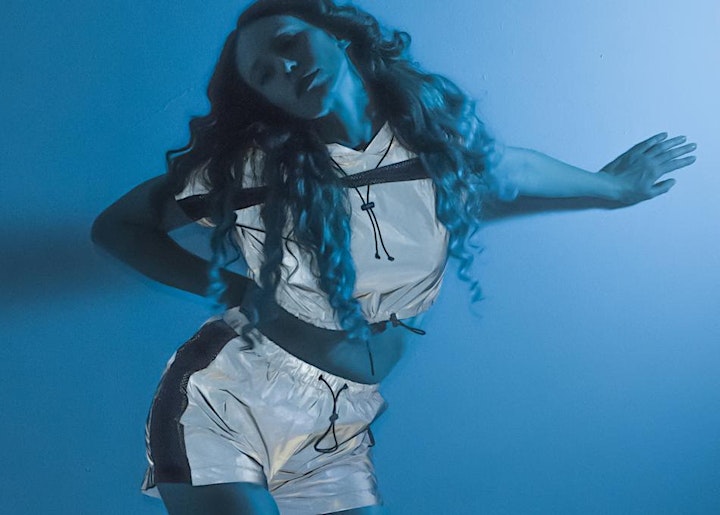 Physicist and artist Byrke Lou uses scientific research and new technologies such as artificial intelligence, augmented reality, virtual reality or block chain to create art and music.
Growing up in Berlin's club scene, while studying physics and visual arts Byrke Lou started building and programming, sound installations and synthesis systems from scratch, which operate in a minimalistic space between sculpture, code and electronics.
By performing the generated sounds and instruments within live coding sessions, she takes you into an abstract, futuristic world of pitches and rhythms.
Byrke Lou releases an EP in 2020, which features live coded patterns of her synthesizers, some including AI, interlaced with her vocals. She is interested in the aesthetic potential new technologies and artificial intelligence bring to the composition and production of the future of music.
"Code had a heart, maybe even a soul, when Lou scanned for life and structures within independent and interacting systems. Metrical dives of hiss, boom, and binary breath talked shop with the mezcal-curious clientele coursing through Las Perlas on Wednesday evening." - THE AUSTIN CHRONICLE, March 2019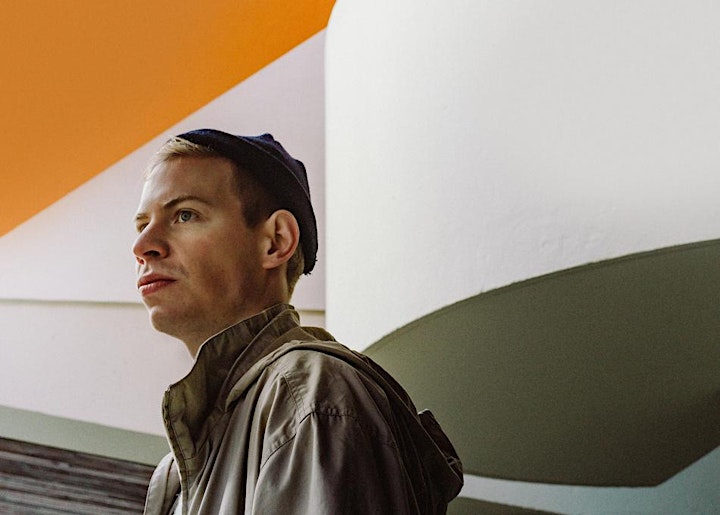 Photo: Robert Winter
Bluestaeb is one of the key figures of a new generation of European hip-hop beatmakers, who have emancipated from genre thinking and instead merge old school aesthetics with a new school attitude and organic instrumentation. The Berlin-born and Paris-based producer releases his solo works via Jakarta Records. In fall 2019 he released his collaborative album "She" with UK soul singer Harleighblu. The album documents the multinational duo's search for new ways to express their common love for uncompromized hip-hop and R&B. The "effortless jazz-infused yet hard-hitting tracks often with a political message" (Kaltblut Magazine) received love from both critics and fans. Additionally, his project "Bluestaeb & S. Fidelity Present Underground Canopy" will be released in January 2020 via Paris- and Tokyo-based label MENACE. The mini-album of Paris-based jazz and hip-hop band Underground Canopy, which he recorded, produced and mixed together with long-term friend and collaborator S. Fidelity, is a vivid showcase of the two producers' musicality.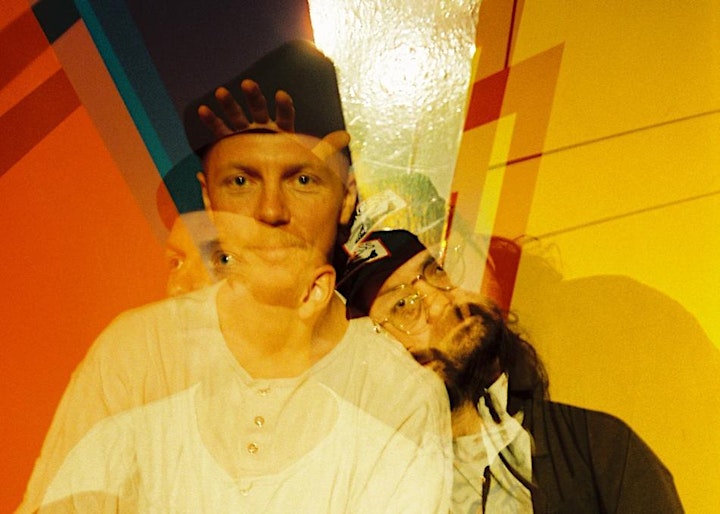 Photo: Natalie Hewitt
Sea Moya - currently residing somewhere on the road between Montréal and Los Angeles (what is home?) - released their expansive debut album "Falmenta" in October 2018 and have not stopped touring since.
Recorded in a reclusive cabin in the Italian Alps just above Lago Maggiore, "Falmenta" is a result of total withdrawal from everyday life, the distraction of technology and any influence from outsiders. Taking these songs on the road through the US, Canada and Europe, as well as opening for Durand Jones & The Indications, Klaus Johann Grobe or Maribou State, has shaped and changed both music and Sea Moya - cracked open so there is space to freely evolve into something else live.
Initially formed in summer 2014 in between shipping containers in a German harbor Sea Moya is now David and Elias, who love sharing their own version of Kraut Beat with humans across the globe. Imagine there was a remote place in the 70s where early Electronic music, Afro-Beat and Psychedelic Krautrock would come together… let it sit and grow there for another decade and you get the Sea Moya vibe. Or at least a tiny idea of it.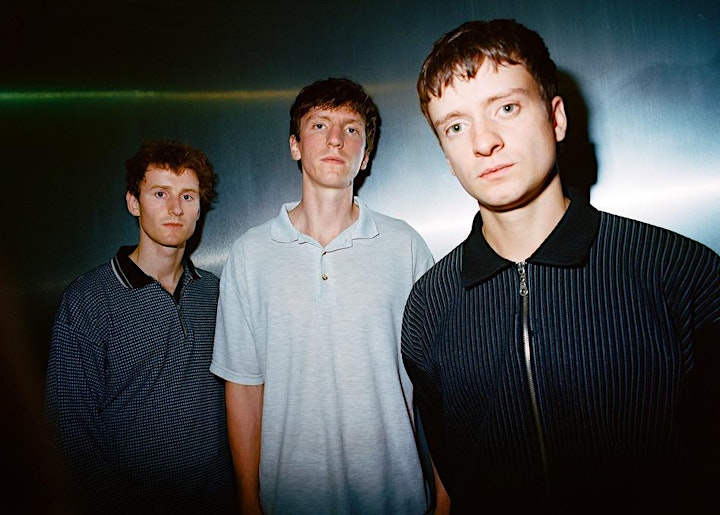 Photo: écoute chérie
Sparkling just released their long-awaited debut album 'I Want to See Everything' in August 2019 and it has been making huge waves. As one of the first german bands, the group played a Maida Vale Session for BBC Radio 1, made it to BBC 6 Music heavy rotation and gets frequently played by Annie Mac, Matt Wilkinson, Jack Saunders, Steve Lamacq and many more. Their album has been featured in countless blogs and magazins all across europe, such as Musikexpress, Rolling Stone Magazin, Magic Magazin.. and has created a buzz around today's most exciting band from Germany.
The three-piece from Cologne (GER) started playing together in 2013 while studying at University and Art School. After living in London in 2015, the band released their first EP in 2016, which already brought them praise across the european music landscape. Shows all around europe made them write a multilingual debut album, that features languages German, English and French and which was produced in London and Düsseldorf with Andy Ramsay from Stereolab. These boys are a preeminent blueprint of a truly European band. Witness what it really means to be part of an open Europe, at a concert or listening to a record.
This Event is an official SXSW Music event with entrance admission to badge holders ONLY. Eventbrite RSVP does not entitle entrance to the event as this is subject to capacity.