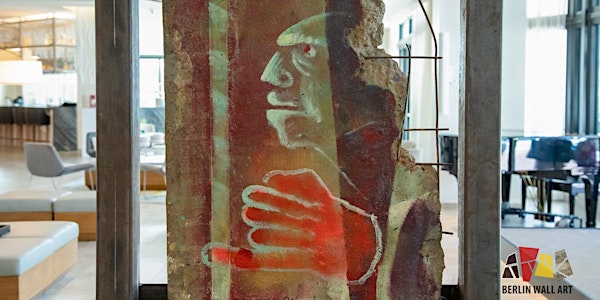 Berlin Wall Art Auction
The Berlin Wall Art Collection will be conducting an auction of pieces of art created on remnants of the historic Berlin Wall.
When and where
Location
Art Ovation Hotel, Autograph Collection 1255 North Palm Avenue Sarasota, FL 34236
About this event
These one-of-a-kind pieces of art are created on authentic concrete slabs that were part of the Berlin Wall that divided Germany during Russia's reign over Eastern Europe. Preserved when the Berlin Wall was demolished in 1989, these unique pieces of history remain to remind us of our past and preserve hope for a peaceful future.
The Berlin Wall Art Collection features one-of-a-kind art created from and on authentic slabs of steel-reinforced concrete remnants of the historic Berlin Wall. Preserved from destruction by Rainer Hildebrand, an award-winning activist and founder of the Checkpoint Charlie Museum. Items in this auction will include pieces that have been painted by Soviet artists as well as other artists, all designed to honor, remind, and inspire.
The auction will begin at 7 p.m., preceded by a reception beginning at 6 p.m. and featuring wine and hors d'oeuvres. The auction will be conducted by Paul Sykes of Art Avenue Florida .
A portion of the proceeds from this sale will go to the St. Joseph's Children's Hospital and the Ringling College of Art and Design to encourage the advancement of art in our community.
About Berlin Wall Art Collection
The Berlin Wall Art, LLC is dedicated to ensuring this art and the history it represents will not be forgotten. Learn more at https://berlinwall.us/