Description
Berlin Geekettes Hackathon
- Prize Ceremony -
Come cheer on the Berlin Geekettes hackers and show your support during the demo sessions at the prize ceremony!
If you'd like to attend as guest, your registration is required so we can put you on the guest list.
Final date to register: Thursday, October 10th.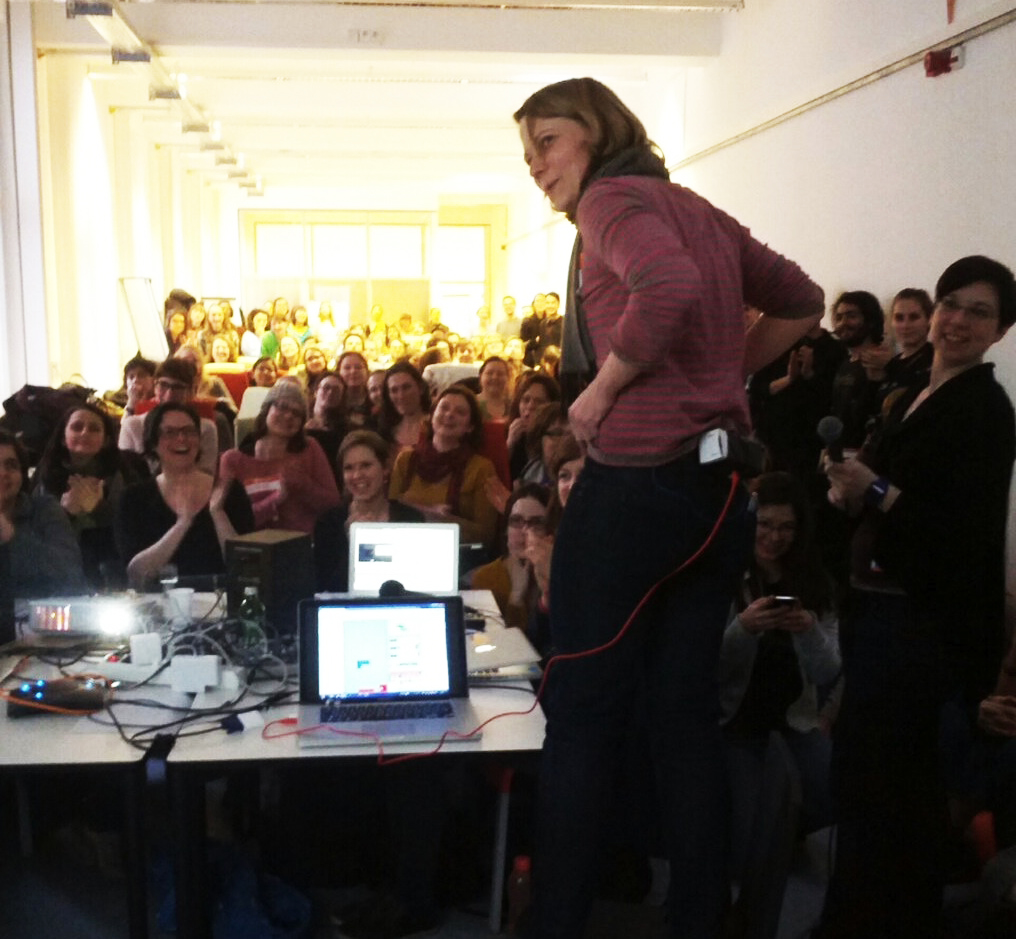 Date:
Sunday, October 13th
Time:
2:30pm Demo Sessions
5:00pm Prize Ceremony
Location:
Coca-Cola building, Stralauer Allee 4, 10245 Berlin
** Refreshments will be provided!
We hope to you see there!
Your Berlin Geekettes Team

Organizer of Berlin Geekettes Hackathon Prize Ceremony
Life is about self-discovery, growing from within, but also sharing wisdom and experience from others. Geekettes is a new organization facilitating relationships between female entrepreneurs in the technology sector. I created Geekettes as it became increasingly clear that female technology professionals required their own grassroots structure to share wisdom and experience. 
Organic growth allows us to build a community based on personal relationships and subsequent trust. We exchange experiences, strategize solutions to common problems, and support each other professionally and personally.
Though skilled in 21st century communication, we value in-person networking events where we share human experiences and build personal relationships. Personal relationships will also be cultivated through a developing innovative mentorship program: Female technology students will be connected with female professionals who they can then shadow, consult, and develop their network with. 
The blog, meet-ups, and mentorships all spin a web of professional and personal relationships providing support, connections, and inspiration. The result is going to be female grads who will be inspired to start their own businesses, pioneer fresh ideas, invigorate relationships and excel professionally. Join us.