Description
Join the Berklee Los Angeles community for our largest event of the year!


***SOLD OUT*** As of 1/26/18, the Brunch is SOLD OUT. We do not accept walkups.

The Los Angeles Alumni Brunch is our community's flagship event. We've hosted a sold-out crowd of 400 alumni for the past 5 years, making it the single largest alumni event Berklee hosts.

Join us as we hear from College leaders about new and exciting developments before introducing this year's keynote speaker Cristina Abaroa '91.

With a buffet breakfast and musical entertainment from one of our talented and inspiring Berklee peers, there's so much to be excited about! This is the perfect setting for reconnecting with fellow alumni and celebrating all things LA. It's an event you don't want to miss, so come join the us!

Check-in begins at 10:30 a.m. PST in the Murphy Foyer of the Skirball Cultural Center.

Parking: Free parking in the Skirball northern parking garage ("North Parking") accessed from Skirball Center Drive.


For questions, check out the FAQ below.
Can't find your answer below? Email Zack Lucia at zlucia@berklee.edu.

**If you're looking the Hang at NAMM alumni event in Anaheim, CA click here.**

Featured Speaker Bio - Cristina Abaroa '91

For the past 27 years, Cristina has seized opportunity and helped pave the way for music industry professionals, immigrant artists, artist rights, and women in business. Her ethics, tireless dedication and big heart have helped redefine what it means to be a music artist/entrepreneur in the 21st century.

Cristina Abaroa is the founder of Moon Moosic, a production service platform with almost 30 years of experience in the music industry. She has collaborated with the Latin Recording Academy as music producer of the Person of the Year tributes honoring MANÁ, ALEJANDRO SANZ, PLÁCIDO DOMINGO, SHAKIRA, MIGUEL BOSÉ and CAETANO VELOSO. She has participated in the recording of more than 100 Grammy-winning and Latin Grammy–winning albums with credits as producer, songwriter, composer, arranger, production coordinator, musician, backing vocalist, and music copyist, working with artists like Luis Miguel, Celine Dion, Ringo Starr, Enrique Iglesias, Ricky Martin, Lady Gaga, and many others.


Featured Musical Performance - Apollo Jane '06 & MacKenzie Green '09

Artist and singer Denise Janae Green '06, aka Apollo Jane, has a host of credits including serving as a background vocalist in the house band of The Voice from seasons 3-12, a featured vocal on camera performer for the TV show Scandal, and as a top 10 finalist on American Idol season 8. She has performed with, and on the shows of, some of the biggest names in the entertainment business including Anita Baker, John Legend, Demi Lovato, Usher, and Lalah Hathaway, participating in small ensemble & choir work on Blackish, The Mayor, The Oscars, The Grammys, BET awards, American Music Awards, and iHeart Radio Awards. She has recorded with Stevie Wonder, Katy Perry, 30 Seconds to Mars, Moby, Coldplay, and has sung on films such as Hidden Figures, Boss Baby, Monster High: The Great Scarrier Reef.

MacKenzie Green '09 is natural performer with an equally impressive and well-rounded resume that includes featured songs in two movies on the Lifetime network as well as the Theme Song for The Steve Harvey daytime talk show, studio and live work with platinum-selling artists and producers. He recently was named the new front man for the New Power Generation and is currently on tour with them. The NPG was the famed band that backed Prince for many albums and tours. MacKenzie Green has it all, the songs, the performance, and the dream that will undoubtedly drop jaws and move hearts.



---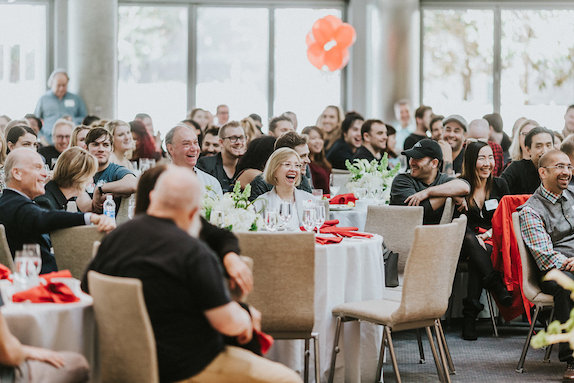 FAQ

What is the ticket fee for the event? Ticket fees will range from $10 to $20 depending on when you make your purchase.
Berklee Fund donors received early access prior to November 5, 2018.
Early Bird tickets will go on sale to the entire community on Monday, November 5, 2018 at 9:00 a.m. PST at $10 per ticket.
On Monday, November 19, 2018 regular registration begins, ticket price increases to $15 per ticket.
On Monday, January 7, 2019 late registration begins, ticket price increases to $20 per ticket.
In the event of a sell-out, there will be no more tickets available for purchase.
Why do you sell tickets for this event?
As we continue to create offerings for this community, we need to be mindful of event costs and reserving the best space for the number of attendees. This registration process allows for an accurate count of attendees so we can plan accordingly.
What does my ticket fee cover?
Your ticket secures your RSVP and parking. It does not cover the cost of the event which runs $65-$75 per person. Berklee covers the full cost of the event each year.
Can I bring a guest?
Yes. Alumni may bring one ticketed guest. You can purchase a ticket for your guest at any time until the event sells out. Walk-up and unregistered guests will not be allowed the morning of the event.

Am I guaranteed a seat?
Yes. We will have the seating and food stations set for the number of people who RSVP.
I missed the price change - can I / my guest register at the cheaper price?
Unfortunately, no. But if you really want to attend, the extra $5-$10 is worth it.
The event says "Sold Out" - can I still attend / can I add a guest?
Unfortunately, no. We've communicated a specific number of people to the Skirball in our guarantee. We cannot allow more guests than we've paid for, nor go above the fire marshal limit of the Ahmanson Ballroom floor plan.
What about walk-ups the morning of the event?
Walk-ups and unregistered guests will not be allowed the morning of the event.
I made a donation, does this count as my registration?
Thank you for donating! Unfortunately, no. Donations are just that, donations. If you'd like to attend the event as a ticketed guest, please purchase a ticket. If tickets are sold out, a donation does not count as entry into the event.
What if I register and then cannot attend?
We cannot offer refunds on tickets, however, it is OK to resell your tickets or give your tickets to other Berklee alumni. Please notify us of any changes by emailing Zack Lucia at zlucia@berklee.edu

How many people are you expecting?
The Ahmanson Ballroom holds 400 people. We'd love to sell out.
What does parking cost?
Parking will be available in the "North Parking" garage (follow signs) for no additional charge. The Skirball provides parking to event attendees in their on-site garage. Skirball parking information.
What about inclement weather?
The Skirball's Ahmanson Ballroom area will be equipped to handle our event in case of inclement weather.
Do the speakers receive a fee?
No. Each year our guest speaker volunteers their time and energy to join us at the event. They do not receive a speaking fee.