Berkeley Method of Entrepreneurship Bootcamp, January 9 - 13, 2017
Actions and Detail Panel
Berkeley Method of Entrepreneurship Bootcamp, January 9 - 13, 2017
Mon, Jan 9, 2017, 8:30 AM – Fri, Jan 13, 2017, 11:30 AM PST
Description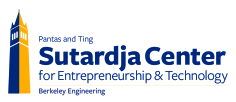 Are you interested in learning about new venture creation, about how to launch your idea, or how to take your technology to market?
The Pantas and Ting Sutardja Center for Entrepreneurship & Technology hosts the bi-annual Berkeley Method of Entrepreneurship Bootcamp (BMoE), a week venture workshop. The next boot-camp will be an intense 4-1/2 days to be held January 9 - 13, 2017 (the week before regular classes start for the Spring 2107).
The bootcamp facilitates immersive learning for new venture creation. This workshop offers a one-of-a-kind experience in one of the premier institutions in Silicon Valley. During the program, participants will attend sessions that weave together lectures and interactive game-based exercises, receive one-on-one mentoring from Sutardja Center faculty and industry experts; and learn in a collaborative environment. Participants will also join one of two tracks, based on whether you are an entrepreneur or or have an academic role, to work on a project of your own. Track 1 will focus on developing a new venture/project as an entrepreneurs, Track 2 will focus on how to nurture entrepreneours as a professors and mentors.
How to Register Sign up for the next Berkeley Method of Entrepreneurship boot-camp, January 9 -13, 2017.
UC Berkeley students - sign up through new CalCentral registration for Spring 2017.

NON-BERKELEY PARTICIPANTS: Sign up for here on EventBrite.

SCET GLOBAL PARTNERS: Email Global Partner Coordinator, Danielle Vivo d.vivo@berkeley.edu for your special discount registration code to sign up on Eventbrite.

OTHER BERKELEY PARTNERS: Email BMOE Boot-camp Chair, Gigi Wang gigiwang@berkeley.edu for your special discount registration code to sign up on Eventbrite.

UC BERKELEY STAFF: Email BMOE Boot-camp Chair, Gigi Wang gigiwang@berkeley.edu and sign up on Eventbrite.
* For all other inquiries, contact Gigi Wang, Berkeley Method Bootcamp Program Chair & Industry Fellow: gigiwang@berkeley.edu.
Over the course of the four and a half days, participants will:
Work on idea generation and how to turn ideas into new ventures and taking it to market while integrating concepts including customer-focused design thinking and innovation in business models, and receiving input and advice from real-life entrepreneurs, investors, and marketing specialists.
Use case studies to facilitate and hone ideas, attend special modules on ideation, sales, pitch and funding (sample Modules/Videos)
Collaborate with our Experts
Establish or optimize to form startup teams, learn mechanics of a start-up and setting major milestones
Internalize some of the attributes that contribute to the entrepreneurial mindset
Pitch your idea to an experienced panel of experts and potential investors
Read more about Berkeley Method of Entrepreneurship approach our blog, by the Sutadja Center's Founder and Chief Scientist, Professor Ikhlaq Sidhu.

More info about the bootcamp at: http://scet.berkeley.edu/bmoe-bootcamp/
More questions: gigiwang@berkeley.edu
Date and Time
Location
Banatao Auditorium
Sutardja Dai Hall
University of California, Berkeley
Berkeley , CA 94720