Description
Join WTS Students and Younger Members and Association of Pedestrian and Bicycle Professionals (APBP) for a bike tour of Berkeley's latest (and future) bike facilities and infrastructure! The tour will be led by Eric Anderson, the City of Berkeley's Bicycle and Pedestrian Programs Coordinator and the Chair of the SF Bay Area Local Chapter of APBP, and we will be joined by advocates from Bike East Bay.
We'll take a look at some of the projects that are part of Berkeley's new bicycle plan, as well as a section of the recently-completed Fulton Street protected bikeway, the Hearst Avenue Complete Streets Project (currently under construction) and the Hopkins/The Alameda protected intersection pilot project. The tour will end near the North Berkeley BART Station. Those interested can continue the conversation over lunch at Westbrae Biertgarten.
Details
Date: Saturday, June 24, 2017
When: 10 am - 12 pm (followed by optional lunch)
Where: Meet at Downtown Berkeley Bike Station (map)
Length: ~5 miles (map)
Cost: Free to students, WTS members, and APBP members
Please bring your own bike, helmet, sunscreen and water. Appetizers and shared plates will be provided; alcohol may be purchased separately. Rain cancels.
For questions contact Allison Quach at allisonq@gmail.com.

Photo by flickr user Daniel Parks.
---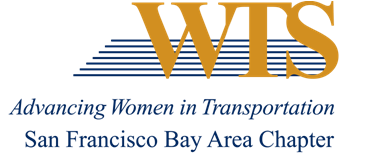 WTS is an international organization dedicated to building the future of transportation through the global advancement of women. With over 6,500 members, including both women and men, WTS is turning the glass ceiling into a career portal through its professional programs, networking opportunities, and unparalleled access to industry and government leaders.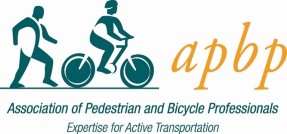 The Association of Pedestrian and Bicycle Professionals (APBP) is the national membership association for professionals working to create more walkable, bicycle-friendly communities. We are a community of peers working in government, consulting firms, and nonprofit organizations in the fields of transportation planning and engineering, urban design and planning, public health and active living, primarily in the U.S. and Canada.
APBP offers tools, training, and support for building sustainable transportation, including monthly webinars, a yearly conference, and networking opportunities. The Bay Area chapter hosts quarterly events designed to educate, entertain, and share information among our peers.