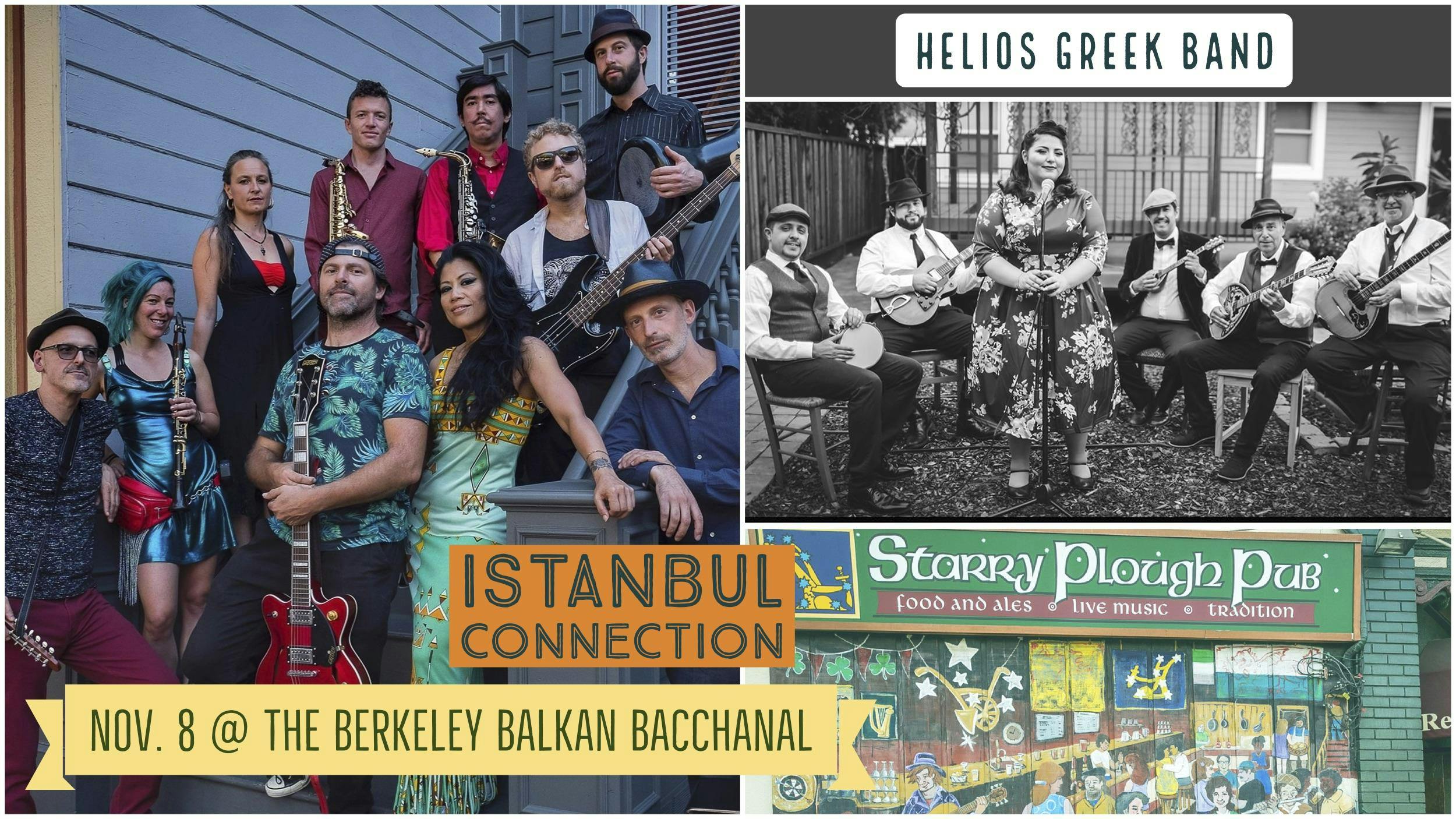 About this Event
Friday, November 8
The Berkeley Balkan Bacchanal at the Starry Plough presents
Istanbul Connection (10:30 pm)
Helios (9 pm)
Doors at 8:00pm; Show at 9:00pm.
Admission: $15 – Ages 21+ after 10 pm
The Starry Plough Pub, 3101 Shattuck Ave, Berkeley, CA
Istanbul Connection
A Bay Area musical collective formed when thirteen members of the hottest Balkan and Latin bands were gravitationally pulled to visit the city of Istanbul. With a mind towards cross-cultural connection and sonic expansion, these die-hards flew 7,000 miles to represent a piece of the the Bay Area music scene. In the process, they have cemented themselves as a supergroup of groove and since their epic beginnings, the band has performed sold-out-show after sold-out-show. They continue to draw their inspiration from the Turkish Maqam, Flamenco, Rumba, Balkan, and Cumbia they are are so deeply rooted in. Come prepared to dance!
Helios
The Helios Band is one of the most versatile Greek bands in Northern California, playing traditional Rembetika, Laika, Nissiotika, Demotika and Modern Greek music. The outstanding musicianship and vocals of the Helios Band members make each performance a truly special and memorable event.